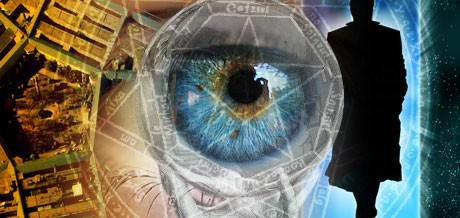 "Learn to quiten your mind and you can visualise that person, in this way you can describe what might be ailing them," says Russell Targ, discussing Project Stargate at SRI or Stanford Research Institute.
Rather than some wacky weaponised visualisation tool sponsored by the CIA, DIA and military to the tune of $23 million over 23 years, I prefer this more homeopathic version of Remote Viewing where the 'ability to see what can't be seen in enemy territory' is instead adapted to 'diagnose illness or problems' at a distance. And this ties in with the whole Connected Dreamworld concept I've talked about several times on this blog.
Could this method of Remote Viewing be extrapolated out to the ENTIRE PLANET to see 'what it really wants' from us, its Custodians?
I believe I've already done this with my Free Planet contention that all of us, the plants, the animals AND the humans may still be fundamentally and maybe even telepathically linked to our Mother Sun (our nearest star) therefore holding VALID and EQUAL CLAIM to Diversity. The conclusion, of course, is that the Money Lenders and the Insurance Brokers and the Landlords/War-mongers who are feathering their own nest from the blood, sweat and tears of the masses are 'just playing THE WRONG GAME'.