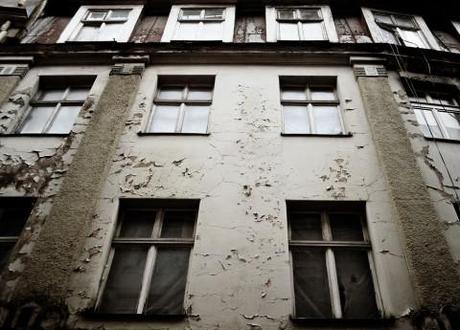 It's now a criminal offense to squat in abandoned residential buildings. Photocredit: Ensuper / Shutterstock
The background
Squatting will become a criminal offense this week, carrying a maximum sentence of six months in jail, a fine of £5,000, or both. The new law applies to empty houses as well as occupied ones. There are 720,000 empty houses in Britain, reported The Independent. This followed a government consultation into the matter after a string of high-profile cases reported in the press. The paper also reported that ministers said the move would end squatting for good, protecting homeowners.
The new law, reported The Guardian, is introduced under Clause 144 of the Legal Aid, Sentencing and Punishment of Offenders Act. It only affects residential, not commercial, properties. What are currently known as "squatters' rights" are to be made redundant. Prosecutors will have to prove that squatters entered the building knowing that he or she was a trespasser, and – crucially – had the intention to stay. The paper also reported that the number of squatters in the country was estimated at 20,000, though it was hard to be accurate. The Mail explained that police were unable under previous laws to evict squatters after they'd moved in, so that the homeowner's only option was a civil action – "which could be time consuming, expensive and stressful."
So is this callous Tory policy, or a sensible defence of homeowners' rights?
"We will see street homelessness rise if there's a blitz against squats. It will have a dramatic impact," said Duncan Shrubsole of Crisis, quoted on The Guardian.
What the government said
Justice minister Crispin Blunt said, quoted on The Independent, that squatters had "had the justice system on the run" and have "caused homeowners untold misery in eviction, repair and clean-up costs." Now homeowners' rights would come first. Grant Shapps, the housing minister, also said that the law was "crysal clear: entering a property with the intention of squatting will be a criminal offense." The Telegraph quoted him as saying that now if you come home to find your property occupied, you'll be able to phone the police, rather than having to go through the courts: "by which time they have trashed [your house], used your electricity, eaten your food."
What the police say
Phil Gormly, a spokesman for the Association of Chief Police Officers, said that the police could now directly remove squatters from properties, and that they had been working with the Ministry of Justice, charities and local authorities to both protect homeowners, but also to ensure that homeless people were supported, quoted in The Guardian.
Missing the point
Leslie Morphy, of homeless charity Crisis, said that the government was missing the point, as there is already a legal solution to squatting which police and councils should have used. She added that the move would criminalise homeless people who tried to sleep in empty houses., and said that the government should get to grips with the reasons why people have to squat, quoted on The Independent. Her colleague Duncan Shrubsole said, quoted on The Guardian that most people squatted in emtpy buildings; 40 per cent of people had squatted at some point. Myk Zeitlin of the Advisory Service for Squatters said that the legislation was badly drafted, and was answering a myth that the media had started.
What squatters say
Kate Kennedy, a teacher, had squatted for ten months, and was interviewed on the BBC's Today programme. She said that she considered the real crime to be "leaving buildings empty when there is a shortage of houses." The Occupy News Network was up in arms, calling the law a "callous Tory policy, designed … to harm and terrorise anyone who struggles to put food on the table or … a roof over their head." Why this law? Banks "are repossessing homes at an alarming rate," and joblessness and homelessness "are on the increase." This is all Tory stuff – "attacks on the poor and vulnerable." This law is "for profiteers of the worst sort," protecting those "who do not buy houses to live in, but to sell at a profit." Squattersa ren't just "lazy shiftless individuals looking for a free place to live." They're "musicians, artists and poets who make creativity their life's pursuit, the highly spiritual who choose to live apart … and the full-time activists who push for social justice." And squatting will continue anyway.
Let's hope new squatting legislation proves sufficiently robust. Labour's failure to tackle this issue was a travesty. Squatters ruin lives

— Isabel Oakeshott (@IsabelOakeshott) August 31, 2012