The plot of shame (aka 14b) has had some good wee harvests over the year so far, it can not be denied. We got a good load of rhubarb, gooseberries and many bunches of flowers. Had we been more proactive there were also red currants and artichokes but still...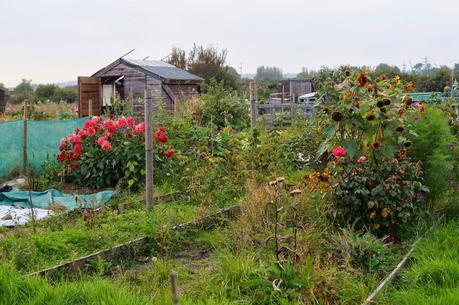 The latest crop came in the form of some very lovely winter squashes - Crown Prince, the blue/grey skinned ones, two Sweet Dumplings and a juvenile Butternut Squash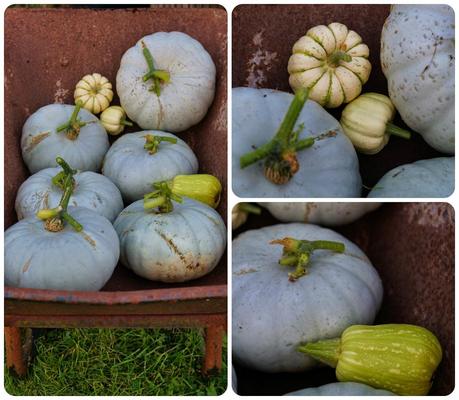 I'll share what we do with them when the time comes but for now they are simply resting and hardening off in the shed.
Apart from that I cut myself a bunch of rudbeckias and did a lot of weeding. Andrew took down the string bean wigwam and composted the remains - he loves composting; the compost heap is already heating up!!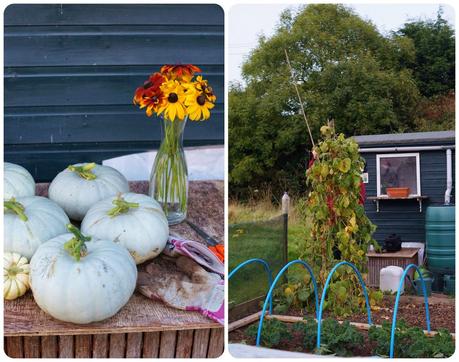 We stayed until the sun was going down, the plots so still and quiet, eerily so if it hadn't have been for that sky...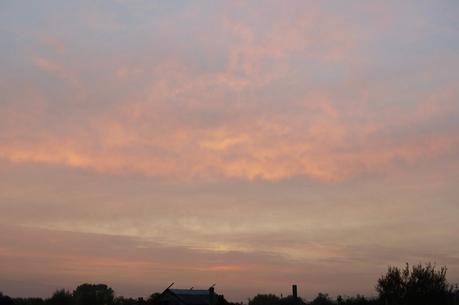 *****

We were there last night for a walk and saw teenagers camping there at the bottom of field B. Not so sure that is allowed! We also spoke to Jim and he was telling us there has been some upsetting trouble around - kids lifting prize pumpkins and smashing them on the roads. It makes me feel sick to think that that simple joy of growing the biggest orange-ist pumpkin for your kids could be destroyed in seconds - people can be so cruel.
Anywho, not much of a post but really, it's all been weeding and that isn't terribly exciting to write about.
Love and big hugs
Carrie x