Today's recipe is from a Telugu cooking show and I have made it a number of times since I watched the show. It is a healthy and delicious dish with sprouts, mixed vegetables and spicy masala paste. This is a great way to use sprouts and with the addition of mixed vegetables, it is a balanced dish to serve for lunch or dinner. It also reheats really well making it perfect for lunchboxes.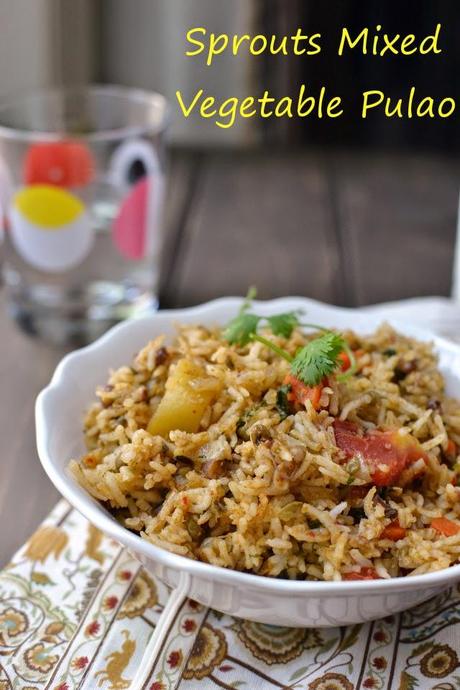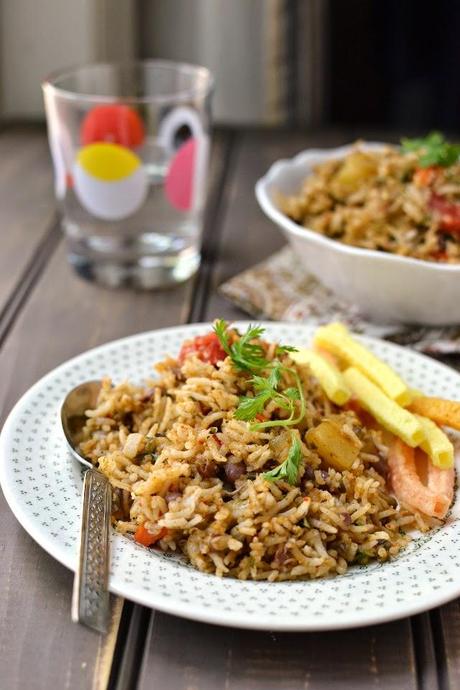 Ingredients
:
Basmati Rice - 1cup Onion - 1 large, finely chopped Ginger + garlic paste - 1tsp Mixed Vegetables - 1cup (I used 1 small potato and 1 small carrot) Sprouts - 1cup Tomatoes - 2 medium, chopped Mint leaves - 2tbsp, finely chopped Cilantro leaves - 3tbsp, finely chopped Salt - to taste
For the Masala Paste
: Coriander seeds - 1tbsp Cumin seeds - 2tsp Red Chilies - 3 Green chilies - 3 (adjust the quantity of chilies based on your taste preference) Grated coconut - 3tbsp, fresh or dry Peppercorns - 4~5 Mint leaves - 2tbsp 
Method
:
Rinse and soak the rice in cold water for at least 30 minutes.
Microwave the veggies until tender and keep aside.
Boil the sprouts until cooked through and keep ready.
Make the masala Paste: Grind all the ingredients for masala with little water to make a smooth paste.
Heat 2tbsp oil + 1tbsp ghee in a large saute pan; add the onions and saute until lightly browned around the edges, about 8~10 minutes. Add ginger+garlic paste and cook for 1~2 minutes.
Next add the masala paste, cooked mixed vegetables and sprouts. Mix well and cook for 3~4 minutes until the masala doesn't smell raw anymore.
Add the herbs, tomatoes and salt. Mix well and cooked covered until the tomatoes turn mushy, about 4~5 minutes.
Add the cooked rice and mix well. Cook covered for 3~4 minutes for the flavors to mingle. Adjust the seasoning and serve hot.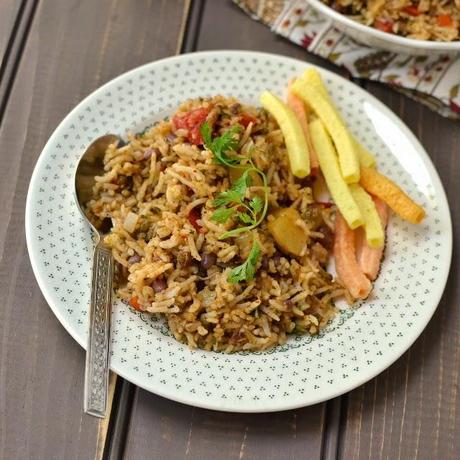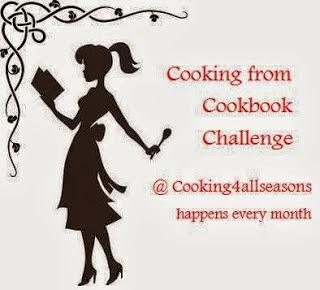 Linking this to Valli's '
Cooking from Cookbook Challenge: June -- Week 1
'.