We tend to think of natural resources as commodities that will last forever. Unfortunately, that is far from the truth. Our rate of consumption and destruction is sounding the death knell for many of the natural resources on Earth. Water is also one of them. A potable water crisis is already a reality – remember Cape Town. Unfortunately, we still use water in large quantities and for the wrong purposes.
The EPA (Environmental Protection Group) estimates that around fifteen percent of residential water usage is for watering the garden. Chances are that most of us are wasting a large amount of this water by not correctly irrigating the garden. This is a burden on your natural resource, the plants, and your money.
Get in the Experts
The best way to ease this burden is to get yourself a certified irrigation contractor to help work out the best possible solution to your watering needs. Unless you have the required expertise in agriculture/horticulture and irrigation, it is best to leave this to the experts. Cody Lewis from Allen Outdoor Solutions (https://allenoutdoorstl.com) says that mowing is only the tip of the iceberg when it comes to proper lawn care. You can find experts to cater to all your garden needs. The quantum of water requirement, the best time to water, the optimum system to deliver the required quantity – all these questions need correct answers as the ramification of a wrong system can be huge in terms of wasted money and a dying garden.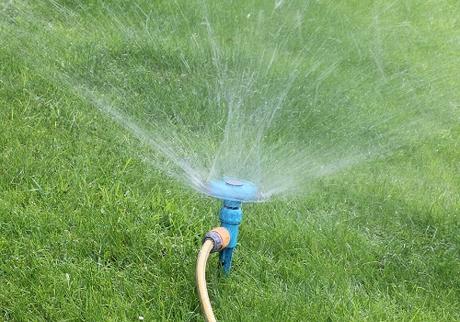 Sprinkler Systems for Your Garden
Sprinklers are extremely effective when it comes to irrigating your lawn and garden. The most common misconception about sprinkler systems is that they use a larger quantity of water is wrong. An efficient and well-designed sprinkler system will save water by allowing customization as per your requirements.
Also Read: Lawn Irrigation System What You Need to Know
Benefits of Putting in a Sprinkler System
Your lawn can enhance or reduce the value of your property, depending on how well it is maintained. In addition to landscape design and placement of plants, a sprinkler system is essential to keep your lawn in top shape. Some of the benefits of a sprinkler system are listed below:
Cost-Effective – Most sprinkler systems are generally affordable and require low-cost maintenance. Depending on your requirement, you could invest in a manual system that needs to be switched on and off; a semi-automatic system that features timers and a fully automatic system that works on sensors that inform the system when to switch on and off.
Convenience – Allowing you to customize the system as per your requirements, a sprinkler system saves you time, effort and water. Depending on your budget, you could install either pop-up or above-ground sprinklers.
Error Free – Smart irrigation systems have removed the guesswork from irrigation requirements. There are systems available that monitor weather conditions to decide on the quantum and time of irrigation. This ensures that your garden and lawn is never under or overwatered.
Maintenance of the Sprinkler System
While maintenance of sprinkler systems is relatively easy, it is required on a periodically. Most suppliers/contractors of irrigation systems will have a maintenance plan in place. Winterizing the system and starting it again at the beginning of summers ensures that your system lasts longer.
Be a Responsible Citizen
Get yourself a good irrigation system and do your bit to save our natural resource along with maintaining a beautiful looking garden.