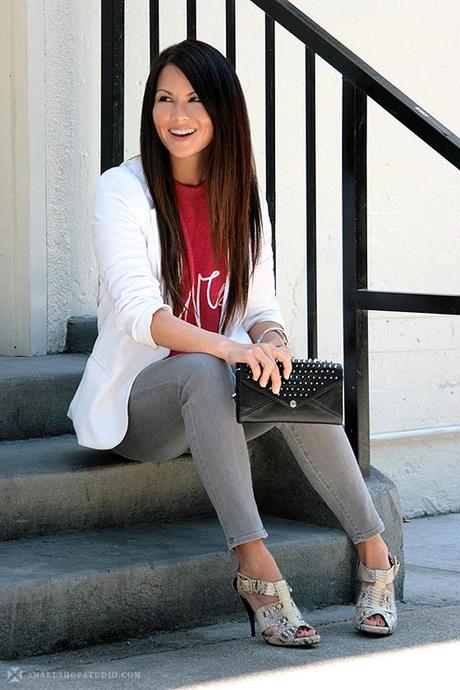 I haven't attempted an outfit post in quite some time, but with my big love for Manifesto's "Lover" sweatshirt, it just feels so right! I had so much fun styling it up and making it my own, with a few of my faves: my Rebecca Minkoff studded clutch, Pierre Hardy python sandals, Vince waxed jeans, and a white blazer I picked up at Urban Outfitters that has quickly become a staple…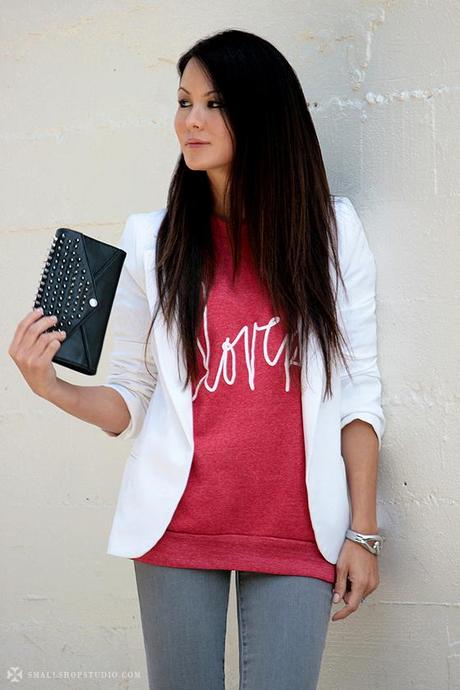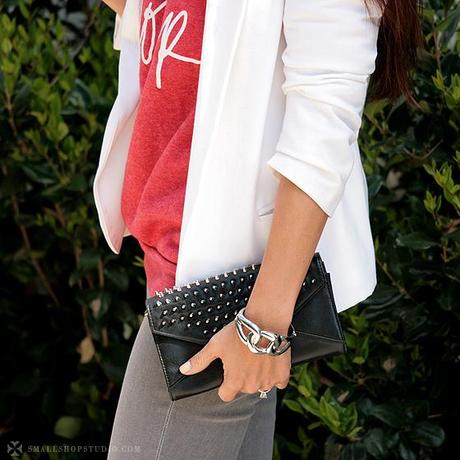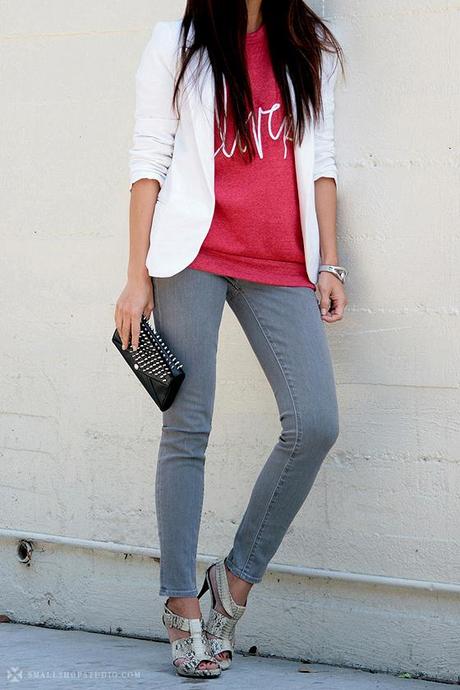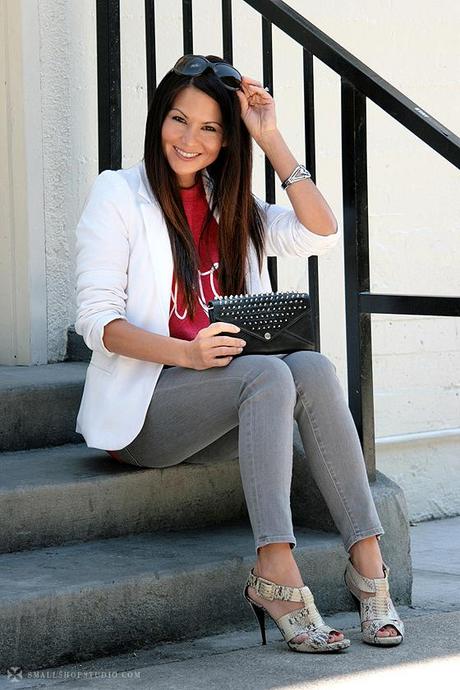 "Lover" sweatshirt / blazer / jeans (similar) / studded clutch / python sandals (similar) / cuff
Channeling my inner Emmanuelle Alt!
Of course I also had Manifesto creator Meg Biram on my mind when styling this outfit, as she and I kid we are "style twins" — we share a love of all things Kelly Wearstler and Rebecca Minkoff, for starters!
Every month Meg introduces a new piece (and yes, that is her handwriting on it!). Get your very own at shopyourmanifesto.com!
Happy Friday!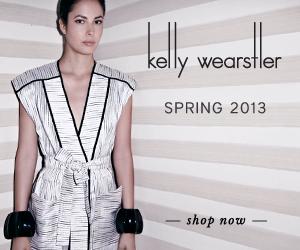 Back to Blog