I've been suffering from a nasty cold for over a week now and its really started to get me down :( I spent most of last week in bed so I haven't been able to update my blog properly. I still have a horrible cough and stuffy head, I feel like I'm never going to be better!! I don't know if it's just me but when I have a cold my makeup and hair doesn't look right! Is it just me or are you the same?
Today I felt a little better so decided to brave the cold and take a few photos in my garden. I look a little rough so forgive me; I decided to go with minimal make up today.
As spring is around the corner (at least I hope it is!) I decided to take some photos of a few springtime outfit ideas. The weather in spring can be very unpredictable, it can go from being really cold to really warm in a matter of weeks.
My first outfit idea is this gorgeous pink ombre skirt from Fashion Union with a black blouse and studded biker jacket. I love the contrast between the delicate girly feel of the skirt against the 
rugged look of the black blouse and studded biker jacket, this is one of my favorite outfits. In Spring it can be nice weather but you may still need a jacket so this outfit is perfect!
Jacket-Glamorous*
Blouse-Romwe
Skirt-Fashion Union*
Boots-F&F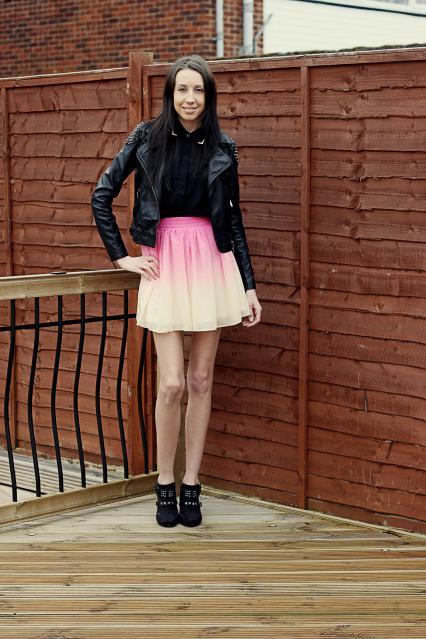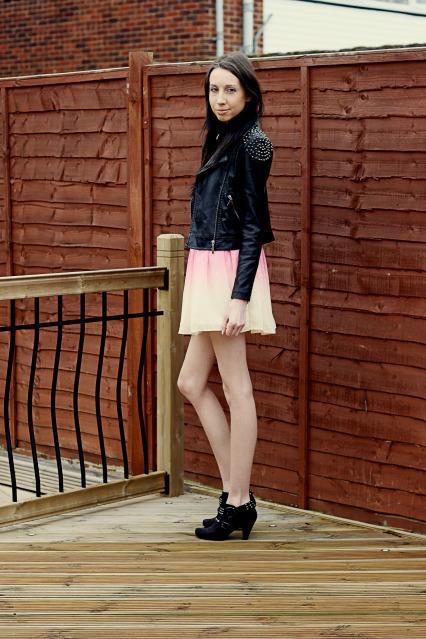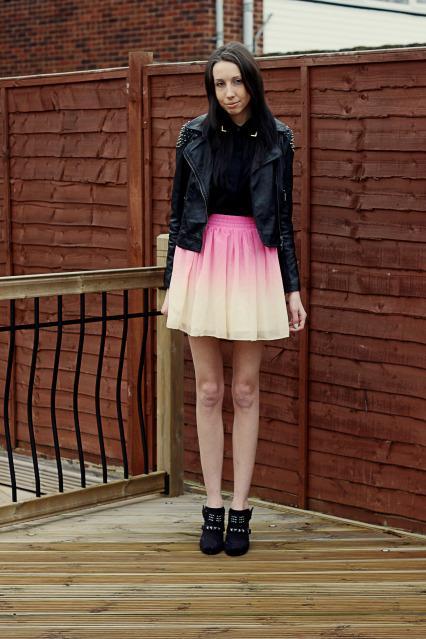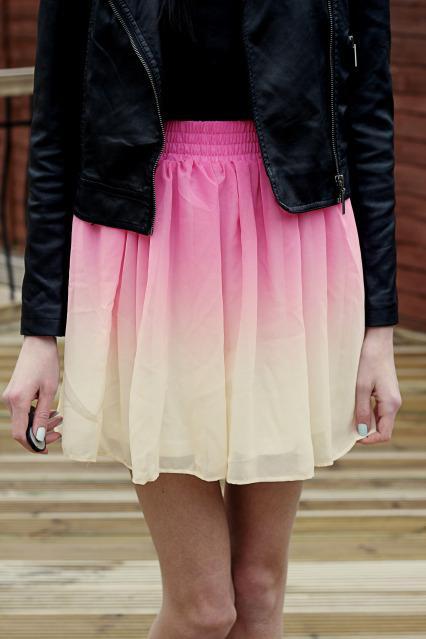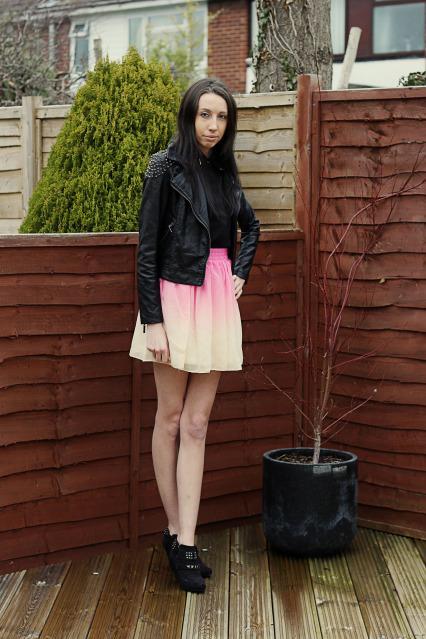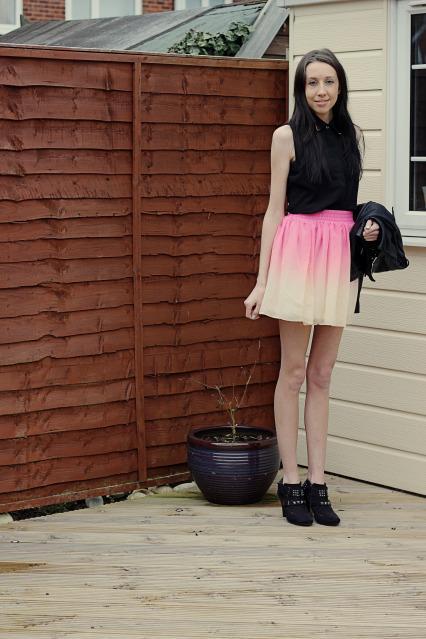 As soon as spring arrives I get out all my colorful clothes and add color to my outfits. I love this coral neon blouse from Fashion Union. The lace at the top really adds that extra something. I absolutely love the color and this blouse would look great with a pair of hot pants as well as jeans like I've worn here. You can wear this blouse in so many different ways and dress it up for the evening :)
Blouse-Fashion Union*
Jeans-New Look
Boots-F&F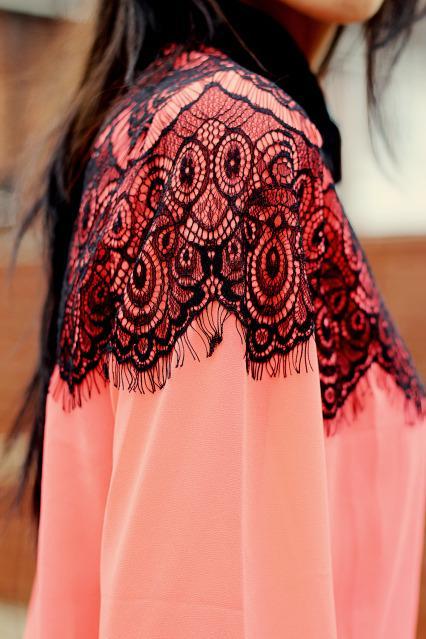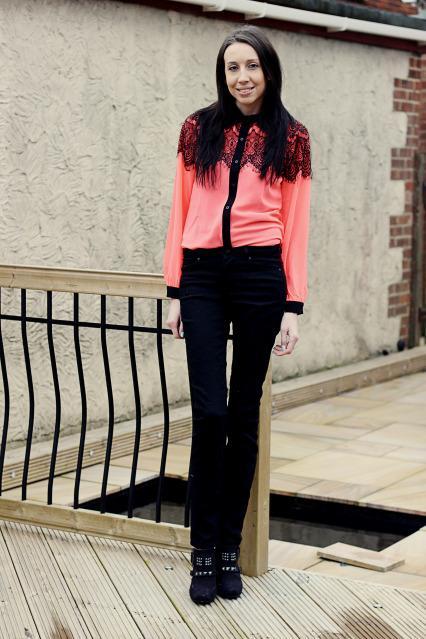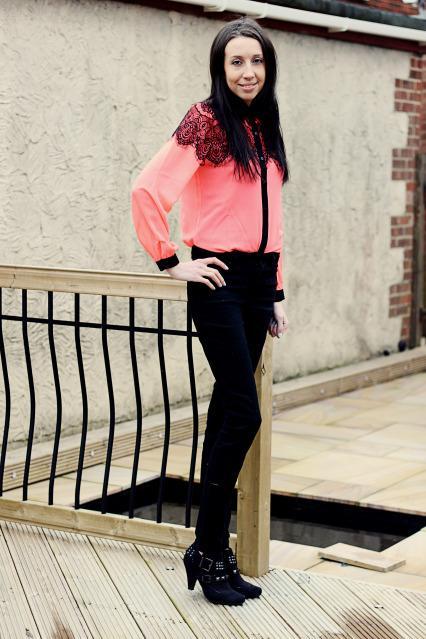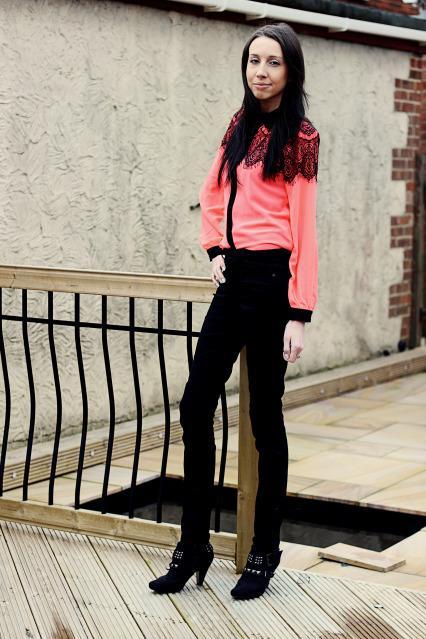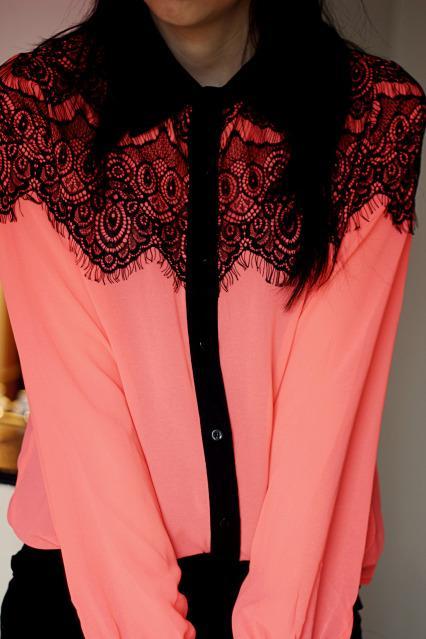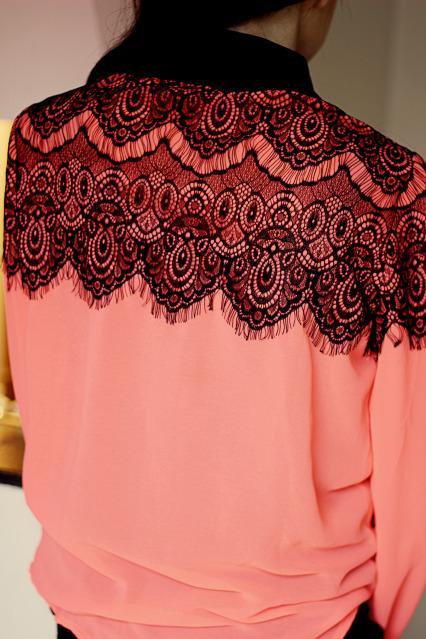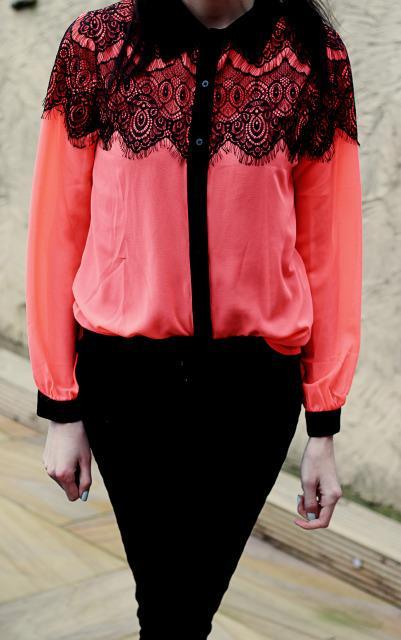 My last springtime outfit idea is this gorgeous cream oversized knitted jumper from Fashion Union. I decided to wear these gorgeous mint coloured jeans with the jumper. Its a really nice fresh colourful outfit which I think is perfect for spring. This jumper is gorgeous and just what I was looking for. In spring the weather can be chilly at times but you don't always need a coat so i would go out with the jumper without a coat. 
Jumper-Fashion Union*

Jeans-H&M




Shoes-Primark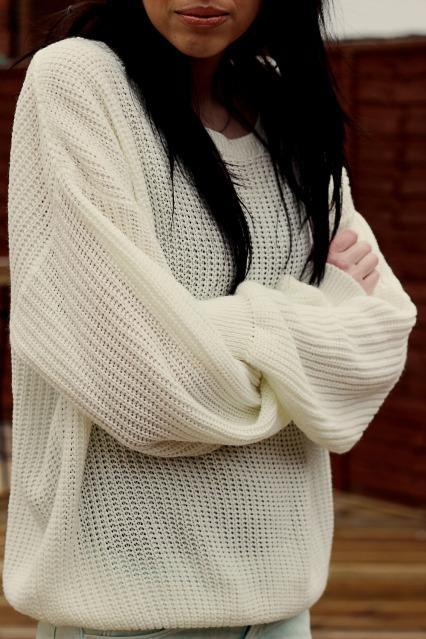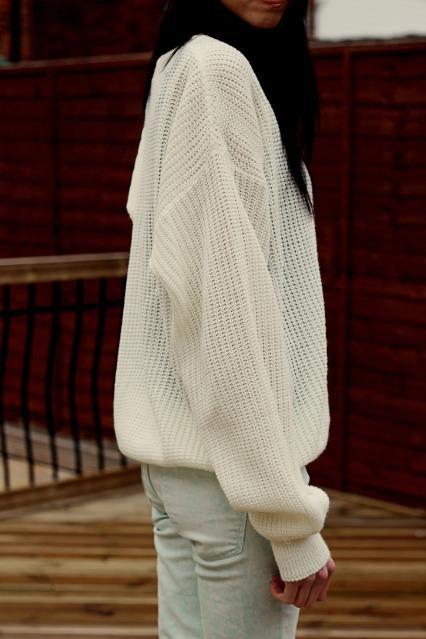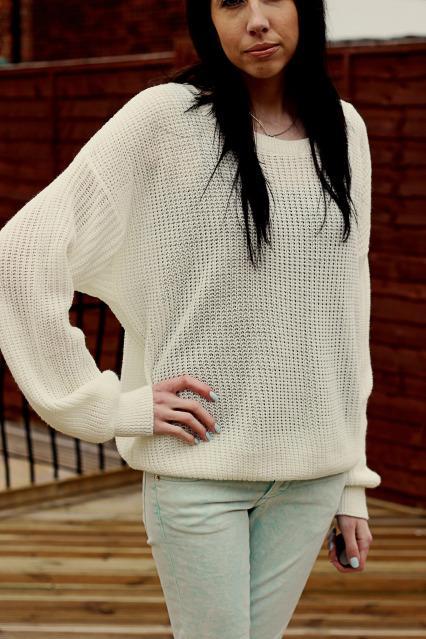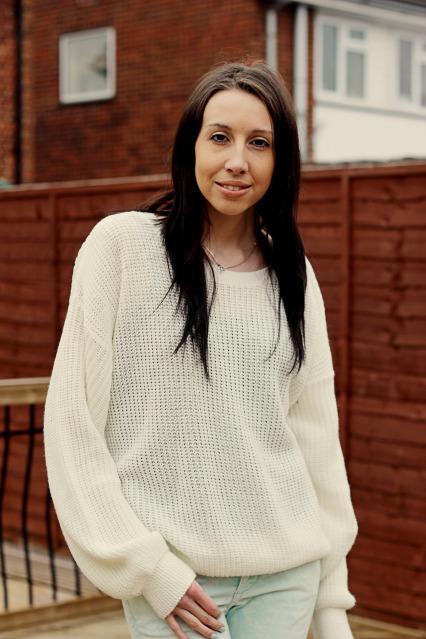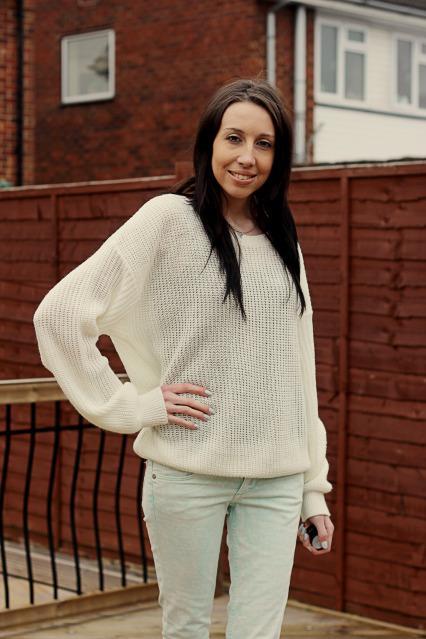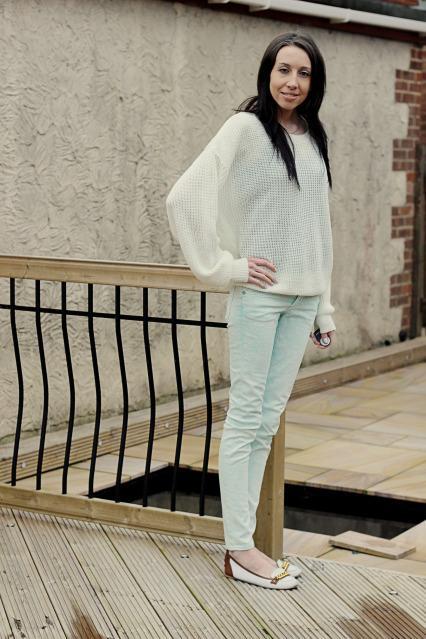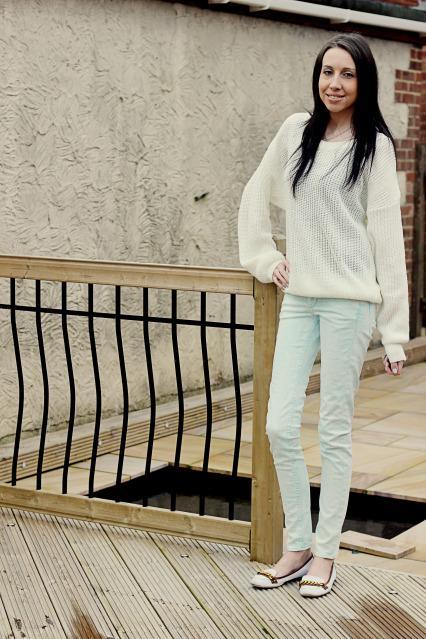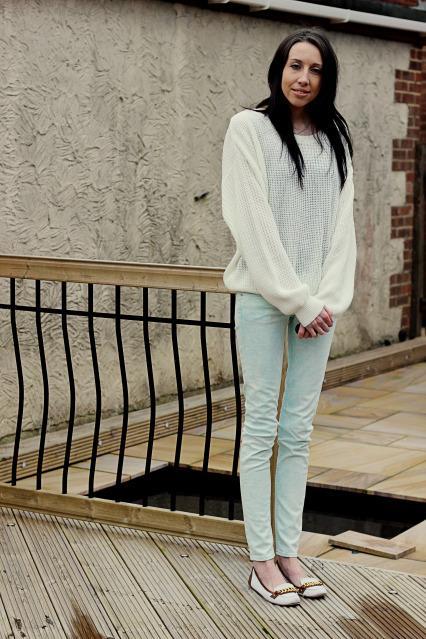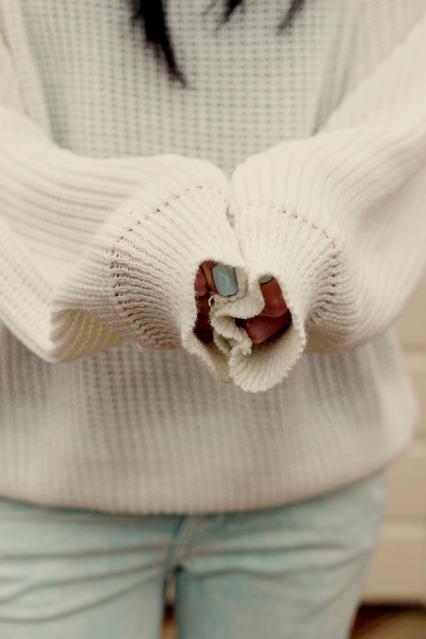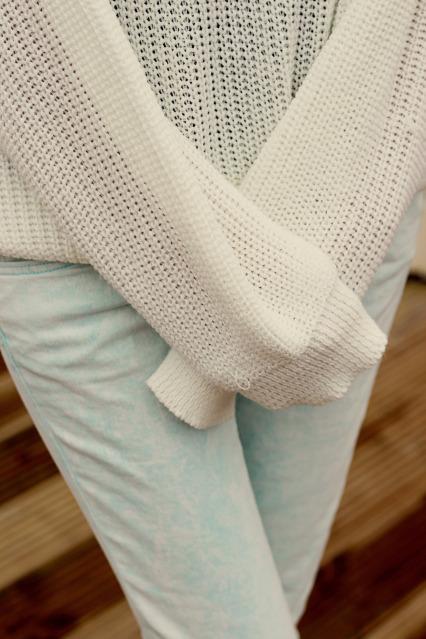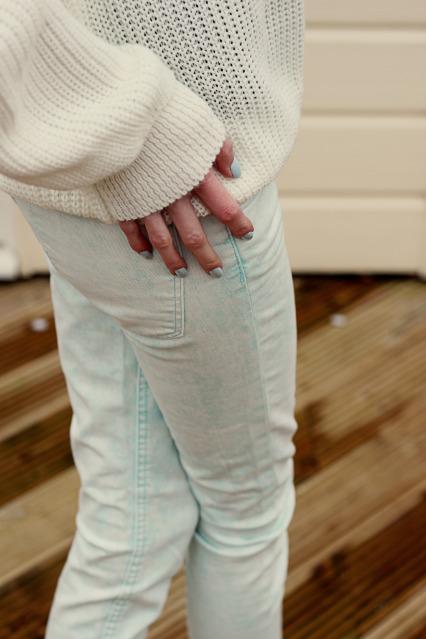 So I hope you liked my spring outfit ideas :) I will be doing a few more of these kinds of posts in the coming weeks :)