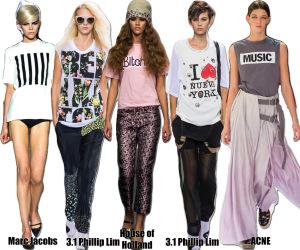 Day Three brings us up to
Statement/Slogan sweaters and shirts .They might have been a lounge around the house or a "oh let me throw this on really quick" type of style then…. But now it's a trend !
Make a statement without actually having to say anything at all. Let your shirt do the talking (haha).
Pair the Statement top with some cute legging and pumps and ready for a night on the town.
Store to Purchase :
Forever 21
Wetseal
Charlotte Russe
Dont forget to subscribe or follow
Love ,
Naturallychic xoxo