A day before spring equinox in the northern hemisphere, a radiant morning sun shed its light through the narrow opening between houses into my study and meditation room. The azalea in the flower pot started to shine and also the St.-Germain picture in the background.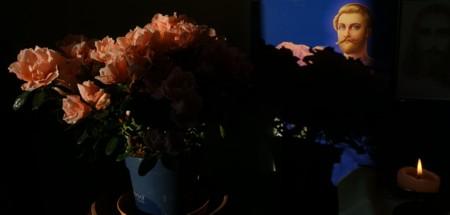 On the balcony, the OM sparkled in the medlar bush, while in the background the morning sun drew contours on the snow-covered mountains.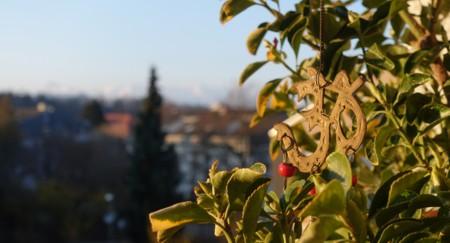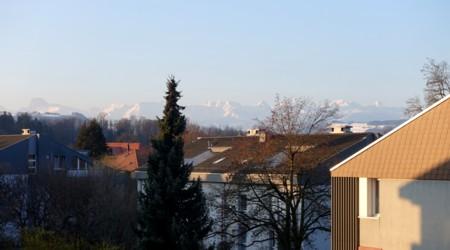 An Easter egg beamed on the bush in the garden next to the kindergarten around the corner.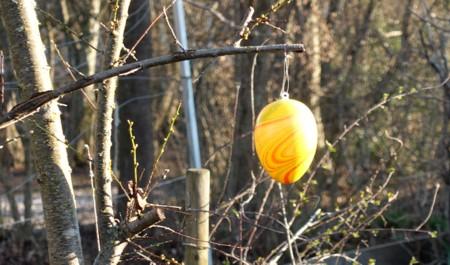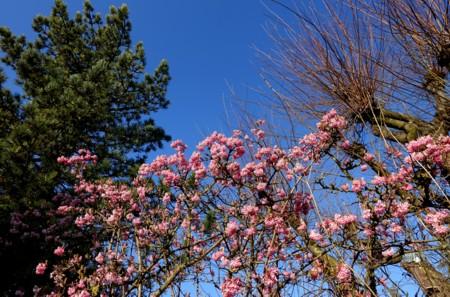 And beyond the field path, a shrub was raising its pink blossoms against the dark blue morning sky.