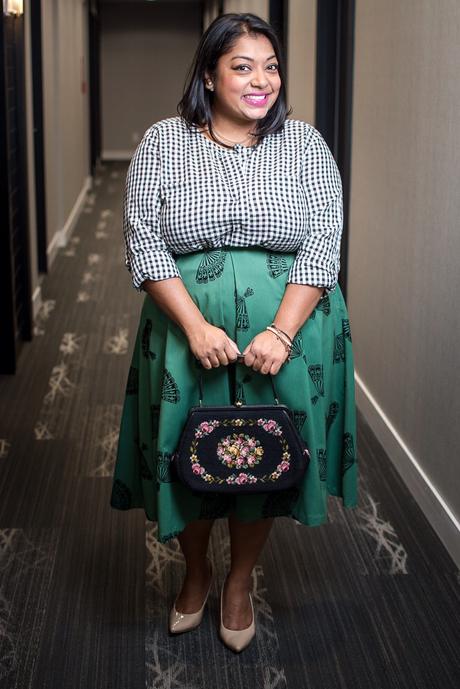 Photo credit: Rebecca Northcott Photography
Spring has officially sprung!  Which means the fun of transitioning your winter pieces into springtime ones begins!
I picked up this amazing green Fanny Midi Skirt from Tatyana Boutique way back when.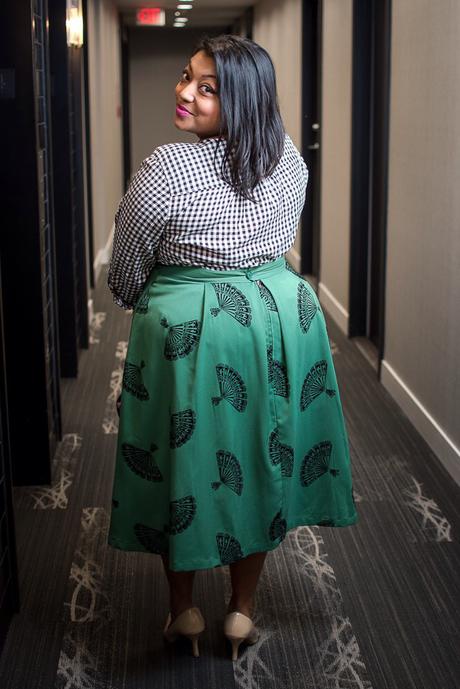 I went bold and tried mixing 3 different patterns in this outfit: Checkered Shirt. Floral Purse. Fanny Skirt.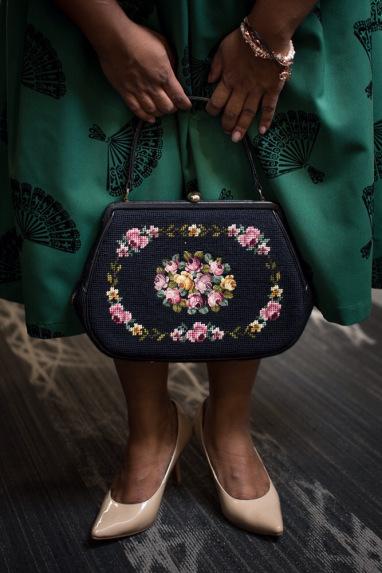 This gorgeous vintage purse was an amazing find at the Toronto Vintage Clothing Show …click here to see more on that
But, I also had a more tamer option….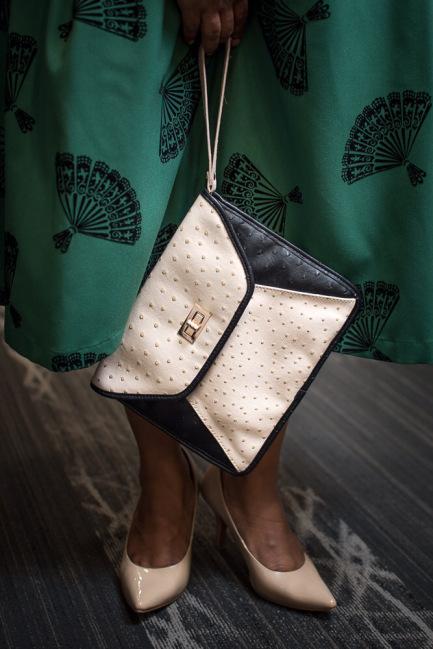 Outfit Deets: Purse, Aldo Accessories; Glossy Pumps, Payless Shoes; Skirt, Tatyana Boutique
This high waist circle skirt featuring a fan design on green fabric with pockets and pleating detail around the waist is what continues to make this skirt one of my beloved pieces of my closet <3"><3"><3 <3"><3"><3 <3"><3"><3
It was a pricey piece…so I'm thrilled to be able to make it work for springtime too!
Wanna see this Fanny Skirt styled in different ways?  Click here and here and here :)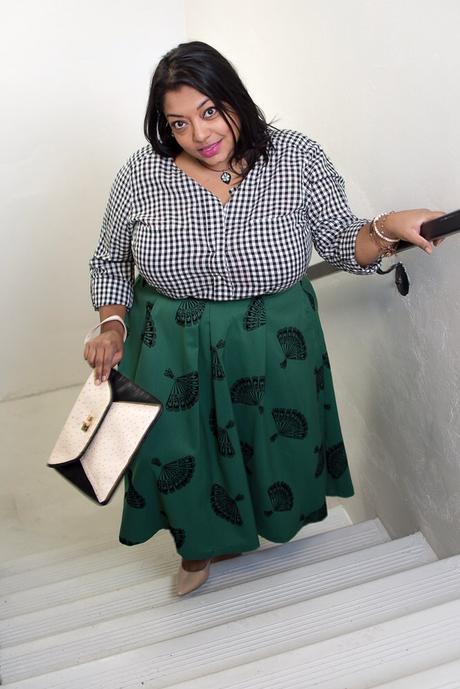 How I Got The Look: Checkered shirt, H&M+; Fanny skirt, Tatyana Boutique; Purse, Aldo Accessories; Glossy pumps, Payless Shoes; Bracelets and necklaces are super old
No matter what the season, it seems you can't really got wrong with a checkered shirt.  I found this one at H&M+ … anything black n' white makes it really easy to pattern mix with.
Want more on mixing patterns, click here, here and here. ;)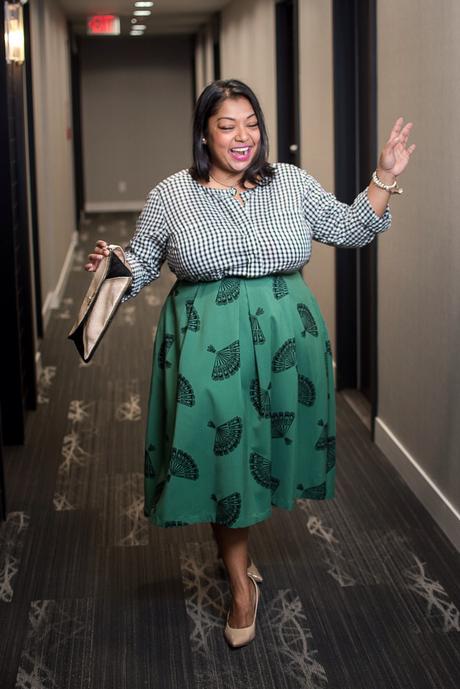 Ha!  I think I was trying to Lindyhop on carpet for this shot.  Leave it to the artsy eye of Rebecca Northcott to capture the silly moment perfectly. xo
What do you think of this look?  How do you transition pieces from your winter wardrobe to spring?
Tell me your thoughts in the comment section below.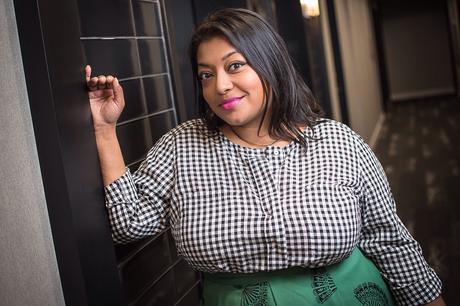 Photo credit: Rebecca Northcott Photography
Have you LIKE'd the Petite Plus, Meow's Facebook Page yet?  
LIKE. Comment. Share.  :)