And according to Wikipedia …is a term applied to several sets of physical and psychological symptoms associated with the arrival of spring. In general it refers to an increase in energy, vitality and particularly sexual appetite.
Sexual health expert, Jennifer Bermand MD, even provides an explanation for it in SELF, an American magazine, As the weather gets warmer, we shed layers of clothes, we work out more, we're more conscious of our bodies and we're out in the sun and in the heat. That all increases blood flow to our brains, our bodies and our genitals, and it elevates our moods and endorphins, so there really is a reason behind spring fever. 
But it turns out the opposite can also be true for people. Wikipedia goes on to say, … an unexpected loss of energy with the onset of spring. What?  Warmer weather, a spring in your step (pun intended), blooming flowers, less clothing…what's they're not to be happy about?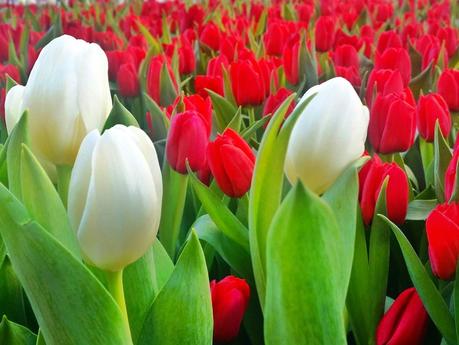 What sounded crazy to me, has a specific name in German -
Frühjahrsmüdigkeit,
which translates to 
Spring tiredness
in English. I first heard of it from my German husband.  He was being lazy and sleeping until 11:00 one Saturday morning.  I urged him to wake up and stop being so lazy.  He yawned and said he couldn't help it, he had a case of
Frühjahrsmüdigkeit
.  I thought he was just looking for an excuse not to get out of bed!  Then I heard it mentioned on two different radio stations.  Turns out that
Spring tiredness
really is a thing!  According to the German Wikipedia page, translated, spring tiredness, is
characterized by a state of low energy and weariness experienced by many people in springtime. It is not in the category of a diagnosed illness, but rather a phenomenon thought to be initiated by a change in the season
.

Spring tiredness is thought to be be caused by a hormonal imbalance between serotonin, which makes you feel happy and melatonin which makes you feel sleepy. As the body adjusts it's hormone levels that accompany the changing weather, it puts strain on the body and may cause tiredness. 
It turns out it's not only limited to people.  One of my cats has been sleeping more than normal.  My husband was quick to point out that he too was afflicted with spring tiredness – even though it was our Canadian cat, not our German cat!  Needles to say, I'm perplexed.  Canadians have spring fever, not spring tiredness!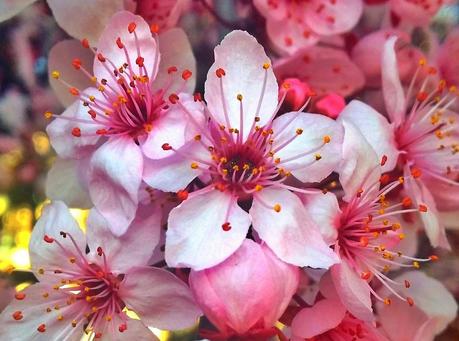 On a recent trip to Bucharest I asked a few other travel bloggers if they experienced spring fever or spring tiredness.  It turns out that Germans are not alone in experiencing spring tiredness. Slovakian's also experience spring tiredness. According to Alex from Crazy Sexy Fun Traveler, Most people in Slovakia get really tired with the beginning of spring, its very illogical as animals and nature wake up after winter. Back home we say that the best remedy is to take a rest whenever you feel like it.
The same is true in Poland, according to Marysia from My Travel Affairs, In Poland we don't experience spring fever, we have so called 'spring crisis or solstice'. It is quiet common and the only thing you can do about it is to sleep more, eat healthy and take opportunity of every hour of light there is in the day. I myself drink a lot of homemade fruit cocktails and hot tea with ginger, honey and lemon in the evening for a good sleep.
In the Netherlands things get really interesting.  According to Stefania from Stefania Blogt it's spring fever." Rokjesdag" is Dutch for the first day of spring when the women and girls are suddenly wearing a skirt with bare legs underneath. Martin Bril, one of my favorite columnists in the Netherlands (†), made the definition "rokjesdag" popular. It is a happy day when spring finally starts after a long, gray and mostly wet winter in our country. But according to Sabine, from Your Ambassadrice, also from the Netherlands, spring tiredness is a recent trend.  Interestingly, Stefania hadn't heard of spring tiredness in the Netherlands before!
If you are one of the people afflicted with spring tiredness, see the remedies suggested by  Alex and Marysia  above.  I personally don't have any, since I'm a spring fever kinda gal, but it would make sense that spending as much time in sunlight and doing light exercise would have a positive impact. Or if all else fails wait it out.  Spring tiredness generally just lasts from the middle of March to the middle of April!
What I find fascinating is that spring can have such opposing effects, depending on the person and the nation!
I'd love to hear whether you experience spring fever or spring tiredness!  I'm curious to see the impact spring has on people in different countries!