Classic Ruffles 2011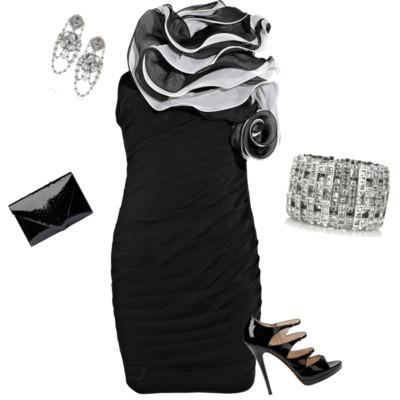 Classic Ruffles Spring 2011 by expatdoctormom featuring snake handbags
Black has almost always been a staple in my closet. But over the past five years I had gotten away from it.  I admired women who could wear color. I thought I would give it a try, until now.
What started my return to black was admiring a friend, as she pulled out chic black outfit after chic black outfit on a trip.  My colors seemed to lack chic.  What had happened to my wardrobe?  I recall, once being the envy of my now 20 something cousins who both thought I was hip.  Ok, I have to admit this was too long ago to count.
I could blame it on being pregnant in the not so distant past and not having stocked up on classic chic black pieces.  Or blame it on having to buy conservative business clothes in the recent past.  Or better yet on how the dry cleaners have burned all the seams into my classic black pieces (Has this happened to you too in Qatar?)  But, I would just be making excuses.
I decided I would return to my beloved "black".  You can say what you want.  Say I am being safe.  But, I simply think black is classy.  Oh, how I missed you my black. I am never ever going to stray again.
If I could interpret spring 2011's fashion trends, the photo at the top of this post is how I would wear ruffles…in black.
What's this?  Bold colors are in for the spring. Fruit cocktail prints.  Pastel colors and light green, nonetheless, the absolute worst color my pale skin can adorn.  What's a girl to do?
I continued to peruse what was going to be in for the spring.  Certainly there must be something I could wear.  I had gotten a small dose of what was coming during our trip to New Zealand over the holidays.  They are always a season ahead of those of us in the Northern hemisphere.  This is where I first saw the return to puffy sleeves.
Puffy sleeves? It depends.
White shirts? Check.  These are timeless classics. Also, after having been in several photo shoots recently, this is a good color to photograph in.
Dropped hems?  Not so much.  My former runner's calves don't like being accented.  It has to be above or well below the calf.
Pleats? Check. This is once I got past thinking about the hideous pleated skirt my father made me wear to church.  Pleats are extremely attractive in the bodice of a dress or top and if done asymmetrically.
Jumpsuits? Only in high school when I was ultrathin.  Flattering if you are this thin.
Pajama dressing? No thank you!  This has me laughing about a comment my son made when he was 3.  He was in a pajama wearing phase.  We insisted he get dressed to go out.  We walked around our neighborhood making a pit stop at a nearby mall (The Emporium) to take a breather from the heat.  The mall was virtually empty until a woman and her maid walked in.  The woman was in some sort of pajama-like attire as was the maid.  My son took the moment to exclaim loudly:  " But they are wearing their pajamas!"  So not unless you are 3 or it is pajama day at school.
70's dressing? It is no longer the 70's and my photos from this era have me hollowing with laughter.  That is why we have costume parties (aka Fancy dress parties for you Brits).
I really liked the Ruffles and bellowing skirts though.  So maybe that would do.
Citrus?  Not a really good color for me either
Neutrals/Nudes?  A definite yes, especially when accented with black.
Big Bangles?  Love them!
And the shoes: Flatforms (a cross between a wedge and a platform)?  They look weird.  Clogs? And Kitten Heels? are continuing on into the spring.  Clogs, it depends and Kitten heels, always a classic.
I thought I would have some fun and put together some outfits.  Remember, I am just having fun ignore the price tag.
If I had to interpret the fashion of Spring 2011, here is how I would interpret bold colored ruffles:
Bold Colored Ruffles 2011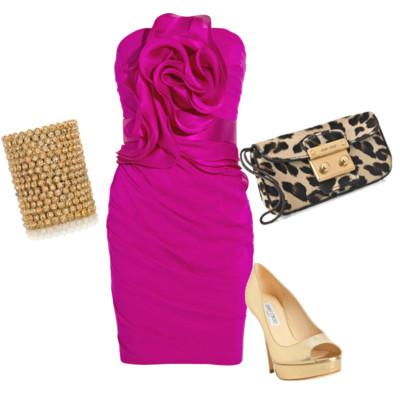 Bold Ruffles Spring 2011 by expatdoctormom featuring a ruffle cocktail dress
Gorgeous dress!  Like the set?  I created it and the rest of the sets using polyvore.  It is like playing dress up but for grown up girls.  The above dress is gorgeous!
Or take a look at my version of pleats:
Pleated Pastels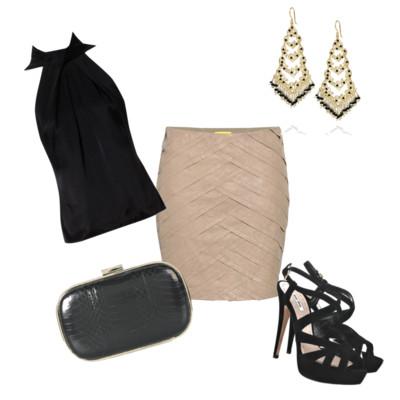 Pleated Pastels Spring 2011 by expatdoctormom featuring jersey skirts
This is not your ordinary Sunday school pleats.  And this particular pastel is one of the few that I can and like to wear.
And lastly bring on those bold prints: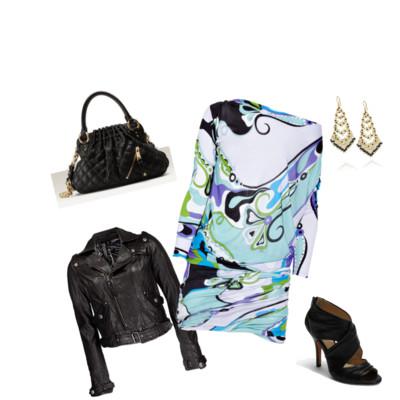 Bold Prints Spring 2011 by expatdoctormom featuring off the shoulder dresses
Not bad for a printed dress!  Did you notice how I accented with black?
What are your favorite trends for spring? And did you like the way I did the preview into spring with the polyvore sets?  Let me know as I was thinking of doing this quarterly.