My favorite part of decorating the house is bringing in small personal touches that make me smile each time I look at them, or showing off a collection I've grown over time. A great place to do that is the mantel, because nothing is permanent! You can change out a mantel like you would a shelf and make it the centerpiece of a room.
Here are some great ideas to welcome spring via your mantel: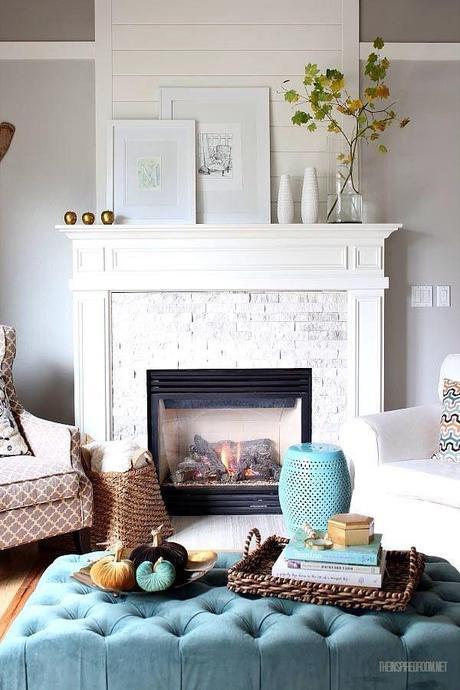 via theinspiredroom
If you are really open for change, painting your mantel and fireplace surround in a warm white is a great way to brighten it up for spring. Just make sure you are really committed if your surround is brick, as stripping paint off of brick is pretty darn tedious.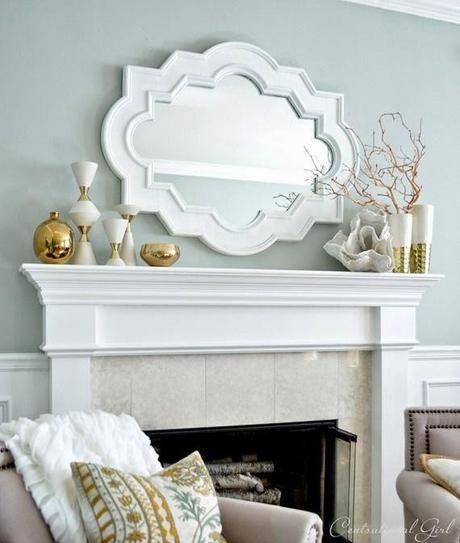 Loving this very clean and simple mantle with the white and gold accents.
via Pinterest via Centsational Girl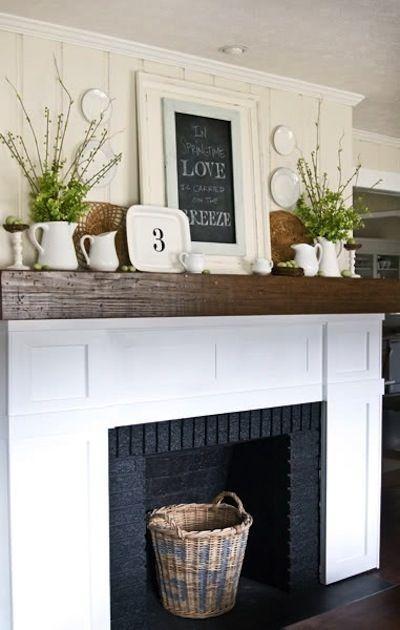 via interiorsbystudiom


You can't go wrong with a quote. Make it something you want to remember each day or your latest mantra!  Got a cool set of pottery or ceramics? Showcase it on your mantle.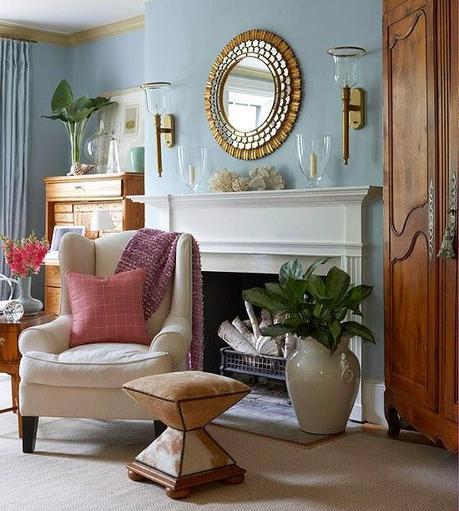 Adding a chic mirror above your mantle is a great way to make the most of precious natural light and makes a stunning focal point.  The coral on the mantle is also a nice homage to summer.  I always like to decorate with natural objects whenever possible.'
via BHG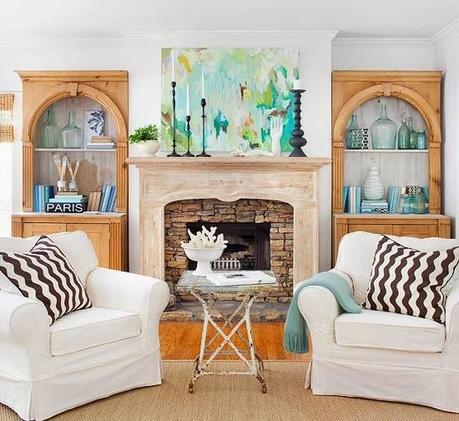 Use your mantle as a revolving art gallery.  I have way too many prints and little pieces of art from my travels to have all hanging at the same time, so I rotate them every few months.  The mantel is a great place to do that.
via BHG