What a beautiful color and one of my favorites for sure. Perfect for Spring! This is the soft blue-violet shade found in the fragrant hyacinths currently blooming in gardens, amethyst gemstones, and the famous lavender fields of France. Its symbolic meaning is femininity, grace and elegance. The gift of

lavender roses

means that you find the recipient enchanting and expresses love at first sight!
Keep in mind that lavender transparents have a tendency to change to a bluer shade when under florescent lighting, which is something you may want to take into account when planning out certain color combinations or patterns. Don't be afraid to experiment with layering two or more colors together to create a special lavender color—you will be amazed at the gorgeous looks you can achieve! *Ü*Pantone Spring 2011 forecast.


Info via Handmadeology.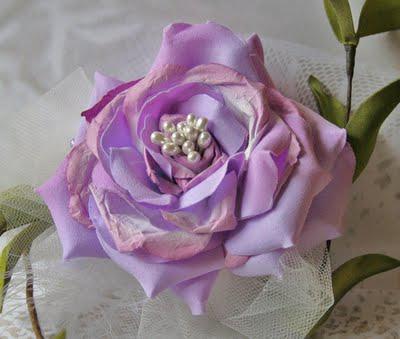 Lavender Rose Hairclip