Spotted: Taapsee treads in Kommal Sood
Look at this gorgeous newbee, Taapsee Pannu strutting an equally beautiful Kommal sood creation for Karthik Srinivasan's calander launch in Chennai.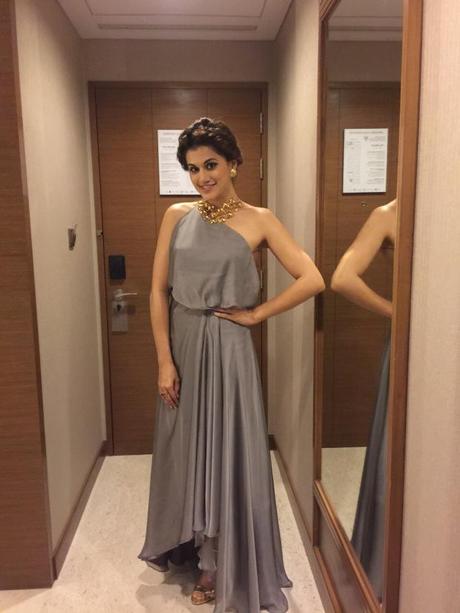 This evening dress fits perfectly at the right places in Tapsee's petite body and seems to be doing every bit of justice to the creator and her creation!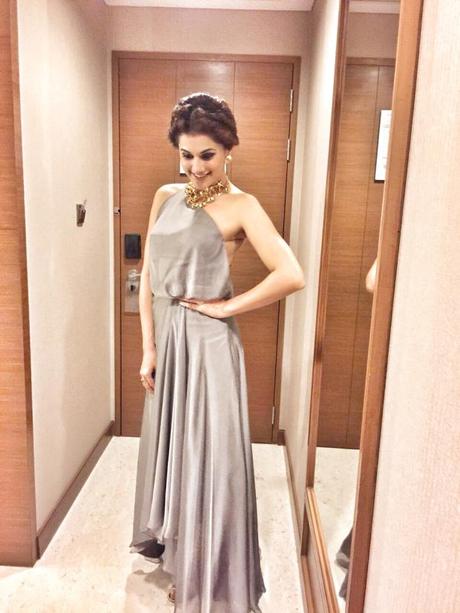 Well done Taapsee, there sure couldn't be a better choice!