When needing something to hold up your trousers, most people automatically think of belts as being the only choice for men, but actually suspenders have made it back onto the fashion scene. A version of them has been worn for centuries, but the more modern type that we know today was invented in 1820 by a man named Albert Thurston whose idea was a solution to the higher-cut trousers of the times. Today, they have joined the belt as an item that has the dual purpose of keeping your trousers on and being a fashion accessory.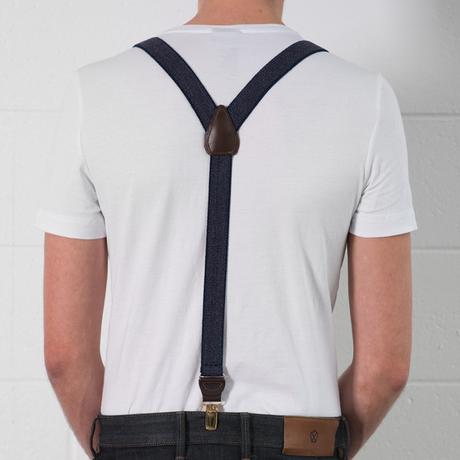 At JJ suspenders, they have a selection of men's suspenders that concentrate on manufacturing techniques that will provide the perfect look, feel, and fit. They make it easy to find leather suspenders that are stylish and possess the quality workmanship to last. One example of the selection of suspenders that they have at JJ Suspenders is a casual style Classic Denim Suspenders that has a denim-like fabric with brown leather detailing on the back-strap and tabs. The gold-tone clips make it easy to attach to your jeans or trousers for a stylish look. These ones are $39 and will fit up to a height of 6'2".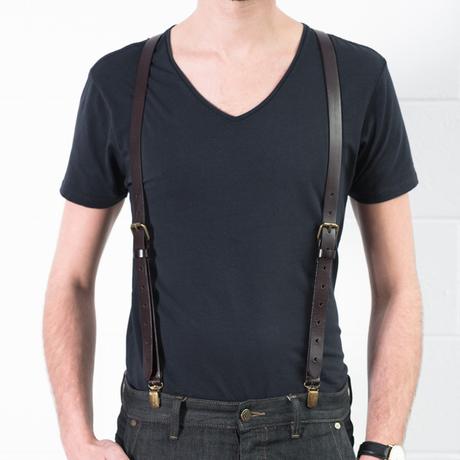 If you like a more rugged leather look, then check out the Chestnut Java Brown Leather Suspenders which are suspenders with a classic y-back design, bold stitching, and burnished golden clip hardware, but is also offered in a button style. These suspenders have the great look of a handcrafted leather belt, with the uniqueness of the suspender style. These are also $39 and have a 15 day money back guarantee which owns.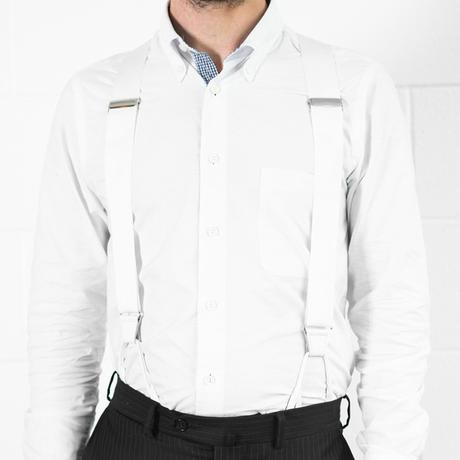 JJ Suspenders also makes a more formal style with the Alabaster Lite Classic White Suspenders that come in a wider material strap, sliding silver-tone adjusting hardware, and dual button attachments. This dressier, crisp white version of suspenders will run you a little more at $109, but you will get free shipping and an accessory that will blend well with your white dress shirts and more formal wear.
Want to leran more about to rock suspenders? Check out JJ's how-to suspenders style guide.