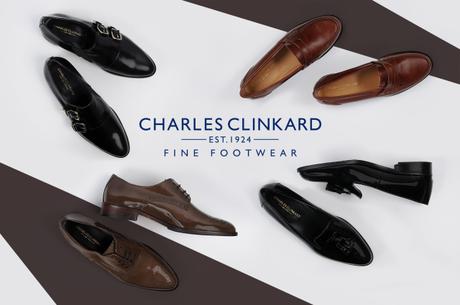 The era of the comfortable sole is not only back, but also conquering all sartorial grounds.
It all started with the trend for trainers. When a style is as cool as it is comfortable, we say run with it for as long as you can – and that's exactly what we did. Sadly, a sporty sneaker isn't always going to cut it. Sometimes a shoe more appropriate of a formal affair – such as meeting the in-laws or nailing that presentation to the board – is sought.  And this is why we're borrowing from the boys.
Style-savvy ladies have been successfully swiping menswear styles for decades, but don't be fooled into thinking it's a one-way system.
Looking back through the years, there's a definite trend for blurring the lines of men's and women's style. The 1990s saw Calvin Klein steering jeans, T-shirts and even unisex perfume through the gender divide. In the '80s, Jean Paul Gaultier débuted the skirt for men – although this admittedly didn't catch on – and in the '70s it wasn't just the women who sported a high heel as platform shoes levelled out the playing field, accentuated with flared jeans and further feminised by a feathered 'do.
This is when fashion is at its best, when it makes you do a double take. That's why the new Charles Clinkard collection adopts the androgynous footwear silhouette – and even teaches the guys a thing or two about dapper dressing.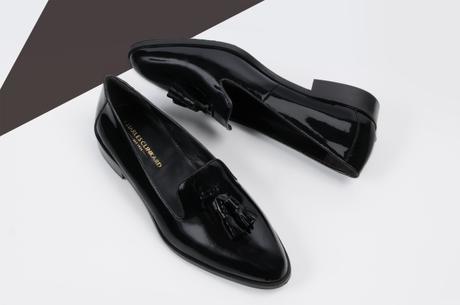 Gabriela Womens Slip On Tassle Loafer
Have some fun with your wardrobe and add a hint of lavish dandyism to your look with tasselled loafers. They look great with dark, fitted skinny jeans, with the polished patent finish providing a nice break in texture with their shine. You can even roll the cuffs and show a little leg if you like.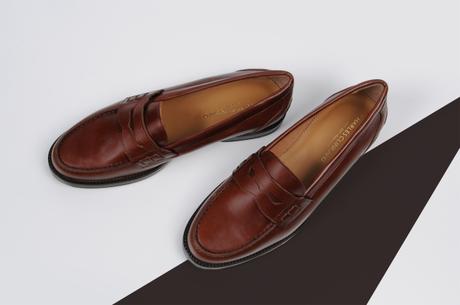 Prefer blue denim? There's a pair for those too. The trick – and stick with us – is to team classic brown moccasins with white socks. It may sound slightly odd, but somehow it works. Plus, this way you can be sure your feet will stay snug.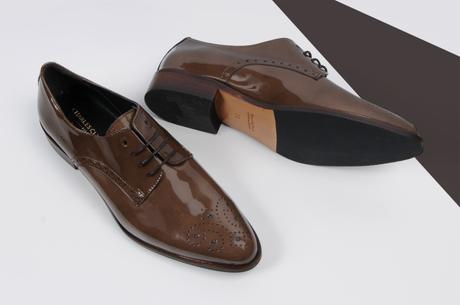 Paulina Womens Lace Up Shoes
The lace-up shoe and pantsuit combo may have originally been designed with gents in mind, but thanks to style icons such as Marlene Dietrich and Coco Chanel, they're now style staples in women's wardrobes too. Subtle shades are a sound investment because they go with everything – wear a polished pair with tailored trousers to show off your neutral know how.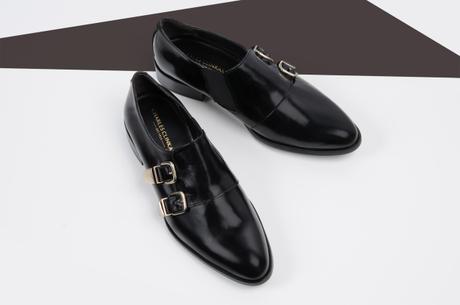 Sofia Womens Monk-Strap Shoes
A sharp knee length skirt feminises the monk strap shoe, which is taking over territory formerly claimed by brogues. It's not the first time women have fallen for monk straps; they were a sleeker alternative to the heavy brothel creepers of the 1950s.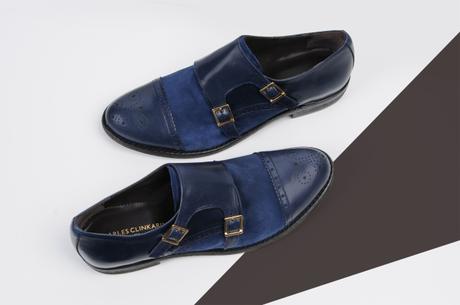 Maria Ladies Monk Shoes
If black is a bit too boyish, then a softer blue hue might be more you. Teamed with camel cropped trousers and Breton stripes, the pretty punched detailing really pops.
Both followers of fashion and practitioners of practicality are adopting this versatile fashion; it's flattering at any age. The gentleman's staple is a surprisingly sexy choice for grounding a feminine look, and there are other benefits, too.
There's something rather comforting about wearing androgynous clothing, especially in this cold transitional period before the trends of the season have really established themselves. Besides, sometimes we're just too busy to wear heels, so a pair which obviates the need is a winner in our book.  A polished pair of androgynous flats is as arch-friendly as it is fierce, and you'll never be caught sitting anything out.
Never mind borrowing from the boys – we're not giving it back.