While men's fashion has gone through numerous changes over the years, quality construction never goes out of style. This is the brand philosophy behind Haxby Collective, a new menswear line created by Michael Dow and Timothy White. Haxby is all about creating contemporary menswear that lives up to the quality of past purveyors of men's fashions. Savile Row, those iconic tailors that dressed the men of London in years past, is just one inspiration shared by Dow and White.
The resulting line is comprised of things like jeans, sneakers, and many great accessories guaranteed to turn heads. Unlike other contemporary men's brands, Haxby insists on handcrafting all of their pieces, taking these common items and turning them into something unforgettable.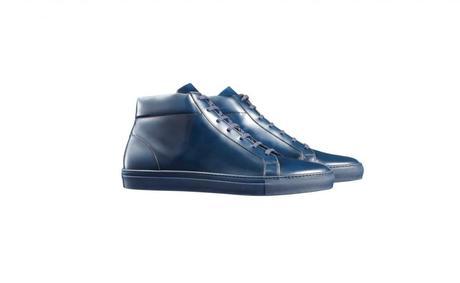 Emphasizing Quality Over Convenience
The creation of the Haxby line involved extensive research that took place all over the globe. The results of this two year mission, which involved compiling only the best in raw materials and crafters, can be seen in Haxby's debut pieces, which include many great items perfect for work or play.
Gorgeous materials are made even more stunning by the level of craft that goes into each piece. Unlike the automated processes that feature greatly in most clothing lines, the minds behind Haxby insist that all items are handmade. This results in a level of detail that must be seen to be believed.
Classic Footwear Gets a Boost
While most men's footwear puts the emphasis on function over form, Haxby sneakers eschew a utilitarian aesthetic in favor of all-out class. This is wholly evident in the sleek cordovan leather used in construction, in addition to the hand-buffing that each pair undergoes before they are ready for sale. Each pair is meticulously crafted in Montegranaro, Italy, and features a classic design that can easily go from casual wear to more formal attire.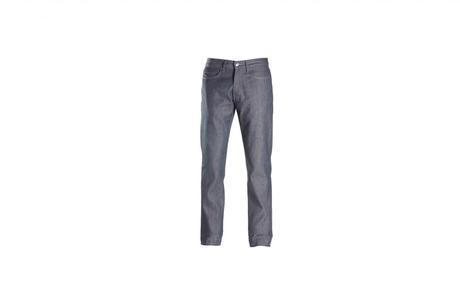 So Much More Than a Pair of Jeans
While jeans are a staple of many wardrobes, they don't often possess that wow factor typically found in luxury clothing. Haxby has changed all that with their amazing line of hand-crafted jeans. Featuring a number of great styles, Haxby jeans are created from only the finest denim available utilizing the tried and true methods of quality garment creation. Even the accents are labored over, featuring hardware derived from precious metals and gems.
Accessories Complete the Look
Much like the rest of the line, Haxby really ups the ante when it comes to accessories. Belts are crafted in Switzerland and Italy, and utilize only the finest materials available. These include stainless steel, along with hand-cast gems. Haxby's eyewear collection is also quite stunning, thanks to the keen attention to detail. All Haxby glasses come courtesy of Japan's world-renowned Masunaga Optical factory, which entails a 200 step process to create just a single pair. The inlay is available in either a 24K yellow or white gold, serving as yet another example of Haxby's devotion to detail.
Style, Beauty, and Quality in One Package
From head to toe, Haxby has what it takes to turn a lackluster wardrobe into a sight to behold. These introductory pieces are merely a sampling of what to expect from this up and coming menswear designer.