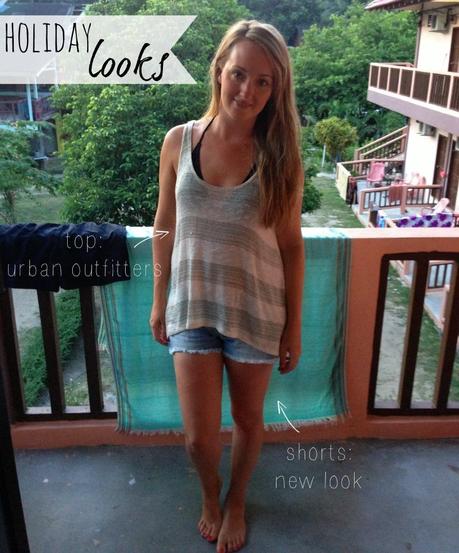 Yeah, I meant to post this weeks ago, but forgot... 'cos holidays totally screw with your memory, right?! Anyway, these are some outfits from my holiday which now seems like a lifetime ago. Sigh. 
Malaysia is on the whole pretty chilled out, especially on the islands where people are more likely to go out for dinner in their bikini and sarong than a dress and heels! As a result I 
basically lived in shorts and top combos, especially these New Look shorts which were a last minute buy, and only about £20 or so. I can't find them online now, but they have a cute aztec pocket on the back and fit so well. Thumbs up! 
Take me back?