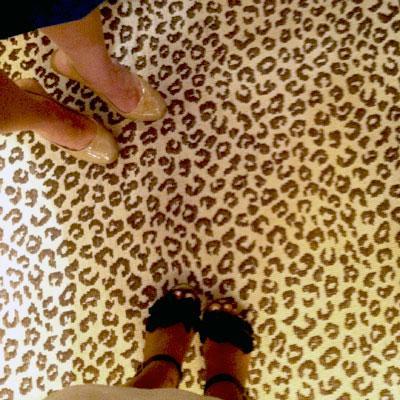 Tory Burch
What an amazingly beautiful day here in NC. A little storm came through last night and voila  perfection revealed itself in the form of a sunny, crisp, fall day. Although I am a little under the weather of which I am blaming the flu shot not the tasty strawberry infused basil vodka cocktails I had last night celebrating a friend's 40th. My children are at the farmer's market enjoying the day with my sweet husband who is letting me relax, enjoy some alone time, and tend to my blog for which a post is long overdue. 
All the animal prints I am seeing around are too much for me, I love in particular a tasteful leopard print. It is timeless, classic, yet fun, it adds that extra oomph to any room. I love to incorporate an animal print in every home I work on. It is also something I work into my wardrobe here and there, really I could go on and on about my somewhat animal addiction!
I have been rocking these Sally Hansen stick on leopard nails for weeks now and I seriously talk about them no less than 5 times a day to friends, strangers, you name it. They are my new fall favorite and I had my girl put shellac over them so they will stay a little longer. I feel like I shouldn't keep this a secret and want to share it with all my dear friends. If you want a touch of animal these go a long way!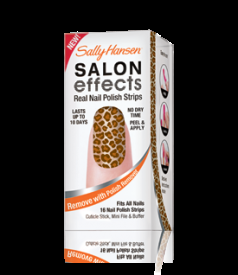 Here kitty kitty
Please only rock these on short nails, no claws...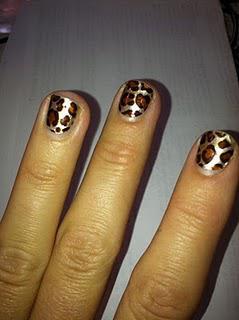 Touches of leopard, I for one want my very own sofa just like Aerin Lauder's, it is really divine against those beautiful walls.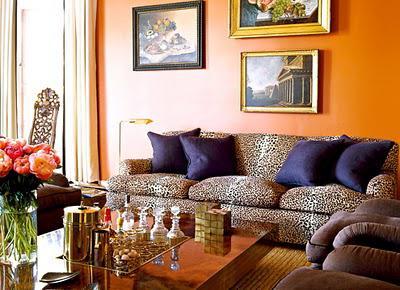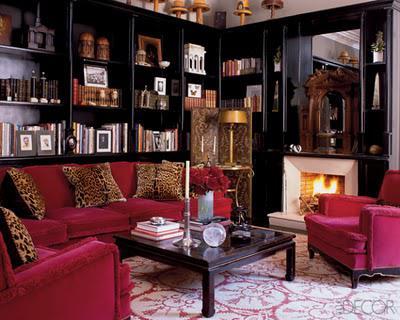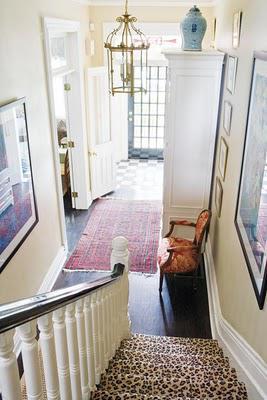 Now on to my fall wist list...I adore these but those wedges would send me to the pavement. Mr.

Louboutin

 can we scale this height down a little for the moms and my poor calves?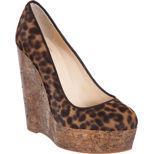 Oh 

Rachel Zoe

,

your new collection, and new season make me so happy, especially on a day like today.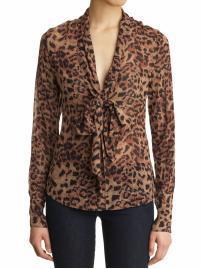 These are beautiful pillows we used to perk up a client's study, just the perfect touch.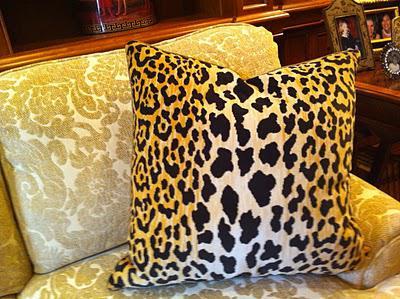 My newest obsession is the antelope rug, it makes such a statement and is gorgeous. Here it is on a roll at 

Eatman's Carpet and Interiors

 ready to be custom cut.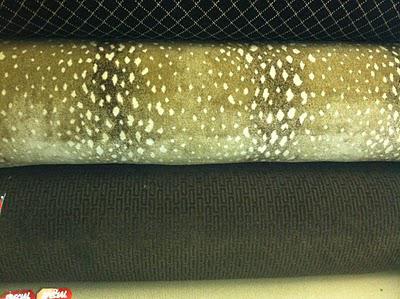 This is what the antelope looks like all rolled out in my clients home and it is just magnificent!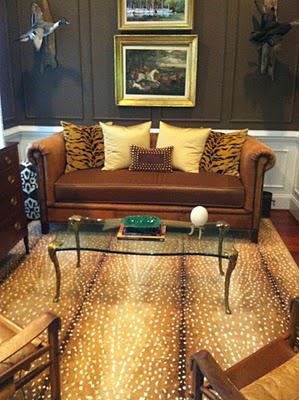 Happy Weekend