omgitssohot. It's so hot I haven't been taking outfit pics. Not because I'm walking around naked (did give it serious consideration this morning) but because there is no air-conditioning in my parent's house. Which means that by the time I have dressed, and done my makeup and hair, I'm already covered with sweat ladylike sheen. And at the end of the day? Well, my car also has no air conditioning. Are you feeling sorry for me yet?
While I enjoy the arctic blast that is my office's air conditioning, I faux-shop. You know, fill up my online carts with stuff I could maybe afford if I was super committed to not eating for a month or so. The stuff that's been catching my eye this week? Sportswear that's masquerading as day wear. Maybe because it's so hot out that I'm hoping wearing gym clothes all day will make my sweating acceptable? Whatevs. This stuff is cool, no matter what the temperature.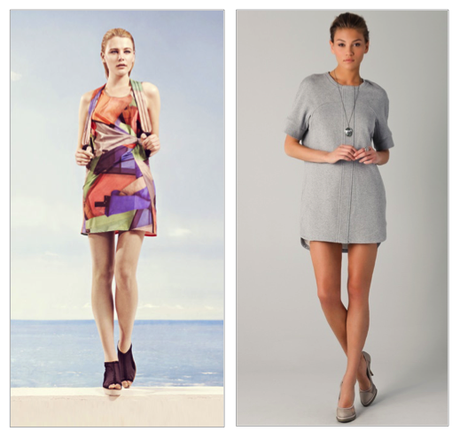 That lovely printed dress is actually a crazy poncho from the Puma by Hussein Chalayan. The gray dress is also from Hussein Chalayan, except it's from his Grey Line. And it's on sale at shopbop.com. And it might be arriving at my house in the next three business days.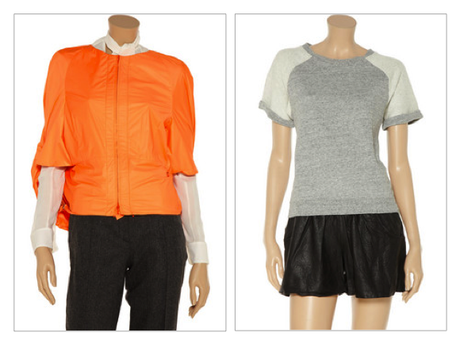 These are also on sale at theoutnet.com. Should I take all these sales as a sign that I missed the boat on this sportswear trend? Or simply that the American economy is not nearly recovering at the pace experts say it is? Anywho, if you want to be patriotic, buy these. For me.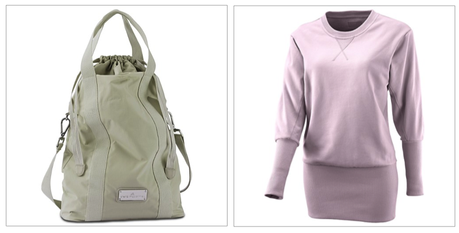 These are from Stella McCartney's long-running collaboration with Adidas. I'm actually in the market for a gym bag and this one is just cool enough (and small) enough to encourage regular use.
What's your take on this? Casually cool? Trying too hard? Bitch, go take a cold shower and look at this post again?
Share/Bookmark