This post is part of the Sharing is Caring Halloween Blog Hop hosted by 
Life With Lovebugs
, 
Pam's Party & Practical Tips
, and 
A Spectacled Owl
!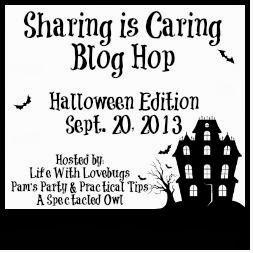 When I was trying to decide what to make to join the Sharing is Caring Halloween Blog Hop I was having a hard time narrowing down all the wonderful options.  Halloween is such a fun holiday.  The food is fun and bright colors and there are so many fabulous craft ideas and decorations... I finally decided to make cookies. My youngest son's birthday is on Halloween and he is a total cookie monster! A favorite cookie at my house are S'more cookies (stay tuned for that post coming soon!) but he doesn't like chocolate.  Yes I know I'm probably the only Mom in the world who's kid doesn't like chocolate... What do ya do? I love him anyway, and do what I can to make it work for everyone.  Usually I just make the cookies for him omitting the chocolate, but that's not fun for Halloween, so I bought a bottle of sprinkles to add making them a lot like a Funfetti cookie too.  The little mini marshmallow bits I thought looked like little mini ghosts.  So, here's a cookie I make for my little Spook baby!  I hope you enjoy these "Spooky's" as much as he did!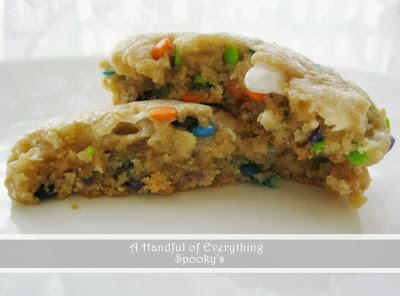 Spooky's
2 sticks of butter (1 cup)
1 cup brown sugar
1/2 cup sugar
2 eggs
2 tsp vanilla
11 graham crackers (1 1/3 cup graham cracker crumbs)
1 cup bread flour
1 2/3 cup flour
2 tsp baking powder
1 tsp kosher salt
1 (or 2) 2.5 oz bottle sprinkle decors
1 3 oz bottle vanilla jet puffed mallow bits
In a food processor or a gallon zip top bag with a rolling pin, crush the graham crackers into fine crumbs. Set aside.
In a large mixing bowl or kitchen aid add the butter, brown sugar, and granulated sugar.  Beat the butter and the sugar for 2 minutes until creamy.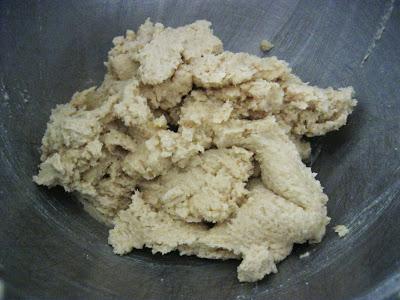 Add the eggs and vanilla, and beat an additional 2 minutes until the mixture is light and fluffy.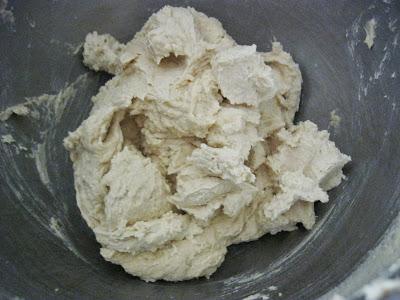 In a separate bowl combine the bread flour, all purpose flour, baking powder, salt, and graham cracker crumbs.  Stirring until mixed.  Add the dry ingredients to the creamed mixture in two additions, mixing only until all the flour is incorporated.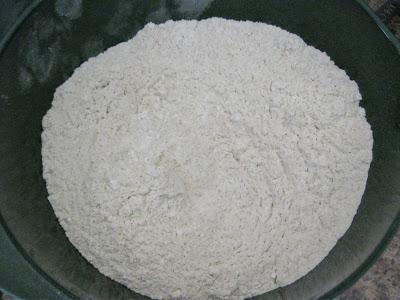 Add the mallow bits and the sprinkles and mix on the lowest speed until evenly distributed.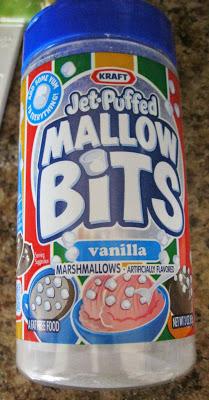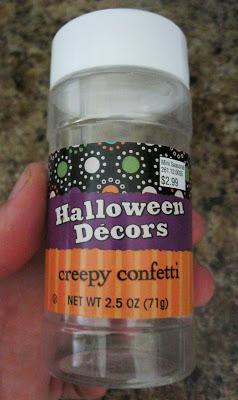 Transfer to a container with a tight fitting lid or cover the mixing bowl with plastic wrap and refrigerate 2 hrs.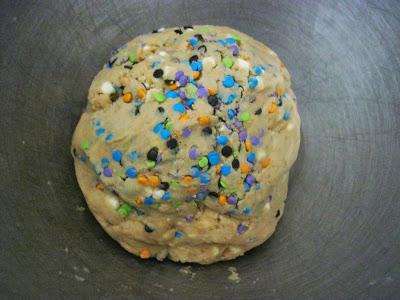 Preheat oven to 350˚ F. Line a baking sheet with parchment paper.  Scoop out dough with a medium scoop spaced about 2" apart and flatten slightly with the palm of your hand.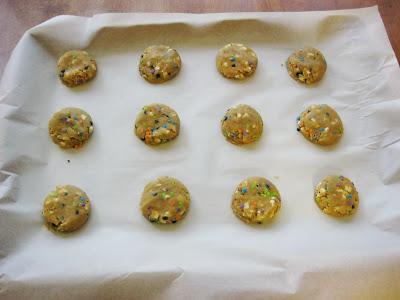 Bake for 10-12 minutes until set and browned on the bottom.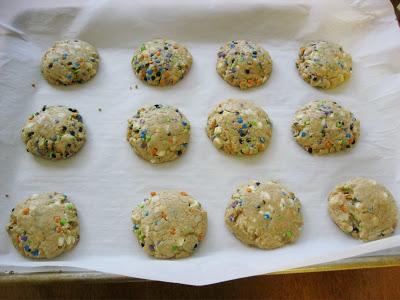 Allow the baked cookies to cool on the baking sheet for about 3 minutes before transferring to a cooling rack to cool completely.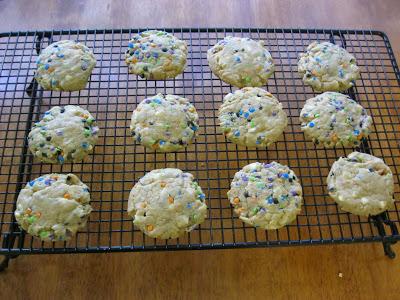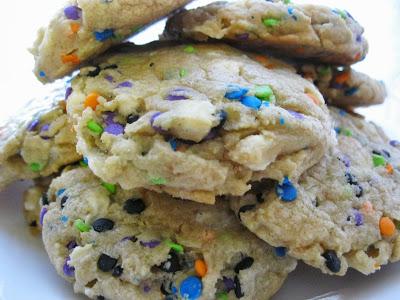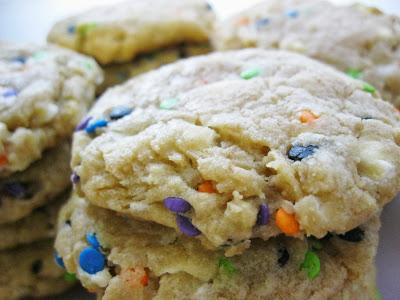 Boo! :)
All of the blogs listed below are sharing Halloween themed posts as part of this event, so click on one or all of the links below to find some great recipes, tutorials, crafts and more!