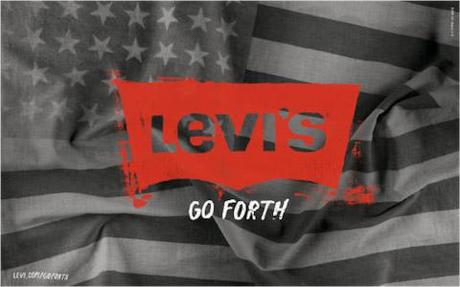 I have always been a fan of Levi's, in fact I can still remember begging my dad for a pair at a country store when I was about 8 years old.
The main reason I like Levi's is the fit they offer for their classics like the 501 and the quality which has always remained with the brand through many years of evolution from work wear to fashion brand. You know what you are getting with a pair of Levi's, they fit well, look good (usually) and they last.
This is the reason I was happy to help promote Levi's latest #GoForth campaign video below. The campaign delves into the impact a pair of jeans can have on your life. The very fact I can remember my first pair of Levi's jeans and how much more fashionable they made me feel at the time is testament to the intrinsic qualities of a pair of jeans, as they merge between smart and casual wear.
It is worth noting that in 1873, Levi Strauss and tailer Jacob Davis were actually the first people to create men's work pants out of denim. In a way they set the bar for many other American work wear brands who produce very high quality clothing today.
All words written by David Farrer at neon, post is sponsored by Levi's