I have some absolutely lovely sponsors for the month of August. However, you can only see a few of them on my sidebar because I just switched over to Passion Fruit. I'm still trying to figure it all out. However, I do have a sponsor spotlight post for you today, the lovely
hump
day, and I can't wait to share!
The Pink Growl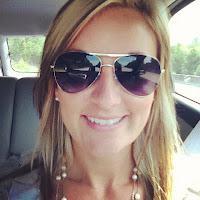 Hi y'all! I'm Nikki and I blog over at The Pink Growl. My blog explores the everyday adventures of a Southern belle wanna be. I'm a girly girl, soon-to-be cop's wifey, doggy mama, and Vol for life. If it glitters, is gold or growls then I probably love it. I keep it real on my blog talking about everything from weight issues, the urge to get married & reproduce, planning my wedding and any random crazy ideas that comes into my head. Come on over and help me figure things out, one normal girl struggle at a time!
I started my blog because I loved reading blogs. I had no idea that my little piece of the internet would develop where it is today. I am so thankful for the WONDERFUL friends that I've met through blogging. Plus, I learn everything from blogging - what makeup & hair products to try, new exercises, what's hot in fashion. I love it!Twitter Link: https://twitter.com/#!/nikkib918Pinterest: http://pinterest.com/nikkib918/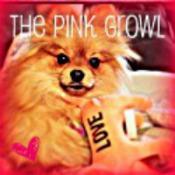 How The Gears of My Mind Turn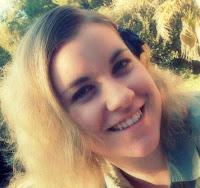 Hai Y'all!
I'm Alyse, and my blog is "How the Gears of My Mind Turn". I'm currently a junior in college at the University of South Carolina in Beaufort. And Bluffton. Mostly in Bluffton. I'm an English major (read: grammar Nazi), and I want to be an author when I graduate, or a wife and mom, whichever comes first. I love to make people laugh, and I really like to encourage people where they're at, which is what I try to do at my blog. Be a dear; mosey on over and check it out! No shoes required.
Twitter
, 
Pinterest
, 
20 Something Bloggers
, 
Tumblr
, and my book, the 
Trio

My Life My Way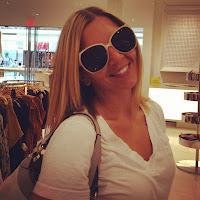 Hi friends! I'm Nikki and I blog over at My Life My Way. Daughter, Sister, Momma to 2 fur babies. Longshoreman by day group fitness instructor by night. Born and raised Jersey Girl who wants nothing but to move out west! Cupcakes, hot men, wine, makeup, shopping, shoes, clothes, bags, reality TV are all vices of mine. I speak whats on my mind which sometimes is not always a good thing but that is just who I am. I live my life to the motto of Live Laugh Love. Stop by put your feet up and stay a while! 
Why do I blog? Well that's a GREAT question. I blog for myself. I blog because I want to share my weight loss story with others and inspire them to take care of themselves. I blog because I want a record of my life. I blog because the support in the blog community is AMAZING and the support we give and get from each other is more than anyone could ask for! I blog for me. I blog because it is a way for me to sort out my feelings and thoughts and emotions. Twitter https://twitter.com/frogginainteasyPinterest http://pinterest.com/frogginainteasy/Instagram http://followgram.me/frogginainteasyBloglovin' http://www.bloglovin.com/en/blog/3757264/my-life-my-way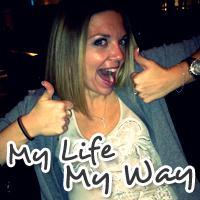 Well there you have it! Go visit these lovely ladies! Their blogs are so great and they are such wonderful people! Have a HAPPY WEDNESDAY!
P.S. I won a Shabby Apple sponsored giveaway! I'm too excited! $50? Don't mind if I do! I love Shabby Apple and I'm so ready to pick something out! If anyone has any suggestions please feel free to share! Shabby Apple has tons!