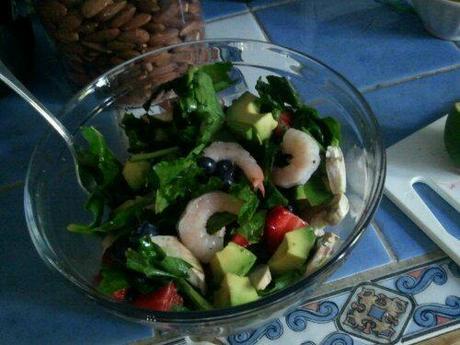 Who says breakfast has to be toast and cereal?
This salad was easy to make, beautiful to look at, and, most importantly, delicious to eat!
I had frozen cooked shrimp so I put them in a bowl of cold water to thaw while I prepared the rest of the ingredients, which were:
A bunch of fresh spinach leaves
1/2 an avocado
Some sliced strawberries
Some blueberries
Some mushrooms
Juice of 1/2 a lime
Cracked black pepper
Fresh mint, basil, & tarragon
By the time I had that all assembled in a bowl the shrimp had thawed so I drained out the water, took off their little tails, and tossed them into the salad.
So delicious.