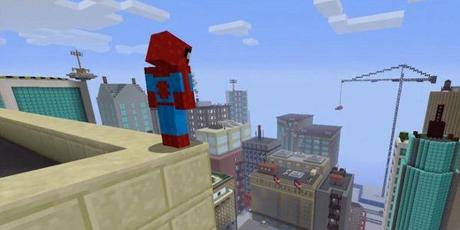 You've played as The Avengers in Minecraft, now start swinging through NYC as Spider-Man in this awesome new skin pack. It's on the Xbox 360 store right now, and is full of 35 new skins to transform your Minecraft world into the Marvel universe. Take a look at the trailer and see how many friends and foes you can name!
We spotted Spidey himself, Green Goblin, Venom, Carnage, Electro, Doc Ock, the Lizard, Rhino, and Kraven the Hunter. Alongside these amazing villains is some cool Spider suits like the bright green Stealth Suit and the gold and red Iron Spider, and even Peter Parker's crazy boss J. Jonah. Jameson! With these skins you'll be able to recreate some of the amazing Spider-Man stories from the comics.
You can download the skin pack from the Xbox 360 store for £1.99. And remember to check out our Minecraft channel to see some amazing other Minecraft skin packs, builds, and mods!