Chickpeas as a snack? Yes! Absolutely. This Spicy Chickpea Snack is crazy simple and I will fully admit to having skipped dinner and eaten half a bowl of this stuff while watching movie after a hard work day instead of popcorn.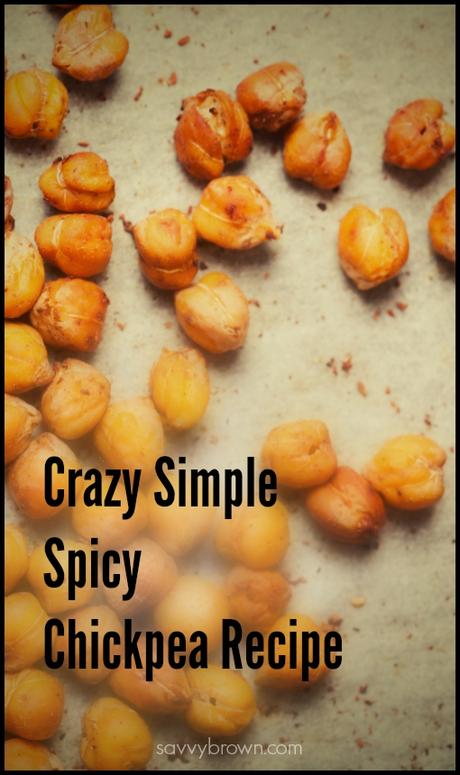 Spicy Chickpea Snack
Ingredients:
2 cups of soaked, boiled and drained chickpeas OR 1-15oz. can* drained

2 tbsps EVOO (extra virgin olive oil)

1/2 tsp salt

1/4 tsp pepper

1/4 tsp garlic powder

1/8 tsp onion pepper

1/8 tsp curry powder

1/8 tsp cayenne pepper
Directions:
Preheat oven to 400 degrees

Lay chickpeas out to dry on a plate or cotton towel (Make sure they're REALLY dry)

In a bowl, toss the chickpeas in oil, then add spices and toss again

Lay chickpeas in one layer on an un-greased cookie sheet or pan lined with parchment paper

Bake for 10-15 minutes then toss and bake another 12 minutes

Remove from oven and let cool fully before serving
*loose beans are healthier than canned ones because canned can have BPAs in the lining of the cans.