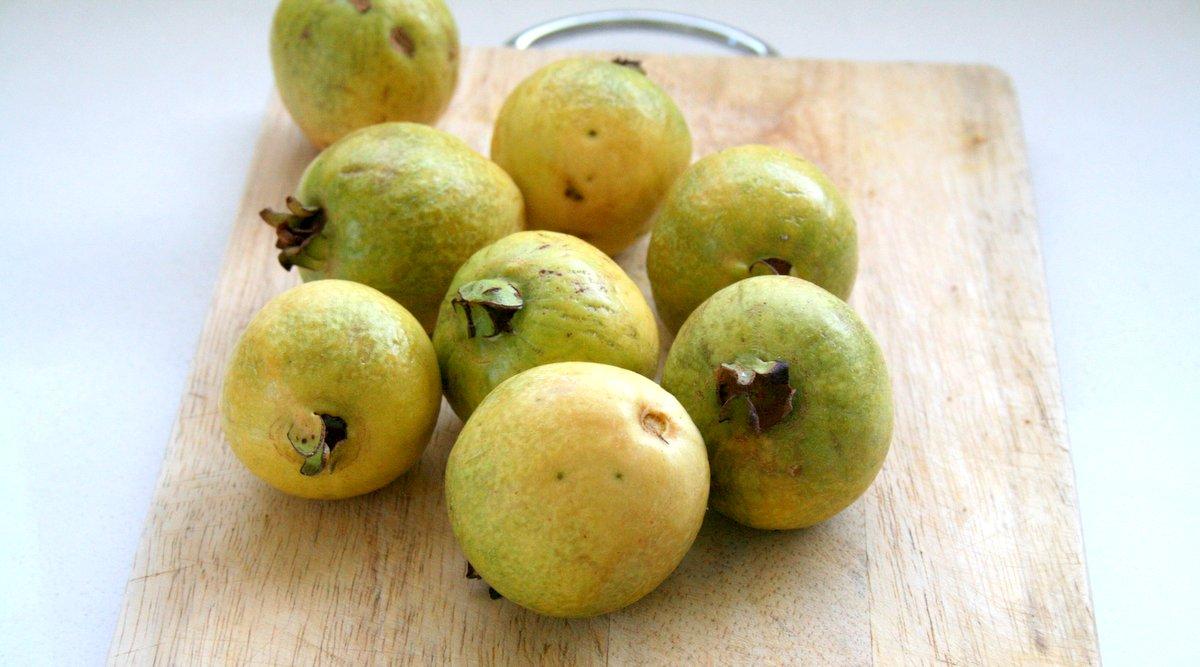 Here in Cape Town the nights are getting longer, mornings are getting chillier and we can no longer deny that winter has arrived! While I love our beautiful summers, I can't say I mind this time of year too much - it's an excuse to unpack my scarves, light a fire and enjoy some of my favorite winter dishes that warm from the inside out.


May marks the beginning of guava season at our house. The large guava tree in our back garden is a prolific producer and its fruits have been enjoyed by family and friends (not to mention renovation crews and our resident squirrels and birds) over the years. Each year I tell myself that this year I'll be prepared, that I'll pick the fruit every day and prepare an array of dishes .... but as each winter season has come and gone other things always seemed to get in the way - work deadlines, a renovation, a new baby...  Last week as the first delicious guavas fell from the tree I knew it was time to get to work!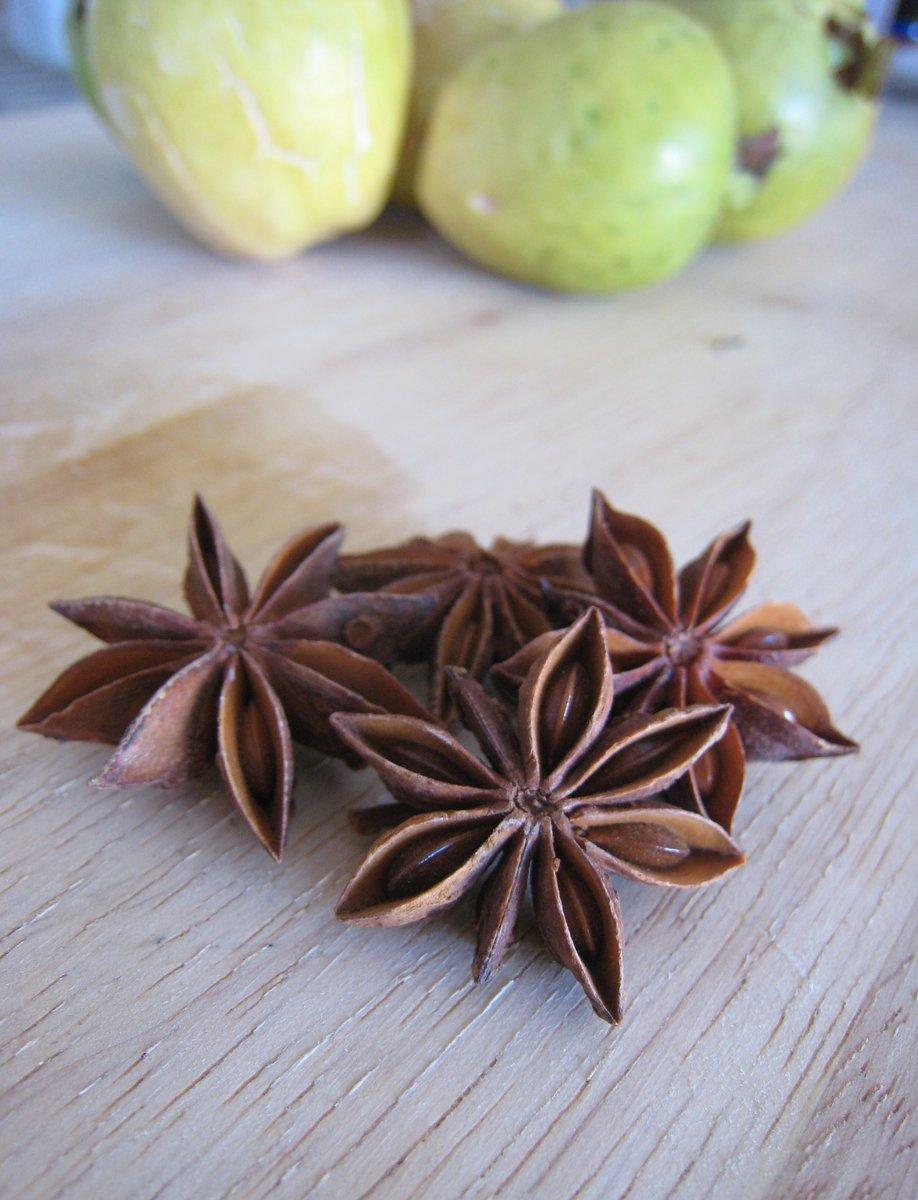 I've really enjoyed creating this recipe, it's lightly spiced with a gorgeous crunchy, golden crumble topping. I love this blend of warm spices that enhance without overpowering, and the addition of coconut which is also subtle but compliments the fruit nicely. Whatever season it is where you are, I hope you'll enjoy this too! 
_________________________
SPICED GUAVA & COCONUT CRUMBLE
Makes 1 large crumble or 4 medium sized ramekins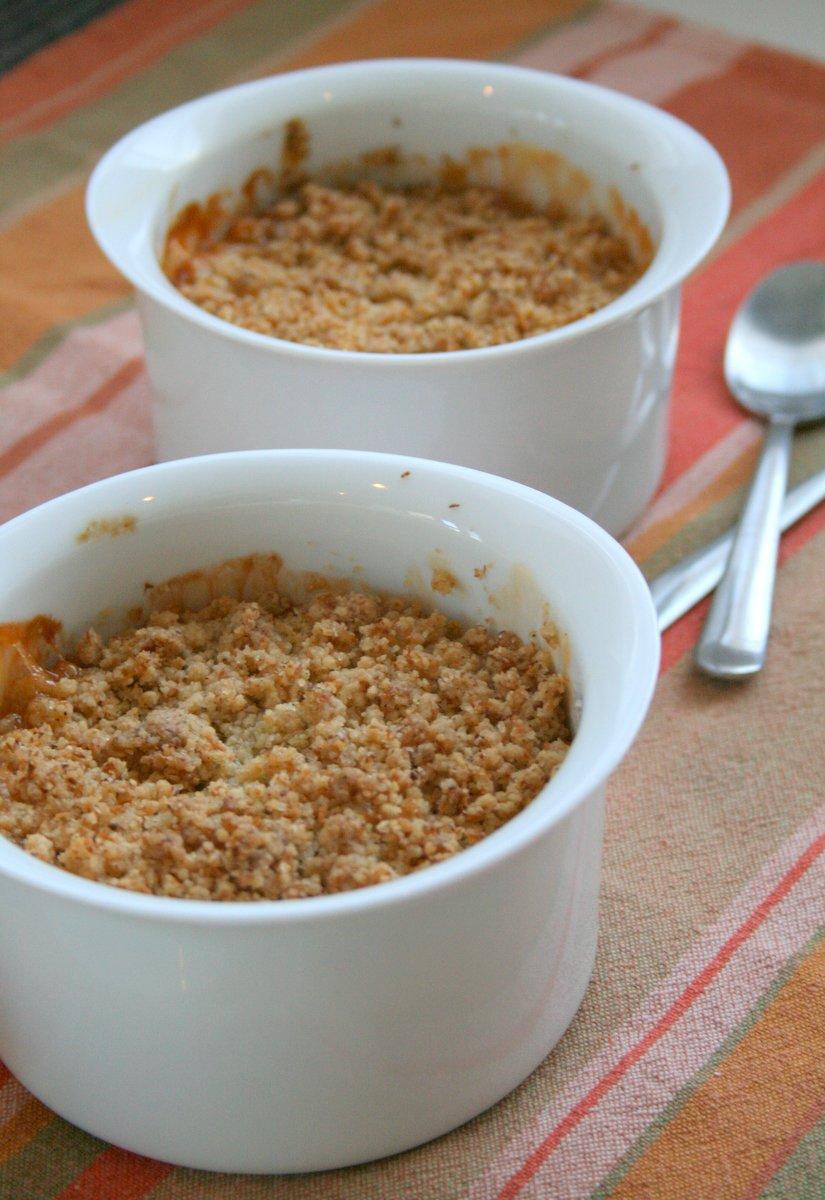 1kg guavas
80ml (1/3 cup) castor sugar
2 tablespoons water
2 star anise
8 whole cloves
Crumble:
75g cake flour
50g brown sugar
20g desiccated coconut
1/2 teaspoon ground cinnamon
1/4 teaspoon ground ginger
60g butter, cubed
Step 1.) Preheat your oven to 20
0
°C.
 Peel and quarter the guavas, removing the seeds as you go.
Step 2.) Put the castor sugar, water, star anise and whole cloves in a pot, then add the guavas. Stir gently over a medium heat to dissolve the sugar. You'll notice that the guavas will start to release some juices. Allow to boil for about 5 minutes until the liquid has reduced, then take the pot off the heat and put to one side.
Step 3.) To make the crumble place the flour, brown sugar, coconut, cinnamon and ginger in a bowl and mix. Add the butter then, using your fingertips, rub everything together until all the butter cubes have disappeared and the mixture starts to clump.
Step 4.) Grease an appropriately sized oven dish (or individual ramekins if you prefer). Remove the whole cloves and star anise from the guava pot, then tip the guavas and syrup into the dish. Sprinkle the crumble mixture over the fruit in an even layer. 

Step 5.) Bake in the oven for 30 minutes or until the crumble is golden and the syrup is bubbling up the sides of the dish. Serve warm with vanilla custard or cream.