These Spiced Chickpea Naan Nachos are a delicious Indian-flavored twist on nachos!  The 'naan-chos' are loaded with cumin-spiced chickpeas, tomatoes, shredded carrots, and topped with mozzarella cheese and cilantro.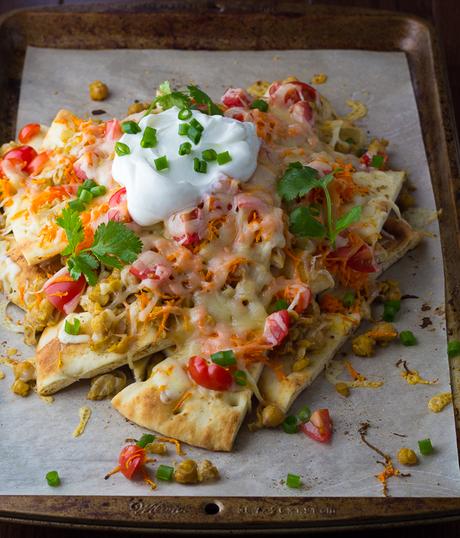 OK, I hear your footsteps as you run away from me.
Wait!  Come back!  Naan nachos…or naanchos.  They're good!!!
I know…shredded carrots, chickpeas, tomatoes…and cheese.  It's really, really good, I promise you!
So good that we may have enjoyed these for lunch.  Two days in a row.  What?  Chickpeas are healthy, right?