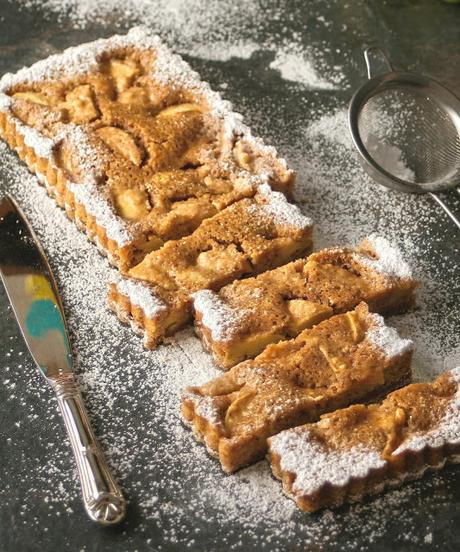 Earlier this year we had a few days away with friends in the lovely little town of Montagu. On the drive back to Cape Town my daughter wanted to see where all the apples are grown, but got more than she bargained for when we drove past orchard after orchard full of trees bursting with thousands of apples. She was absolutely delighted (and it was a beautiful drive)!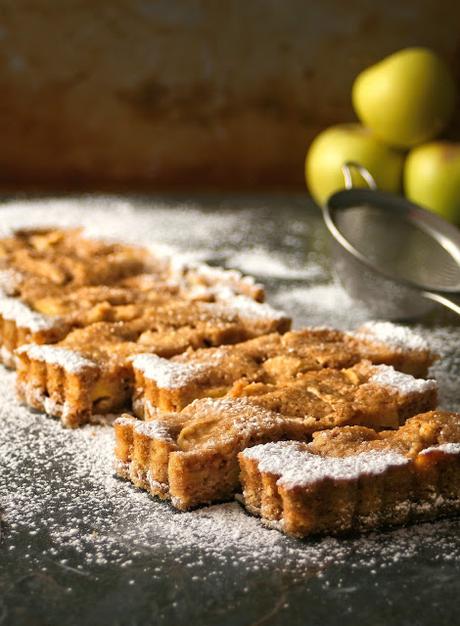 I am not quite sure how to classify today's apple bake. It is a sort of cake-tart slice. Is that a thing? I am making it a thing! Let's see - it has a thin crust at the base, a soft and cake-like centre and the flavour of apple pie. It is adapted from Bill Granger's rather clever recipe for peach and raspberry slices from the book "Every Day" and what I can say with certainty is that it is utterly scrumptious.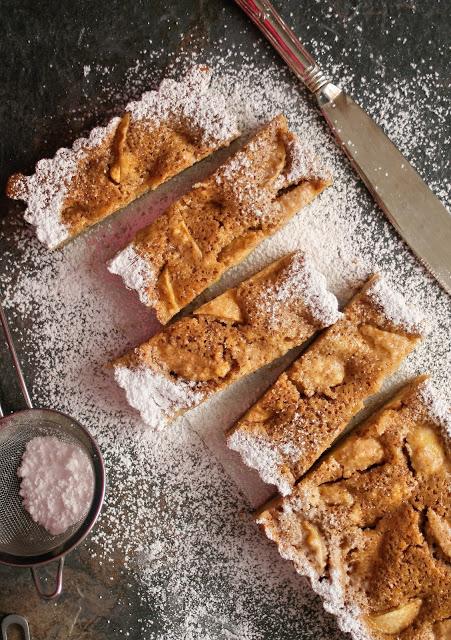 This is a lovely alternative for days when you feel like baking but are not in the mood for the usual cookies or making an entire cake (or pastry for that matter!). It is made with standard pantry ingredients too so you can whip one up whenever you need to.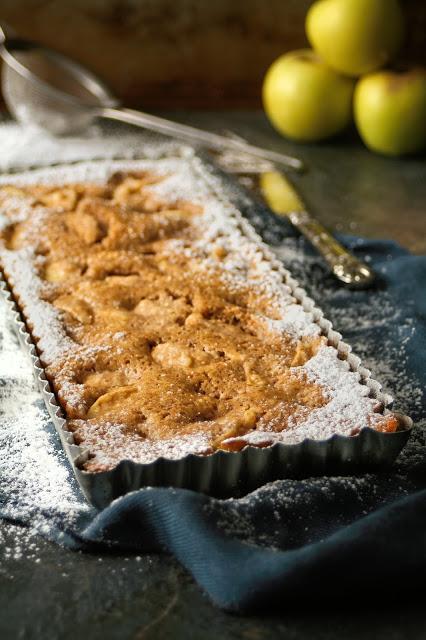 Apple slices are the perfect thing to make this chilly season, baked apple with spices seems very fitting for autumn. Enjoy cooled slices with a cup of tea or serve warm with vanilla custard as a delicious pud.
_________________________
Yields 8 slices (depending on thickness)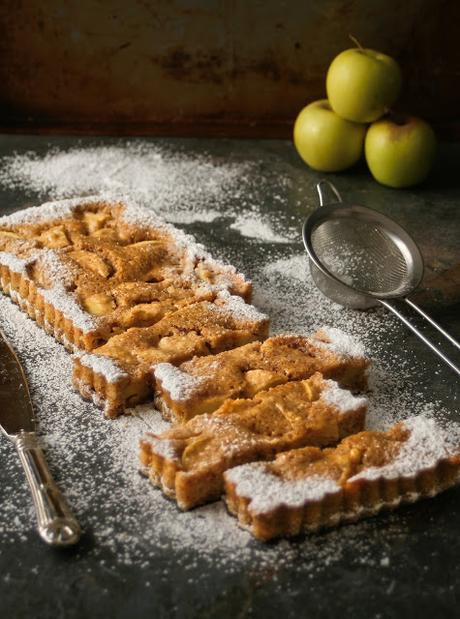 Step 1.) Preheat your oven to 180°C and grease a 35 x 12cm rectangular tart tin well.
Step 2.) Sift the flour and baking powder into a bowl. Add the butter and rub in with your fingertips until the mixture resembles breadcrumbs. Stir in the light brown sugar, castor sugar, cinnamon, cloves and ginger.
Step 3.) Press half of the mixture into the base of the tin. Arrange the apple wedges over the base.
Step 4.) Combine the remaining flour mixture with the extra baking powder, vanilla extract, egg and milk. (No need to worry about lumps.) Pour the mixture over the apple.
Step 5.) Pop the tray in the oven and bake for an hour or until the filling is cooked through. Cool, then cut into slices.