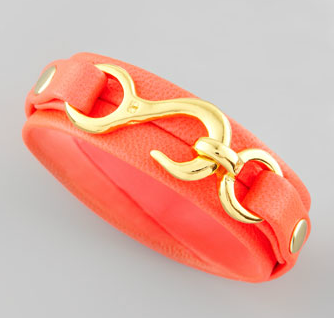 Gorjana Coral Bracelet $80
Leather bracelets are very easy to wear, women of any age can look great in them.  Especially one like this gorgeous coral Gorjana Bracelet.  I wish it came with rose gold hardware, but it is still breath-taking nonetheless.  Not willing to spend that much?  Check out this stunning version from Target.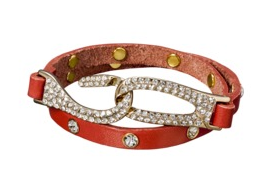 Target Coral Crystal Bracelet $16.99
It is even more perfect in person.  It looks like something Mary Kate would have on and like it cost a fortune.  Best of all, its less than $20.