Everybody's working for the weekend. It's a scientific fact. The only problem is that sometimes the lofty dreams of Friday give way to the incessant urge to wear sweatpants, binge watch the latest season of Glee, and eat an entire gallon of ice cream. Before you know it, it's Sunday evening, and you're asking yourself "what have I done with my life for the past forty-eight hours?" We've all been there (probably) I know I have. I think we ought to try something different, don't you? I can only assume you agree with me so I'll continue with what I was going to say anyway. You'll find the perfect Saturday that you're searching for in the heart of Northeast Portland on Alberta street. From dining to art to fantastic desserts, you can mix and match activities and destinations to tailor-make a day that's just right!
Immediately after arriving at Alberta Street, you are overwhelmed by the eclectic vibe that is uniquely Portland. Any and every surface, walls, trash cans, telephone poles, are fair game for an artistic makeover. It's a lovely little part of town. Saturdays on Alberta are busy with people from all over. Out-of-towners and their umbrellas, vetted Northwesterners, and college students from the various local campuses all make their way out to explore this neighborhood. No matter how many times you visit, there's always one more thing to enjoy. So, whether you're an adept frequenter, or just trying to make the most of a short weekend visit, Alberta is the place to be. Let's examine our options, shall we?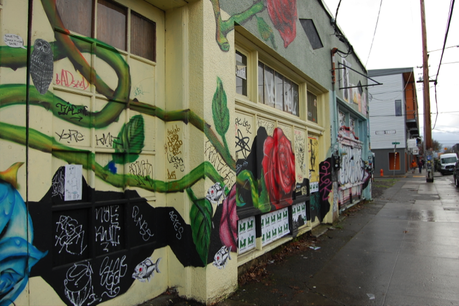 Brunch
Although it has been known for years that breakfast is the most important meal of the day, it has also been confirmed that after a long work week, everyone wants to sleep in. Considering both of these, brunch is the perfect compromise to keep all of your bases covered. For a good start however late it may be, head over to Pine State Biscuits. Rooted right here in Portland, Pine States' entire menu is crafted around its namesake. From biscuits and gravy to sandwiches of every variety, they are the perfect place for a no-nonsense approach to deliciousness.
Dress it up: Petite Provence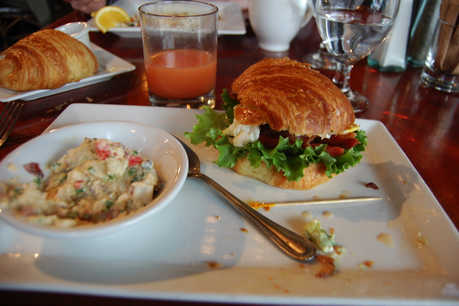 Petite Provence is the perfect place to enjoy a sit-down meal. With cozy table settings and classic lighting and decoration, the atmosphere is rivaled only by the delicious food. My recommendation is the BLT with avocado and a side of potato salad, you can't go wrong. As you can see in the photo, I was already half way through my meal before it even occurred to me to document the incredible food.
Dress it down: Little Big Burger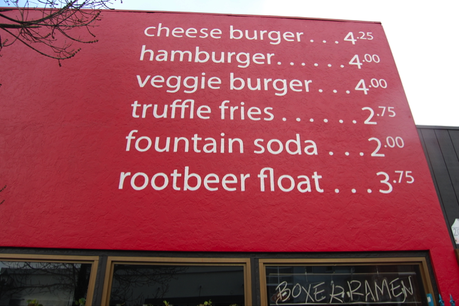 You don't get much more transparent than a menu that's plastered right on the side of the building. Walk into Little Big Burger and you'll be met by the nostalgia of something reminiscent of a 50's style diner, complete with a grill-side counter. Although it might not be the fanciest joint in town, it certainly gets the job done with a simple menu of tasty American eats.
What to do?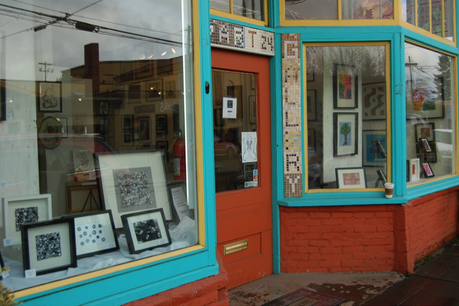 Although the whole of Alberta is a masterpiece in its right, there are plenty of crafters and artists to be discovered indoors as well. One of my favorite spots to hit is the
Alberta Street Gallery
. To be clear, I don't physically hit the gallery, I'm just trying to be cool with the lingo. Although it might not have much square footage, what it lacks in size it makes up for with a wealth of unique art. There's no pressure to buy anything, although you might find it hard not to. The gallery is overseen by knowledgeable staff who are friendly as all get out and are happy just to have visitors enjoy the amazing featured art.
Dress it up: Mimosa Studios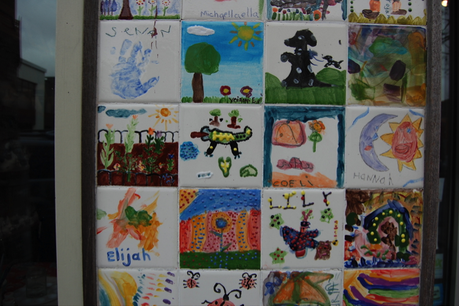 For all of those Michelangelo wannabes, Mimosa Studios is the place to be. All you have to do is pick a piece of pottery to paint to your liking. This is an activity that can truly be enjoyed by anyone of any age. Have some fun, get a little messy, and walk home with a masterpiece that you can treasure and gloat about for years to come.
Dress it down: Alberta Park
To get away from the hectic pulse of the city, check out Alberta Park. Who doesn't like some wide open space? I know what you're thinking, "what if it rains?". That's a ridiculous question, winter is upon us, it will rain, and we will survive. If we only went out on clear days, we would never get anything done. So slip on those rain boots and make sure you wear one of those dorky rain ponchos. Trust me, it's a good look for you.
Dessert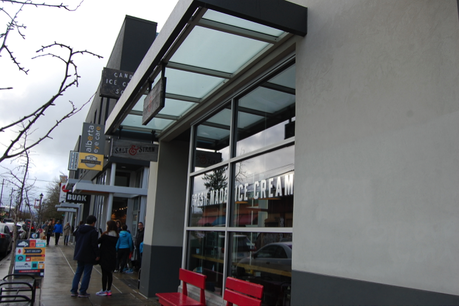 It's time to make that crucial decision: am I going to eat dessert and suffer the consequences? I'll answer that question with a question, have you ever tried cinnamon snickerdoodle ice cream? Salt and Straw specializes in gourmet ice cream flavors that are unique and, in some ways, absurd. Is it even legal to put pear and blue cheese together in an ice cream? What about Oregon black truffle? Honey and black pepper? The list gets more scandalous by the minute. Despite the shocking nature of the offerings, the free samples, and the diverse flavors that shouldn't taste as amazing as they do keep us all coming back for more.
Dress it up: Petite Provence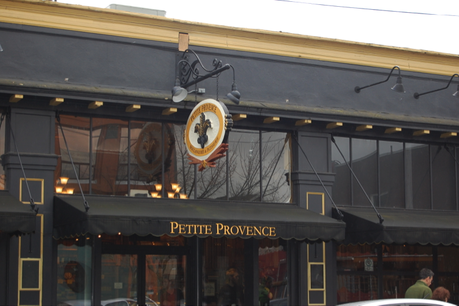 Get your pinky fingers ready for the classiest boulangerie in town: Petite Provence! Yes, I already used this spot for a brunch recommendation, but it's worth a second shout out. It's the perfect place to treat yourself to a steaming cup of tea and a pastry that will satisfy your sweet tooth. From eclairs to croissants, to a delicious variety of sipping chocolates, you will walk away feeling two times happier and two pounds heavier.
Dress it down: Tonalli's Donuts and Cream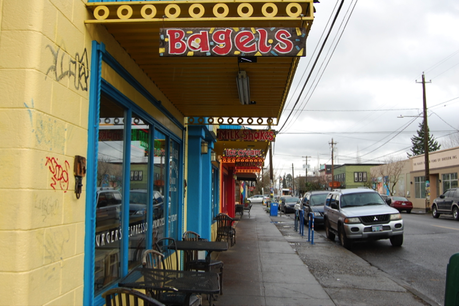 For a sweet fix, Tonalli's has you covered. If their awesome selection of donuts, including bacon maple bars, wasn't enough, their milkshakes and ice cream are sure to hit the spot.
Of course, there is not room enough in a single article to cover all of the great things about Alberta Street. With so much to experience, it's no wonder that this gem-of-a-location has become a local hotspot for such a diverse array of people from far and wide. So what are you waiting for? Just think about how much you'll have to talk about when Monday rolls around.