True Blood's  Joe Manganiello appears in the video below with Claire Wineland and discusses A DAY AT THE BEACH with Claire's Place Foundation Featuring Jeff Blair Fitness; Special Guests Joe Manganiello and Chad Lowe!  Back in January we told you about this event, but now here Joe and Claire tell you more.
The event takes place on Saturday, February 11 at 10 am to 12 noon and is noted in the calendar in our right side bar.  The location is: Ocean View Park, 2701 Barnard Way, Santa Monica, CA.
Registered participants will receive an event t-shirt and get a great workout with Jeff Blair. Kids ages 2 to 13 can participate in sporting events hosted by Lionheart Fitness Kids. Come out and join us! Make a donation, make a real difference in the lives of people living with cystic fibrosis.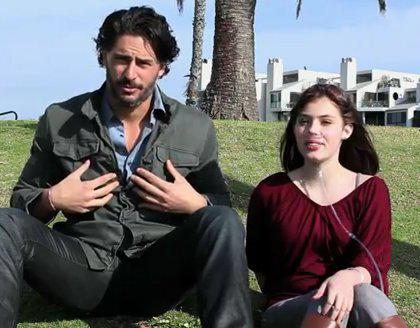 Learn even more about this event by going to: clairesfitnessfundraiser.eventbrite.com