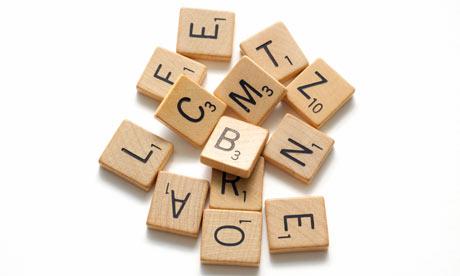 ...triple word!!!
Scrabble lovers, harken, I have glad tidings!
What we have long known to be quite evident has been solidified by researchers!
Now all others must acquiesce and submit to our superior intelligence.
It's nothing personal, it's science.  Scrabble players are smarter.
It's our mastery of anagrams and ability to recall words and definitions.
We're like walking, talking dictionary, thesaurus combos…of the humble variety.
All of you smiling up from your smartphone battles of Words With Friends right now, I appreciate the effort, but there's no word yet on whether the superior intellect applies to you too.
However, I can tell you cheaters that it most definitely does not apply to you.  No one ever got smarter by using an online Scrabble dictionary to find a triple word score.
For those keeping score at home:
Board Games:1   Smartphones: 0
Now if you'll excuse me, I have several games of Words With Friends and Scrabble to get back to.
What?  Just covering my bases, victoriously, I might add.
__________________________________________
"Confirmed: Scrabble Players are Smarter than Everyone Else": MSNBC
…bi-daily smile…
Advertisement
Eco World Content From Across The Internet.

Featured on EcoPressed
The rent is too damn high....but there are perks.