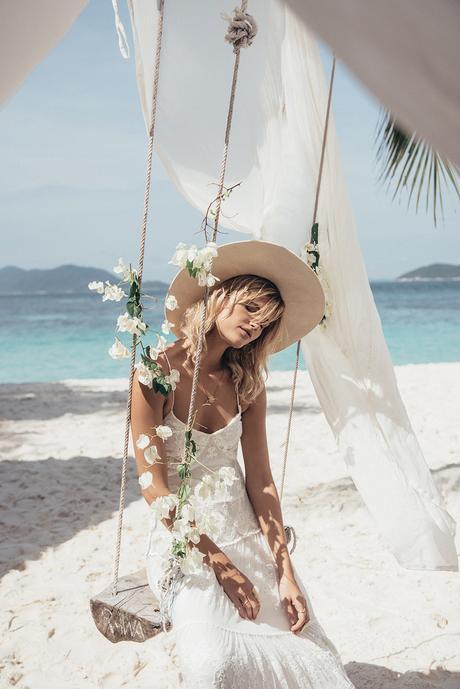 Oh my, I really don't need to say much about the latest bridal collection from Spell. I mean, look at these dresses. WOW. Bridal perfection for the free-spirited bride. Based in Bondi, Australia. I likey a lot. In fact, I love.
"We've known, in our minds eye and in our heart of hearts, who the Spell Bride was, long before these gowns were designed. We've known her since the beginning, because we are her. Spelly and I have both designed our wedding gowns. We knew we'd wear them not as a costume, nor as gift wrapping, but as a second skin, so that when our beloveds looked upon us, they'd see only us.

Over the years, we have seen so many gorgeous brides use our main collection dresses on their wedding days and each and every time we were honored and deeply touched that they chose Spell for their special day. So, we wanted to make it official... our very first bridal collection." - Elizabeth, Spell Designs
These gorgeous gowns are available for pre-order HERE.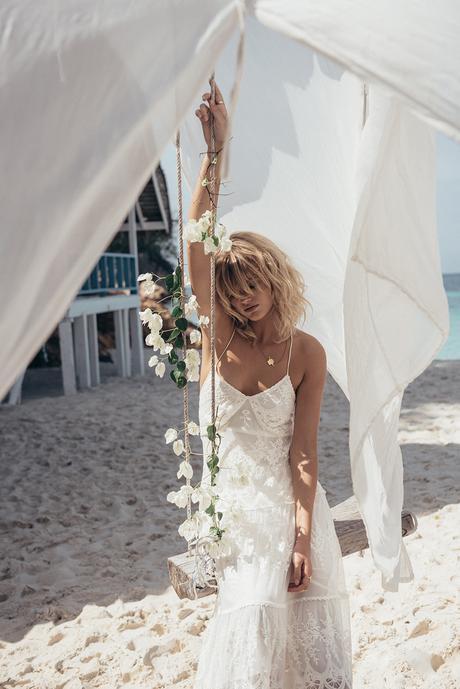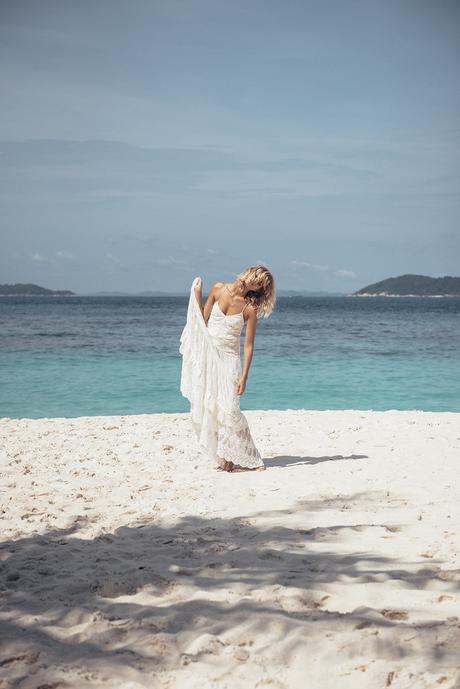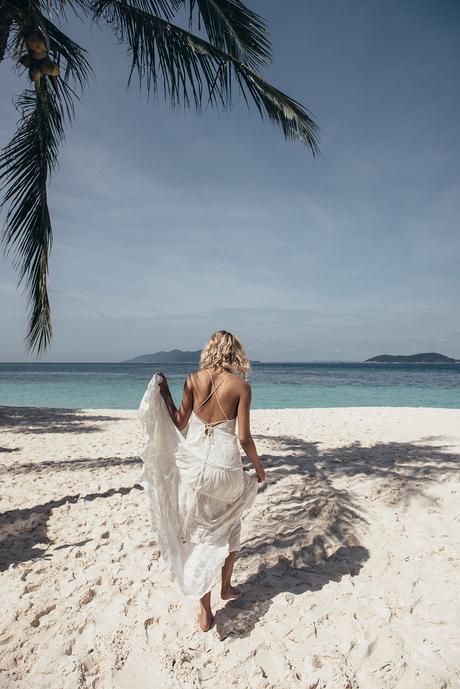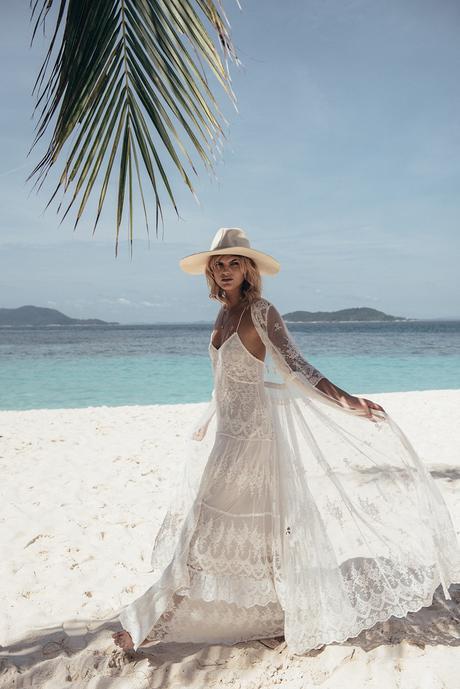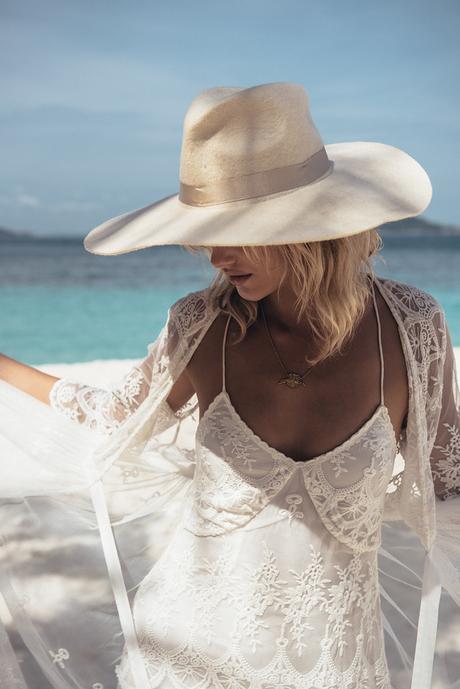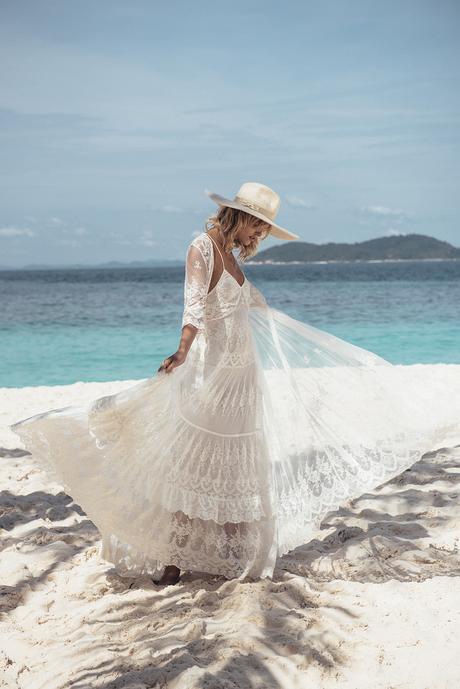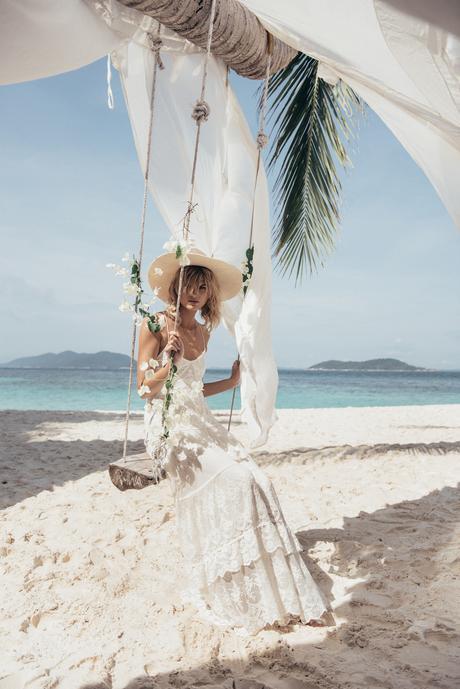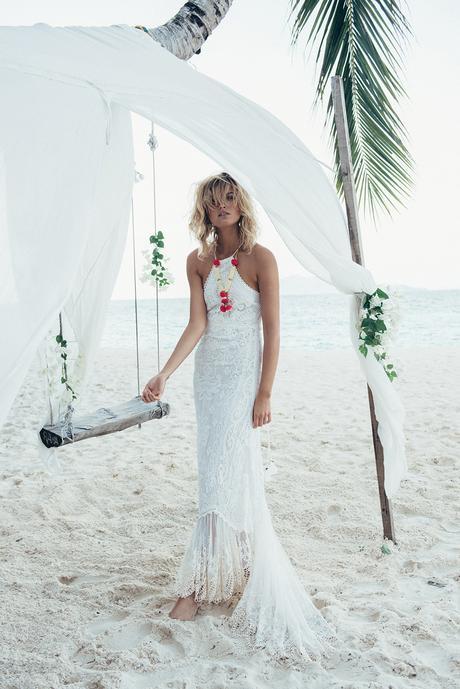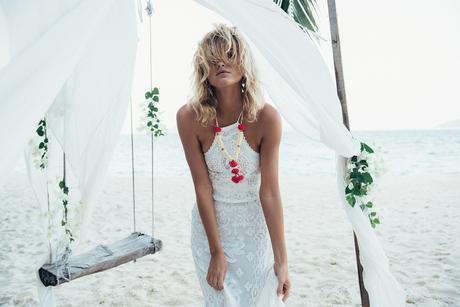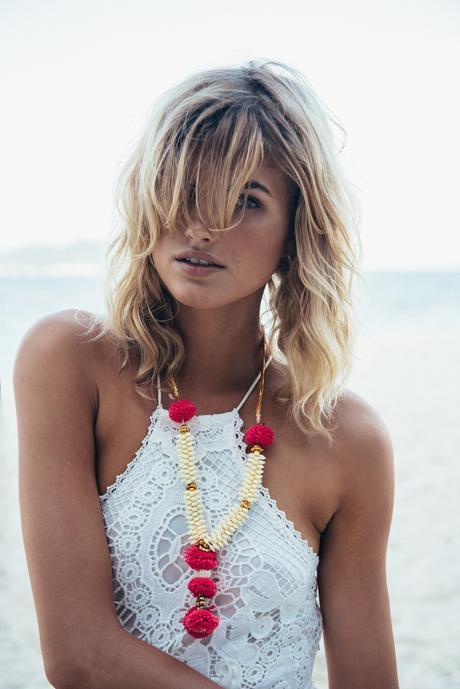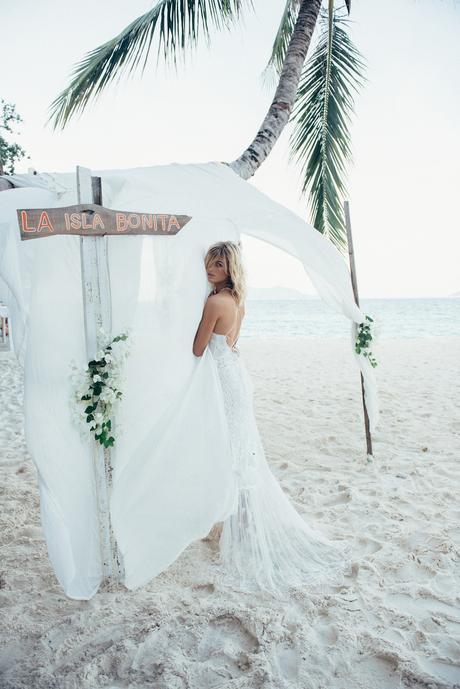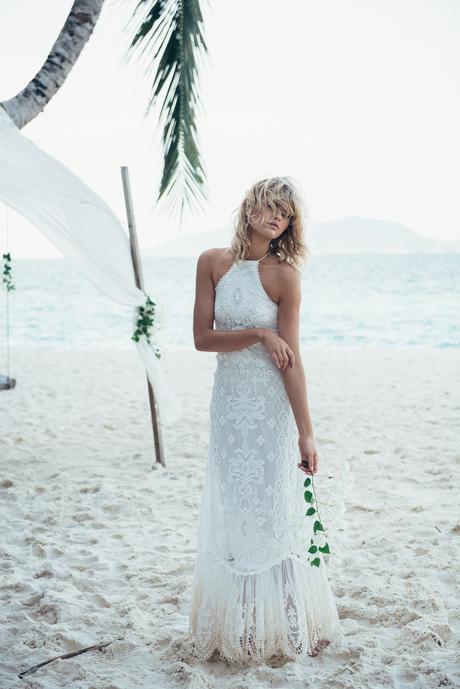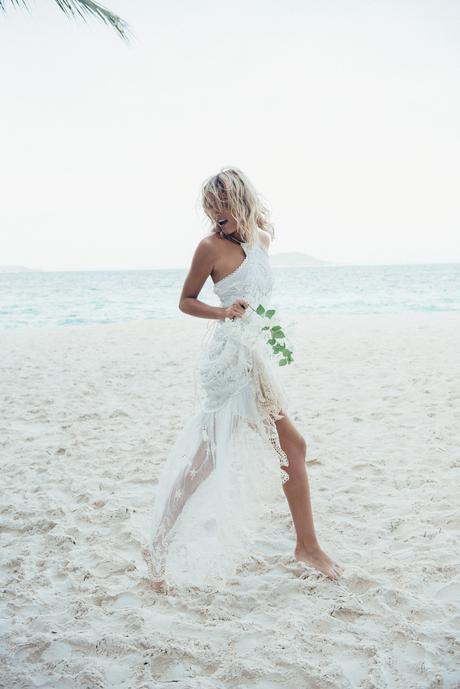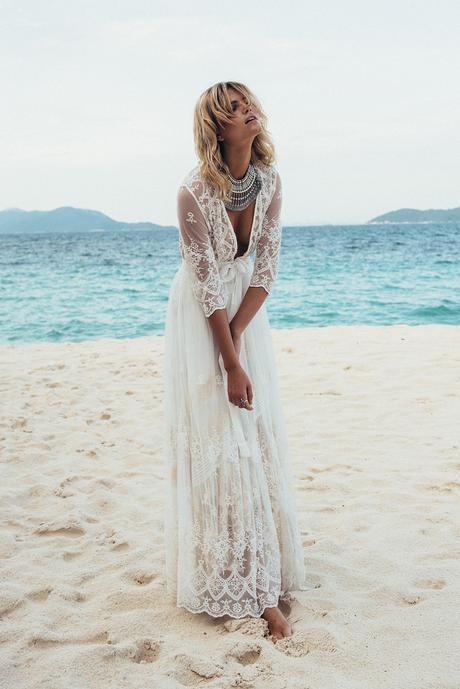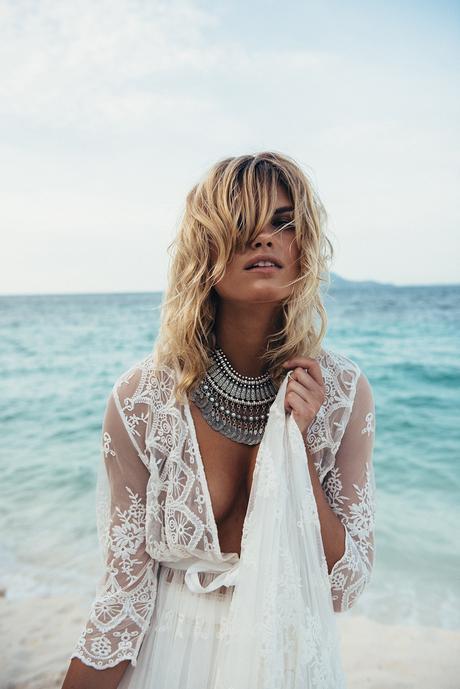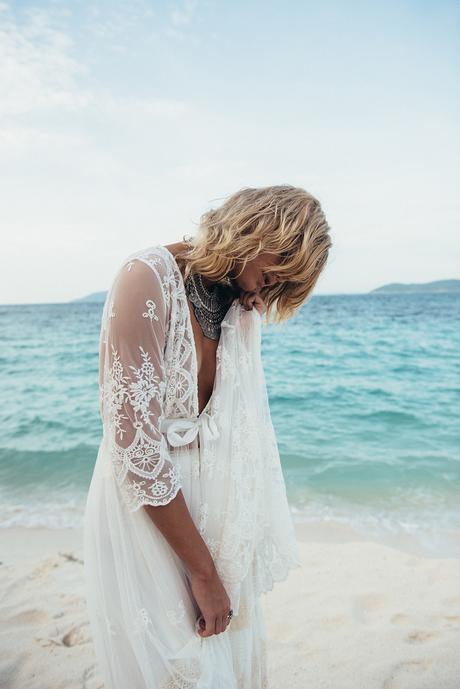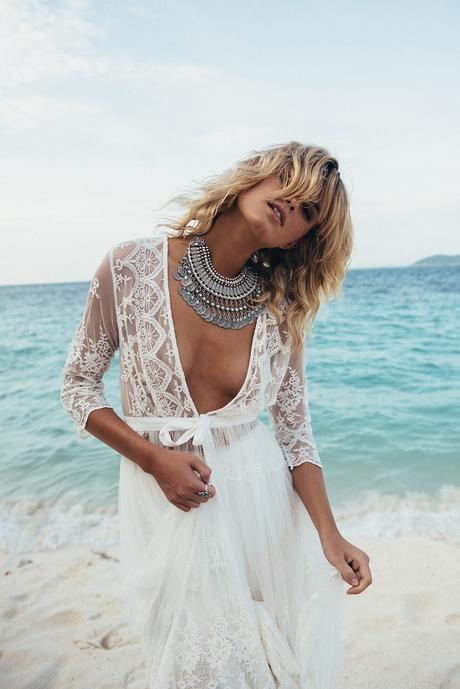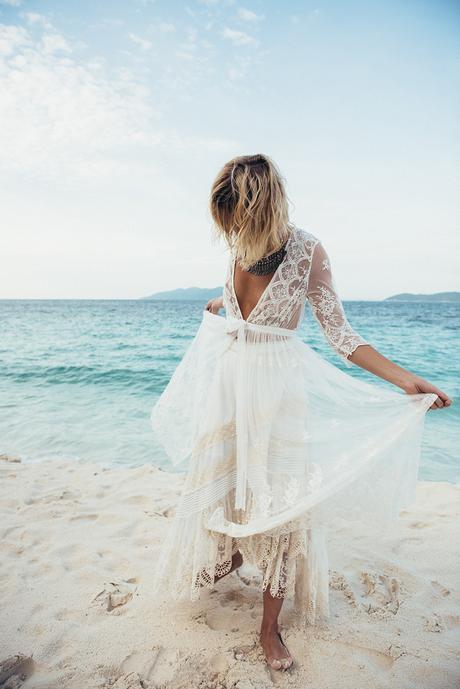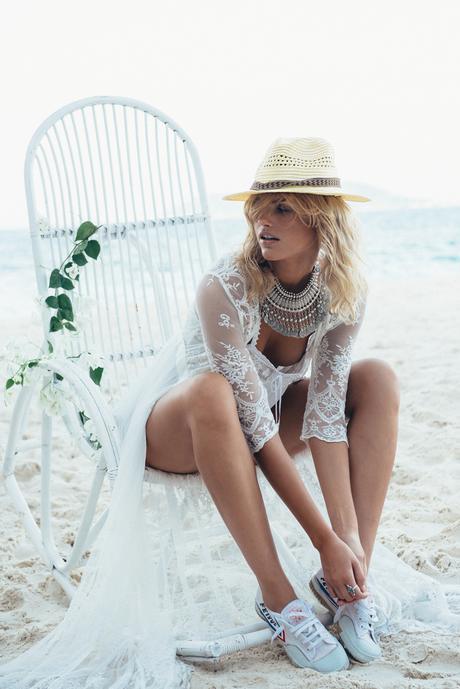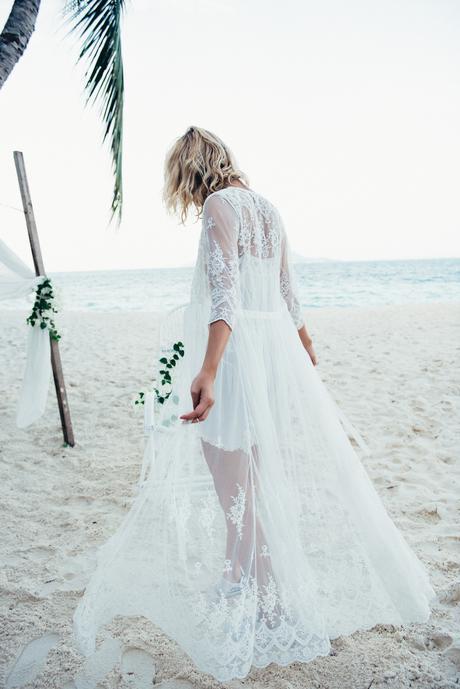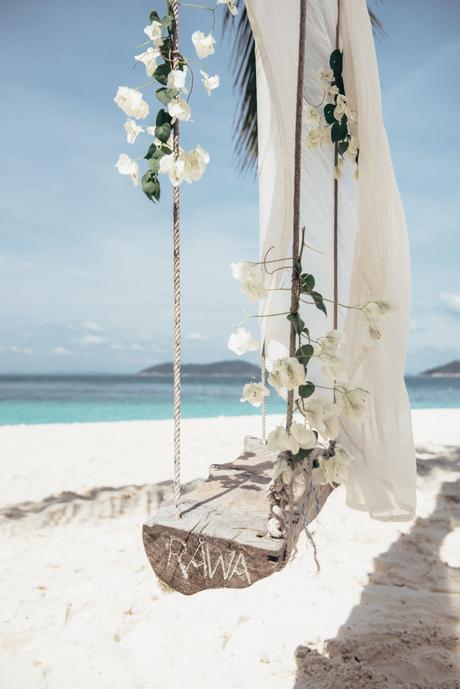 Shoot by Spell on location on Rawa Island, Malaysia.
Photography Johnny Abegg | Muse Louise Mikkelsen @ Chic. | Styling and concept Spelly | H&M Luciana Rose | Production Michaela Macdonnell | Used in styling (in order) $2 colour-pop necklace picked up on side of Road in Little India, Singapore | Peasant Girl wrap skirt (coming soon, join wait list here) | Vintage Silver Tribal necklace | Michaela's trainers and a $5 straw hat picked up from the port in Mersing | Wide brim hat Lack of Color | Spell Gold Plated Shield Necklace (coming soon).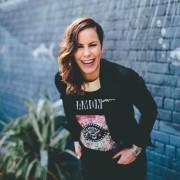 Founder and editor of P&L. Self-proclaimed shoe guru and lover of bogan chic (wtf!) Wife of a butcher, mother of 7 dogs and a cat. Bonkers.