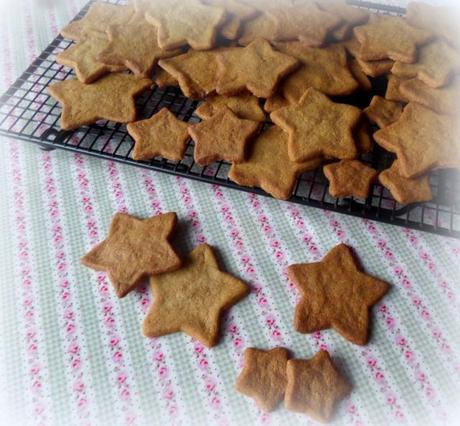 These are my favorite of all the Christmas Cookies.  Dutch Speculaas cookies, or what I grew up calling windmill cookies.   They are a type of spiced shortcrust biscuit, traditionally baked for consumption on or just before St Nicholas' feast in the Netherlands.  In recent years they have become available pretty much all year round.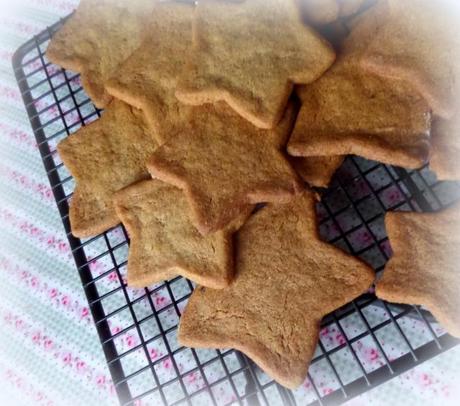 Speculoos are thin, very crunchy, slightly browned and crisp and spicy.  Traditionally they are stamped with pictures . . . which is why I called them windmill cookies growning up as the ones we bought were always shaped like windmills.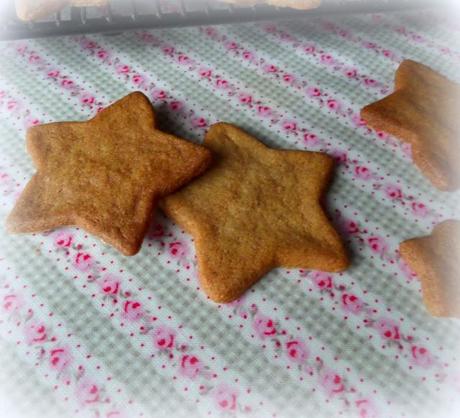 Most Christmas's I have been able to buy them at Lidl, but we don't have a Lidl in Chester, only Aldi, so the last couple of years I have been missing them.  They are actually quite dangerous to have around the house because I can eat them like potato chips . . . they are so crisp and delicious and moreish.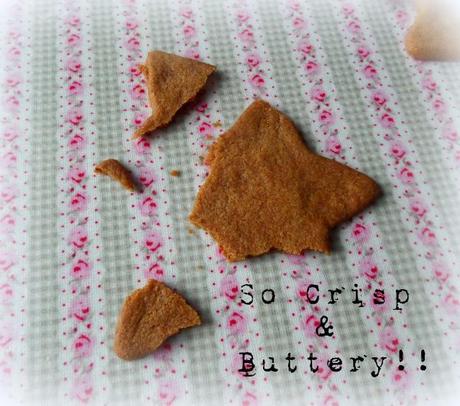 I found a recipe to make my own on Pinterest the other day.  It comes from www.saltmag.com.  They looked really good and easy to make.   I have tried other recipes through the years and always been disappointed in the results.   They have never tasted as good as my memory of the windmill cookies of my childhood.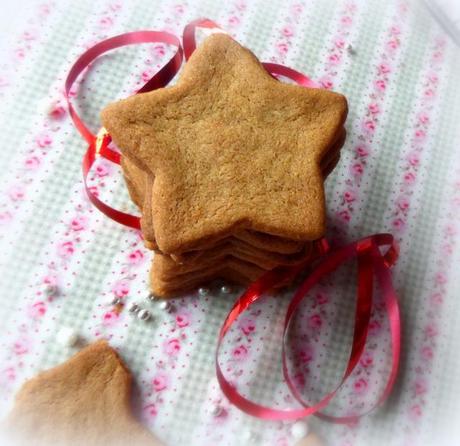 These did not disappoint.  They taste even better than the ones you can buy, and best of all . . . they are homemade and there is not a preservative or artificial ingredient included.   Everything is pure and natural . . . and delicious.   Crisp.   Buttery.   Perfectly spiced!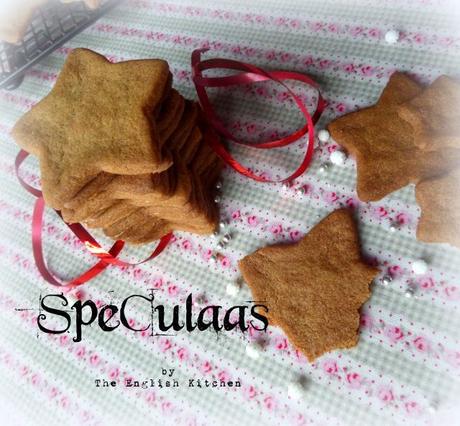 *Speculaas*Makes about 3 1/2 dozenPrintable Recipe  

This is a recipe I adapted from saltedmag.   Believe it or not these taste even better than the ones you can buy in the shops at Christmas!  They smell heavenly when they are baking.  Your house will smell like Christmas!
48g ground almonds (1/2 cup)188g plain flour (1 1/2 cups)1/2 tsp bicarbonate of soda1 1/2 tsp ground cinnamon1/2 tsp ground ginger1/4 tsp ground cardamom1/4 tsp ground nutmeg1/8 tsp ground cloves1/4 tsp fine sea salt113g unsalted butter at room temperature (1/2 cup)110g light muscovado sugar (1/2 cup)100g golden caster sugar (1/2 cup)1 large free range egg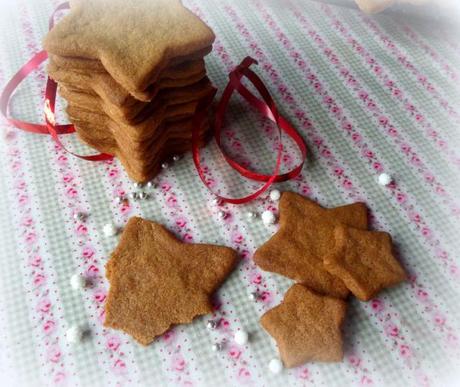 Whisk the almonds, flour, soda, salt and spices together in a bowl.   Set aside.  Cream together the butter and both sugars using an electric mixer on medium/high speed until light and fluffy.   Beat in the egg, until combines.   Beat the flour in slowly just to combine.   Shape into a round flat disc and wrap in plastic cling film.   Refrrigerate for at least one hour, but preferably overnight.
Preheat the oven to 180*C/350*F/ gas mark 4.   Line several baking sheets with baking parchment.  Roll the dough out on a lightly floured surface, using a floured rolling pin, to 1/4 inch thickness.  Cut out the cookies to your desired preference and place onto the prepared baking sheets, leaving about 1 1/2 inches between each.   Bake for 10 to 12 minutes, rotating the pans halfway through the baking time.  They should be firm and lightly golden brown around the edges. Allow to stand on the baking sheets for several minutes before scooping off to a wire rack to finish cooling completely.  Reroll scraps and repeat until all the dough is used. Store in an airtight container.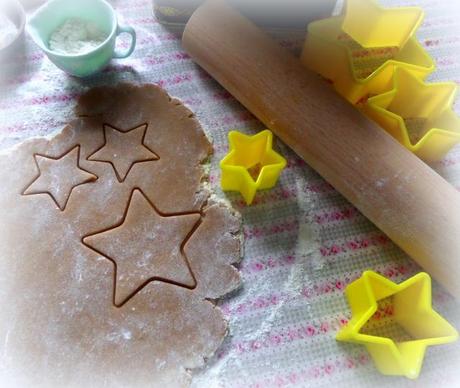 The cookie cutters I used to make these are the set of Tala  5 star cookie cutters.   There are five to the set in graduating sizes from only 1 1/2 inches to four inches in diameter.   They were easy to use and are dishwasher proof.   They also store easily, fitting snuggly together.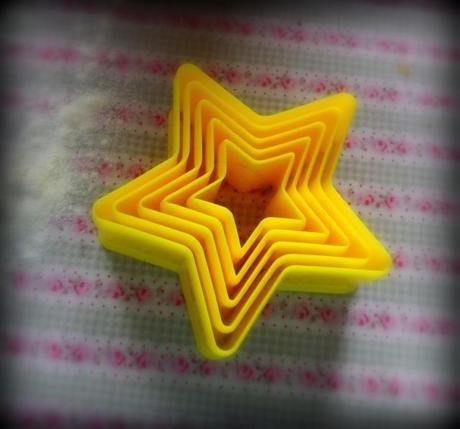 Available at all good cook shops for approximately £4.99.  I highly recommend.