Nobel Peace Prize Winner Malala Yousafzai is someone who can say that guns don't give anyone power.
On the afternoon of 9 October 2012, Malala boarded her school bus in the northwest Pakistani district of Swat. A gunman asked for Malala by name, then pointed a Colt 45 at her and fired three shots. One bullet hit the left side of Malala's forehead, traveled under her skin the length of her face and then into her shoulder.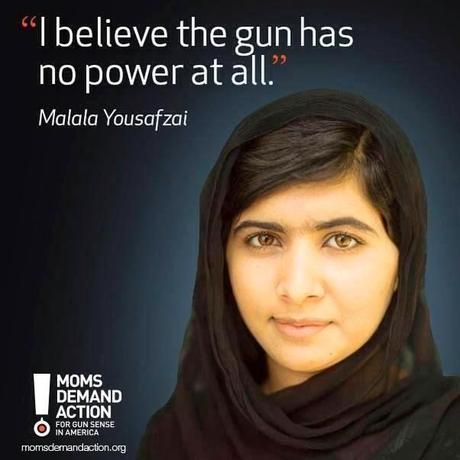 Let's toss in that Pakistan, especially where Malala is from, is awash in guns.
So, if guns give freedom: explain Pakistan!
And where is the British Genocide?
Anyway, given Pakistan's gun culture, the fact that Malala was shot, and that she is now a Nobel Peace Prize winner, I will post this special quote of the day.