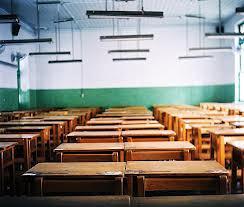 A special needs child was raped by her two classmates last year.  The 15-year-old girl was forced to perform oral sex on the two boys under their desk.  A lawsuit claimed that a third boy "hit her on the head whenever she tried to escape."  The assailants also tried to anally sodomize the special needs student.  The girl, who has an IQ below 60, was sent to a class with 13 male juvenile delinquents.
Edward Dana, executive director of the school, issued a statement about the incident, which occurred in May 2012, on the school's website:
"As soon as we learned about the allegations, we conducted an internal investigation. As a result of our investigation, the teacher was fired.  We also cooperated fully with detectives from Nassau County who advised us that no charges would be filed against the alleged assailants."
The teacher should definitely be fired.  I don't understand why this special needs child was placed in a classroom with male, juvenile delinquents.  Why was she EVER left alone with them?
And why are these rapists not being charged?
Email: [email protected]
Twitter: @adrakontaidis & @talkrealdebate