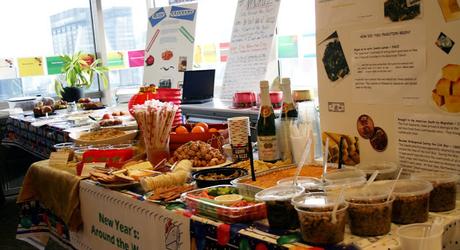 Rosh Hashanah
is a two-day celebration that begins on the first day of Tishrei, the seventh month of the ecclesiastical year.
Rosh Hashanah
marks the beginning of the new year, according to the teachings of Judaism, the traditional anniversary of the creation of Adam and Eve, the first man and woman according to the Hebrew Bible, and the inauguration of humanity's role in God's world.
[Leviticus 23:23–32]
PLUS -
interesting books to read and free printables, papercrafts, kid crafts, activities, and coloring pages.
Want more Holidays to celebrate? Click for our Index of Holiday FreebiesSocial Media:
#RoshHashanah #RoshHashana #JewishNewYear #specialdays #holidays
---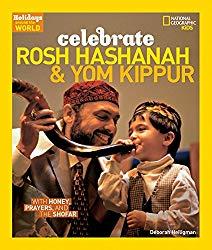 Rosh Hashana (Start)
-- The Jewish New Year, the anniversary of the creation of Adam and Eve, a day of judgment and coronation, and sounding of the shofar.
Rosh Hashanah 2019
begins at sundown on September 29th and continues through nightfall on October 1st. It is a day of prayer, a time to ask the Almighty to grant a year of peace, prosperity, and blessing. But it is also a joyous day to proclaim G‑d King of the Universe.
Read: Holidays Around the World: Celebrate Rosh Hashanah and Yom Kippur: With Honey, Prayers, and the Shofar
, by Deborah Heiligman
-- Examines how these Jewish High Holy Days are celebrated worldwide.
Rosh Hashanah
, known as the Jewish New Year, is a time for reflection and resolution. On
Yom Kippur
, also called the Day of Atonement, Jews fast, pray, and ask God's forgiveness for their sins. Deborah Heiligman's lively first-person text introduces readers to the sounding of the shofar, the holidays' greeting cards, prayers, and special foods. Rabbi Shira Stern's informative note puts the High Holy Days into wider historical and cultural context for parents and teachers.
• Rosh Hashanah Coloring and Activity Books
---