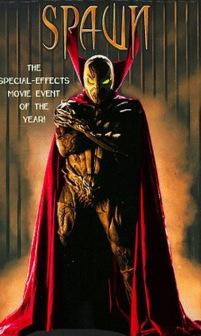 Director: Mark A.Z. Dippe
Writer: Alan B McElroy, Mark A.Z. Dippe (Screenplay) Todd McFarlane (Comic Book)
Starring: Michael Jai White, John Leguizamo, Martin Sheen, Theresa Randle, Nicol Williamson, D.B. Sweeney, Melinda Clarke, Miko Hughes
Plot: A mercenary is killed, but comes back from Hell as a reluctant soldier of the Devil.
Verdict: Basic Comic Book Film
Story: We start by seeing our assassin complete his assignment with ease while being filled with back story about what will be happening with good and bad. We then get introduced to our villains who explain what they are planning before we meet our assassin learning about the innocent people killed in his attack. After he is murdered by his boss he ends up in hell. Five years later he comes back from the dead to find the world a changed place. Our hero gets played by the evil clown where he has to get revenge against the man who killed him and lead the devils army. Spawn must now decide whether he wants to fight for good or evil.
In the 90s we seemed to have a string of cheesy poorly made comic book films that look poor compared to the new version of the comic idea. This follows the basic idea that our hero is on a mission to redeem himself. In the end it comes off very plain and never really does anything special. (5/10)
Actor Review
Michael Jai White: Al Simmons/Spawn ruthless assassin who works for Wynn but when he wants out he murdered by Wynn. He makes a deal with the devil to lead his army if he gets to see his wife again, but ends up getting caught up in a battle between good and evil. Michael gives a good performance but never gets to show anything special. (6/10)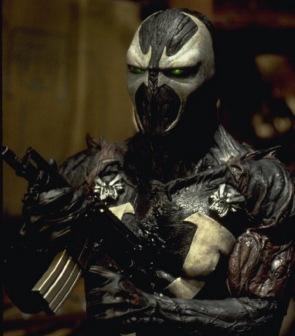 John Leguizamo: Clown/Violator evil genius who is working both sides of a battle, he wants Simmons to kill Wynn but also wants Wynn to unleash a virus to take over the world. I am a big fan of John and I can't help but wonder why he did this after hating making the Mario film. He has the best lines but never gets to use all his skills. (6/10)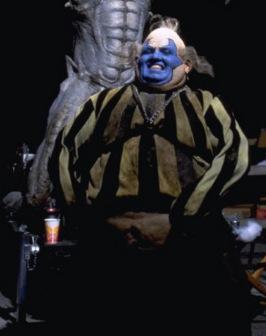 Martin Sheen: Jason Wynn criminal mastermind who plans to releases a virus that could kill millions. He kills Simmons and controls the people in power to make sure he gets what he wants. Martin gives a solid performance that is full of evil. (7/10)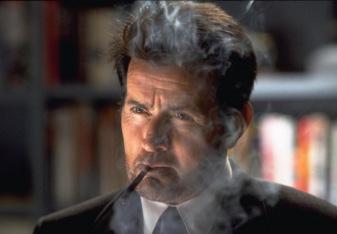 Nicol Williamson: Cogliostro man who turns up near all the attacks watching over Simmons. He senses the good in him and tries to bring him to the good side of the battle. Nicol gives a solid performance as the good in the world full of evil but ends up playing the old teacher. (6/10)
Support Cast: The support cast make things happen for our main characters be it the fellow assassin or family members.
Director Review: Mark A.Z. Dippe – Mark does a basic job directing a 90s comic book film. (5/10)
Action: The fight scenes all end up coming off very nicely. (7/10)
Settings: With a dark setting makes the film continue its dark style. (6/10)
Special Effects: The special effects have dated pretty badly since its release. (3/10)
Suggestion: This is one for people to watch late night on television no need to go out your way to see it. (Late Night TV)
Best Part: The roof top fight.
Worst Part: Poor effects.
Action Scene Of The Film: Roof top fight.
Believability: No (0/10)
Chances of Tears: No (0/10)
Chances of Sequel: Had a television sequel
Opening Credits Rating: The opening credit sequence is awful having so many flashing images you will end up with a headache before the film has started. (0/10)
Post Credits Scene: No
Oscar Chances: No
Box Office: $55 Million
Budget: $40 Million
Runtime: 1 Hour 36 Minutes
Tagline: The Evil has a new enemy. The Justice has a new Weapon. And the world has a new hero.
Overall: Poor Dark Comic Book Film
Rating