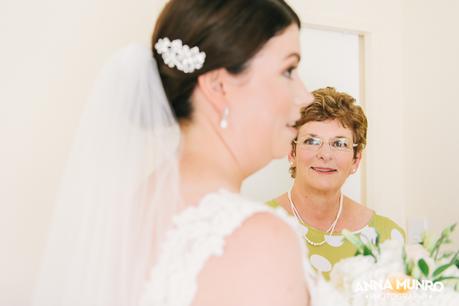 Image by Anna Munro, Written by Hannah Wiles.
It's your wedding day. The day that has taken over almost all of your waking hours since your engagement is finally here. You get to don the dress you swooned over in store and dress it up with the accessories and shoes you carefully picked out to match your colour theme. With your hair and makeup done your photos are going to be Pinterest-worthy.
But spare a thought for your mama.
She's opened her home to you and your brides-babes and is organising the family who have travelled from near and wide to share the day with you. She's prepping snacks and making cups of tea. She's telling the florist where to put your glorious blooms and carefully listening to the instructions on how to keep them fresh. She's taking note of whose buttonhole is whose. She's keeping the kids occupied and out of your hair. She's helping Nana get ready. She's putting ribbon on the car. She's giving your bridesmaid a band-aid for the blisters from her as yet unworn shoes. She's buttoning you into your dress. She's beaming a smile of pride. It's a massive day for her. Her little girl is getting married.
In between all those tasks she's quietly beavering away at in the background, she just might find time to slip away to the hair salon to get a quick blow dry and then have two minutes to do her face. Not that she's the star of the day by any means, you are. But even though she tells you not to fuss over her, and even though she thinks she doesn't need it and it's wasteful, book her in to have her makeup done.
She might not realise it but she is going to want to feel her best and at her most beautiful.
She's going to be congratulated (almost) as much as you. Without her and the experiences you've had together you wouldn't be where you are today, ready to walk up the aisle and commit to the love of your life. It's a day where she shouldn't feel overlooked and the morning, when you're getting dolled up with your ladies, that's the time to include her. In the quiet time before all of your guests sweep you away on a tide of well wishes, hugs and kisses. That's the time you can help her get beautifully made up and coiffured and then make a quiet champagne toast to the woman who brought you into this world.
For as much as a young girl dreams about her wedding day, her mother dreams about her daughter finding a true love. Your wedding day is the celebration of finding that love. And as Mother of the Bride, your mama will be front and centre cheering the two of you on.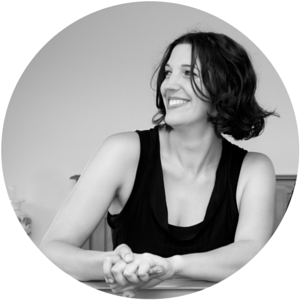 I'm Hannah Wiles, a professional Wellington makeup artist with over 10 years experience and 20,000 faces under my belt. I've travelled with Bobbi Brown's top international artists, worked on numerous Australian Fashion Week shows, managed the largest Bobbi Brown counter in Sydney, Australia, and helped countless brides feel totally exquisite on their wedding days. - www.hannahwiles.co.nz