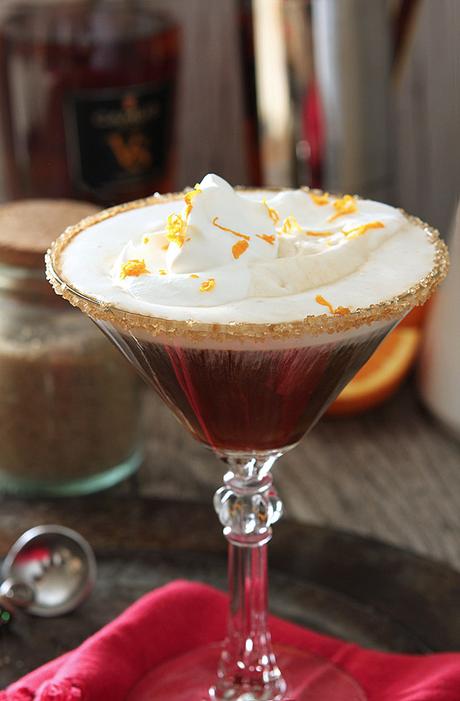 While winter seems with the first hint of snow, we know that officially it's not until December. Still, for those of us in Colorado I think of real winter as January and February. It's not about the snow but the biting cold. It doesn't help that I am a died in the wool, staunch conservationist and while my new home is pretty tight and my utility bills manageable, I continue to keep my thermostat set pretty low. I think ostensibly to 'save it for the children' but my children walk in the door and first thing out of their mouths is 'turn up the heat!' so I've failed somewhere. I'm just hoping your children appreciate my years of diligence more than mine have! So there are certainly days when the thought of making a cold cocktail just doesn't work and yesterday was one of those days. My tootsies were freezing and my hunt for something warm landed on warm coffee drinks. We're all familiar with Irish Coffee but I'm betting a visit to Spain will leave you warmed to your toes even more; I have to tell you this Spanish Coffee with Espresso really did the trick.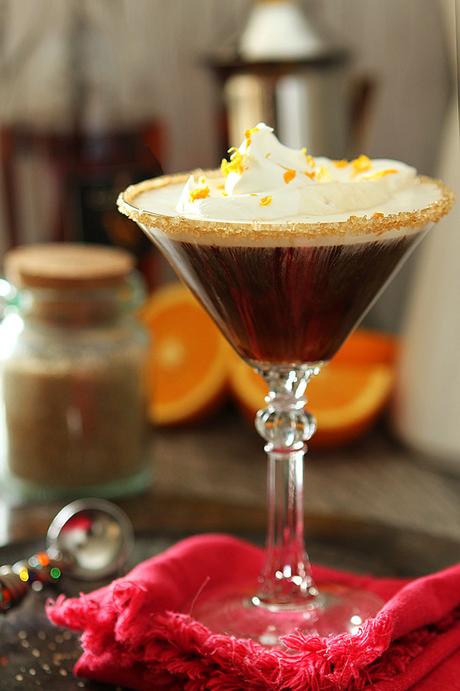 I had a Spanish Coffee cocktail not long ago when I met some friends for Happy Hour; I was in the mood for warm then too. Not true to my common practice, I forgot to beg the bartender for his recipe so I was on my own. OH MY...there are a million recipes so I've taken the general idea and done my own thing. One thing? No Kahlua...I wanted this to be different from Kahlua and coffee and Brandy did the trick. I actually used a bottle of Cognac (how on earth could I be out of brandy) and while it's not important to use the cream of the brandy crop, it sure was not bad!
I think the whole key to this cocktail is the orange. Not a drop of orange is in the drink in the form of juice or liqueur but it is nonetheless very present. The rim is rubbed with an orange slice to help coat it with raw brown sugar and that zest on the top is so fragrant that it is part of the experience with every sip.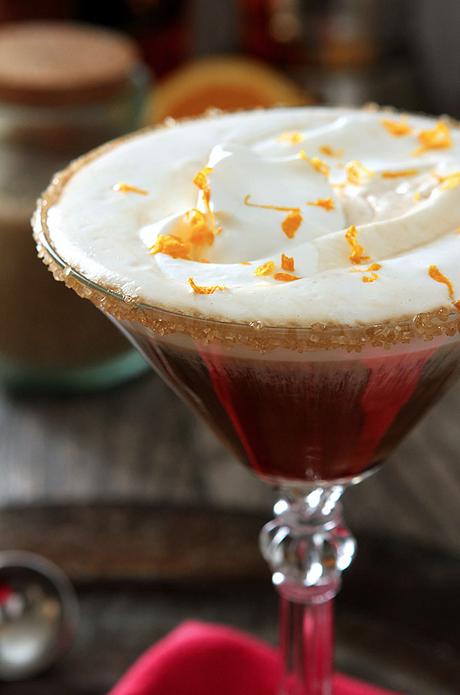 If you don't have raw sugar, you can substitute plain brown sugar but try to find the raw product. I us it every day in my morning coffee and that bit of molasses adds a richness I just love. It's in the sugar aisle of most grocery stores so no longer a difficult to find exotic ingredient either. Part of why I like using it for rims is the mouthfeel; it adds a nice crunchy sugary element that just makes it more fun to drink. Wait...how could that be?
I made this yesterday to test it but had to make it again today to get photos. Poor me. I'm sipping while I write; so please forgive any typos in advance OK? Cheers!

Spanish Coffee with Espresso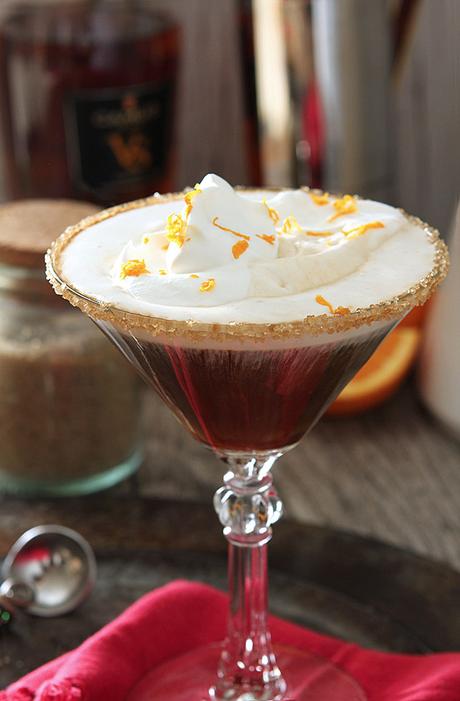 For the Rim:
Raw brown sugar (I used Sugar in the Raw)
1 orange, cut into sections
2 oz. espresso coffee
1 oz. regular coffee
1 tsp raw brown sugar
1½ oz. Brandy
Heavy whipping cream
Grated Orange Zest
Rub a section of orange around the rim of a martini glass and dip the wet rim into the raw brown sugar crystals.
Warm the espresso, regular coffee, raw brown sugar and brandy until just steaming but not boiling. Pour into the martini glass and top with a big dollop of whipped cream.
Garnish with the grated orange zest.