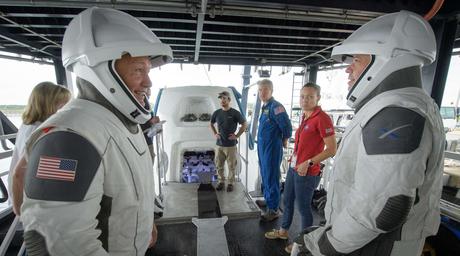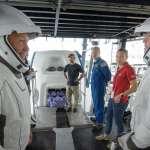 Robert Behnken and Douglas Hurley, the two-man crew of the Crew Dragon "Endeavour" spacecraft by SpaceX, have successfully returned to Earth after spending a little over two months (63 days) docked at the International Space Station. Their safe landing marks the first successful return of a commercial spacecraft. Despite some concerns about Tropical Storm Isaias disrupting the splashdown, the two astronauts made a clean landing off the coast of Pensacola, FL after departing the ISS at 4:35 p.m. on Saturday, August 1st.
Yesterday's landing was also the first U.S. spacecraft water landing in 45 years.
The Launch
Back in May, the world watched a historical event as the Falcon 9 rocket, which was constructed by SpaceX, launched two astronauts aboard the Crew Dragon spacecraft into orbit. This mission, now successfully completed, will usher in a new era in space exploration in which NASA will partner with commercial companies to design, build, and pilot spacecraft.
The spaceflight, and subsequent docking at the International Space Station, took place at the NASA Kennedy Space Center in Florida. Both astronauts are experienced space-travelers with multiple missions under their belts — and have now added one more success to their resumes.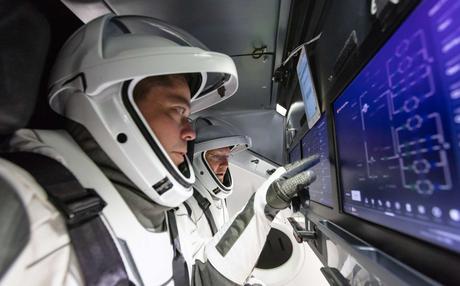 Photo Credit: SpaceX
The Mission
Bob and Doug received a warm welcome when they arrived at the International Space Station and since then they have been getting a lot done. Most of their days aboard the ISS were spent conducting scientific research and experiments, and of course, keeping all of us back on Earth updated on their progress via social media.
Some of their work on the mission included documenting their perspective of Earth from space as part of the Crew Earth Observations study, AKA the CEO study.
They also worked on projects whose names are complicated-sounding acronyms, including Advanced Colloid Experiments (ACE) and the Bigelow Expandable Activity Module (BEAM). While you probably have to be an astronaut to fully understand these experiments, if you're feeling ambitious, you can read more in-depth about the work carried out by Bob and Doug here.
The Splashdown
The procedure for the splashdown was extremely detailed and highly-controlled, as you might expect when two lives and a very expensive mission are at stake.
They began by undocking from the ISS. When the Crew Dragon got close enough to the splashdown site, 18,000 feet in altitude, the two astronauts exited the vessel via parachutes and landed in the ocean.
They were then picked up by a retrieval vehicle called the GO Navigator and taken to a ship and given an initial health assessment. Next, they were helicoptered to shore where they met a NASA plane, which would take them to Houston to a NASA medical facility for observation.
Up Next
A four astronaut mission, also in a Crew Dragon spacecraft from SpaceX, is scheduled for mid-September 2020. They will travel to the International Space Station and spend six months there.
Featured Image Credit: SpaceX