Check out the original post Spa Hacks to help you relax (by Cassie) on
Living on your own has its advantages – including the ability to truly discover who you are and what you need without any distraction.  As much as it was difficult to live apart from the Luv Luv for the last 3 1/2 years (approx.), I think I needed it because I have figured out what I need from life to be happy, healthy and the best I can be.  One of those things is me-time and relax time – and that very often means spa time…..unfortunately, spas are expensive and when you're on a tight budget, like I am, you can't afford to do spa days or weekends every time you feel as if you need to step back from life!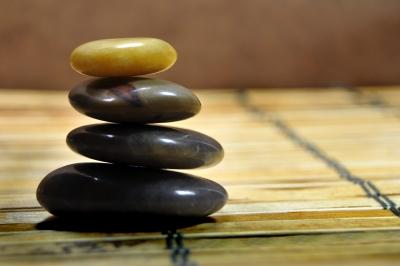 Image from Freedigitalphotos.net
I still struggle to balance work (career and at home) and relax time, though, and every once in a while, I have to consciously force myself to stop thinking about deadlines and work and to just chill….and this is something that not many people do – chill that is.  Can you truly say you know how to relax and that you do it enough?  Well, since moving to Britain, I can't afford to go to the spa or get reflexology massages etc. as often as I would like to – so I've been trying to figure out how to do a lot of these things at home.  Let's just say I won't be doing my own pedicures anytime soon *ouch*, but there are other things that I can do myself (without risk of bleeding) – and Cassie, a new contributor to my blog, tells us how with her awesome Spa Hacks infographic and tips.  If you need some relax time and want to learn some strategies to do so at home, read on baby!
***************************************************************************************
Spa Hacks to Pamper Your Body and Mind
Sometimes you need to indulge in a bit of pampering and prop a 'do not disturb' sign on your bathroom door. It's a great way to rejuvenate your tired body and mind after a busy day. Try these DIY spa tricks to create a luxurious spa experience right at home.

Soothing Scrubs to help you Relax
Face and body scrubs are instantly relaxing. When they contain pampering ingredients, their luxuriousness goes up a notch. For a rejuvenating face and body scrub, try the following recipe.
You'll need:
1 bowl
1 tablespoon of honey
1 tablespoon of olive oil
1/2 a cup fresh lemon juice
1/2 cup of sugar
Mix the olive oil and lemon juice in the bowl and then add in the honey. Stir it well until it's thick, then add the sugar. When applying it to your face and body, rub it in gently for a few minutes then rinse it off. While the lemon evens your skin tone and the sugar gets rid of dead skin cells, the honey and olive oil give your skin a boost of silkiness.
Healing DIY Face Masks
You can get rid of various skin afflictions with a DIY face mask. All these recipes require you to sit with the face masks on for about 20 minutes so use the time to relax with a good book or TV series.
Zap dryness with bananas! Mash a ripe banana and apply it to your face, then after the 20 minutes are up wash it off. Bananas soften your skin, getting rid of any flakiness, and provide an instant glow.
Ban the blemishes. Yogurt is great for skin because it tightens your pores and cleans your skin, so it can help you ward off breakouts. Simply take plain yogurt and apply it to your face.
Boost your skin's defence against wrinkles by mixing one tablespoon of honey and half a ripe avocado. Since both ingredients are highly moisturizing, they keep skin smooth, making lines less visible.
Bathtime TLC
Is anything more soothing than sinking into a hot tub? Increase the spa quality of your bath with simple tricks.
Warm up your body lotion on top of your radiator while you're in the bath. When you towel off, you'll have a lovely warm lotion to pamper your skin.
Install a handy bath tray where you can perch your favorite novel to catch up on reading. But leave the devices out of the bathroom because this is relaxation time!
Light a few soy candles in the bathroom to create a warm, soothing atmosphere. Soy is better than regular paraffin candles as they last much longer and aren't carcinogenic.
Make fantastic bath bombs. These fizz in your water and create a blissful bath experience with healthy ingredients to nourish your skin.You'll need:
5 drops of your favorite essential oils (rose and lavender are great)
1/2 a cup of citric acid
1 and a 1/2 cups of bicarbonate of soda
rose petals
dried chamomile flowers
2 tablespoons of your favorite oil (such as coconut or almond)
Grease moulds (in which you'll place your mixture so the bath bombs will become solid discs)
Mix together the bicarb and citric acid in a bowl. Then, put half of a cup of this mixture into another bowl. Sprinkle the dried chamomile and petals into this second bowl. Mix in all the oils, then add the mixture to your other dry ingredients (in the first bowl). Take the mixture with your hands and place it into the moulds. Let the bath balls sit in their moulds for 48 hours so they dry out. Then they're ready to be used!
Perfect Mani and Pedi
(BB NOTE: I know I said I wouldn't do this myself because 1) I cut myself whenever I try and 2) I don't bend that way… these are some really awesome tips!)
Doing your nails is an instant pick-me-up, especially if you choose sparkly or bright nail polish. Here are some nail hacks to add a salon-professional touch to your DIY mani/pedi.
Clean your nails with white distilled vinegar before applying nail polish. This helps the nail polish bind to your nails, giving you a longer-lasting manicure.
Remove nail stains by brushing them with toothpaste!
Make a nail polish remover jar by taking a sponge, dousing it with nail polish remover, then storing it in a small jar. When you want to remove your nail polish, dip one nail at a time into the sponge, wiggle it around and watch your nail polish come off easily.
Always use a base coat and a top coat. These help to increase your nails' defence against scuffs and chips.
Enjoy a relaxing, pampering spa experience at home while treating your skin to beautifying DIY treatments. You'll look and feel good as new!
***************************************************************************************
Hope you enjoyed Cassie's tips guys!  Make yourself take a breather and relax – and let me know how it goes!
- ...just trying to navigate through this obstacle course called life...