Take an armchair trek to Louisiana, Kentucky, Mississippi, and more through our slideshow of houses that showcase the best of southern living.
For more regional architecture guides, click through Modern Houses in America's Rust Belt, Best Western: Our Favorite Modern Homes in Texas, and Modern in the City of Roses.
Slideshow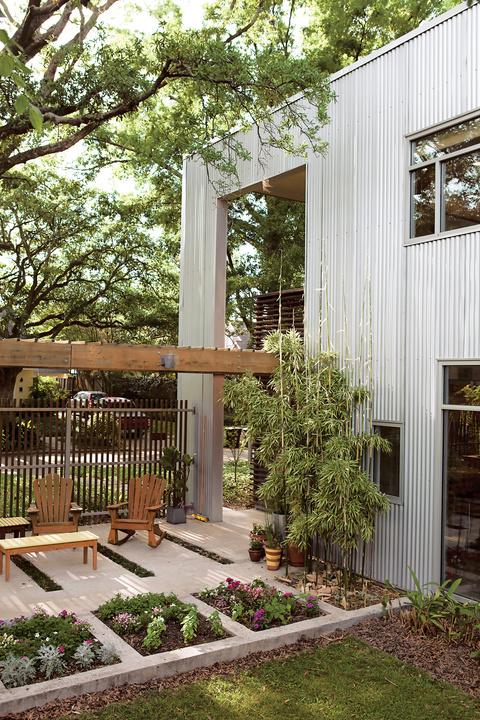 A change of Baton Rouge, Louisiana, neighborhood for Rick and Susan Moreland meant a chance to create a thoroughly modern house that owes its sleek, sustainable form to its vernacular roots. Though much of the outdoor life of the house is within the confines of the yard, the design has a porousness that allows a perpetual, if mediated, interaction with the neighbors and the street. Photo by: João Canziani.