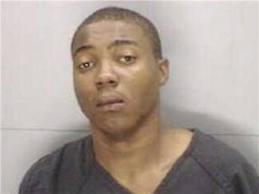 The Sacramento Bee reports
Twenty-three-year-old Terrell Lamont Bethel is charged with seven counts of attempted murder, possession of a weapon during a violent crime, firing a gun into an occupied place, possession of drugs and failure to stop for police.
Twenty-year-old Steve McCoy of Elgin was killed in the Sept. 15 shooting and two other people were injured. 
Police say Bethel was part of a group that became involved in an argument at the restaurant and several people drew guns. Police spokeswoman Jennifer Timmons says investigators do not think Bethel fired the shot that killed McCoy.
Officers are looking for a second suspect.
Read more here: http://www.sacbee.com/2012/09/25/4851959/man-arrested-in-columbia-restaurant.html#storylink=cpy When I read the story I thought I'd focus on the absence of a "felon in possession of a firearm" charge and point out that these guys in the restaurant who all drew their guns and had a shootout over an argument were probably good ole boy lawful gun owners, NRA members and concealed carry permit holders.
Then I saw his picture.
What's your opinion? Please leave a comment.