I know I said I'm going to slowly merge into Autumn, but that idea has really gone out the window, as the weather in the UK today has been miserable.
As soon as I trotted into work the heavens opened and continued throughout, only slightly stopping after 5pm.  I ditched my original intention of having a lovely light salad, for good old tomato soup and a warm bread roll.  Which is a huge deal as soup only tends to appear in my diet around lateOctober.   For the first time in months I hoped someone would stick the heating on at work, whilst freezing at my desk and drinking countless cups of tea all to keep some sort of heat stored up in my body.
Whilst out and about,  I noticed many people attempting to avoid the showers, numerous were being stubborn and still in summery clothing, others had gone for wellies and raincoats.  There truly was a combination of looks out on the streets today, nobody knew what the devil was going on with our weather.   I started thinking about how lovely it is feeling warm and cosy, and the sort of clothes that provide us with that.
T

h

e key items on the top of my list

are of course

cardigans & jumpers.  I scouted across the high street to pick my best ones out there.I love nothing more than an oversized item.  I adore big knitted jumpers and I fell in love with this one from On The Runway because of its navy & wine colours.  This is an utter bargain of only £22.99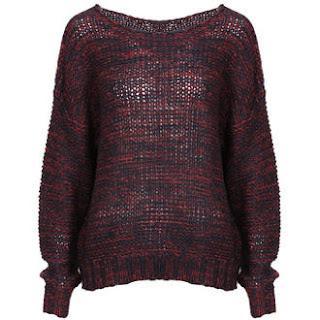 On The Run Way Wine and Navy Knitted Oversized Jumper - £22.99
You can't really ever go wrong with an oversized cable knitted cardigan.  I love the color this particular one.  This is a Ralph Lauren Denim and Supply one and has been reduced from £165.00 to £132.00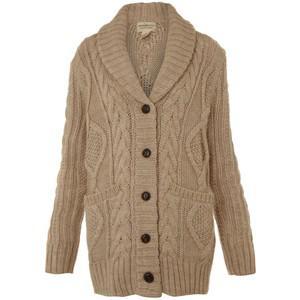 Denim and Supply Ralph Lauren Cable Knit Cardigan - £132.00
 I sometimes do find I get bored of wearing the standard autumnal colours, so I do like to throw in some fun prints.  I love this aztec oversized cardigan from Next.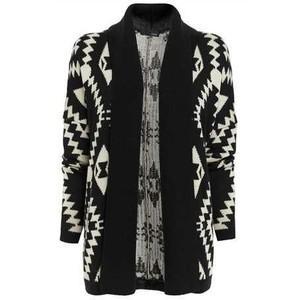 Next Oversized Aztec Cardigan - £42.00

I always like to have an item that's not always different because of print, but different with cut or how it's made.  This other item from Next is lush.  The green is rich in tone and perfect for the chillier months ahead.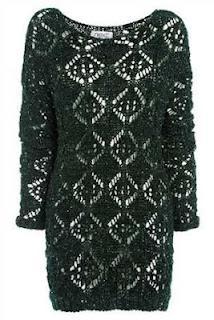 Next Sparkle Tape Sweater - £42.00

Colour is everything sometimes and you can be in a very plain outfit, but jazz the whole concept up by adding in something vibrant.  Teal is

one of my main colours

for autumn, it goes with so many items, it's rich and in this cardigan from Miss Selfridge how can it not be loved?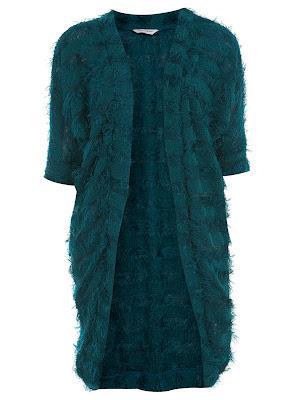 Miss Selfridge Teal Textured Cocoon Cardigan - £38.00

I saw this and immediately fell in love.  Let me paint the picture for you... leggings, big chunky socks, big cup of tea, The Devil Wears Prada, the dog on your lap and this jumper keeping you warm.  Oh my!  I need this in my life, roll on payday!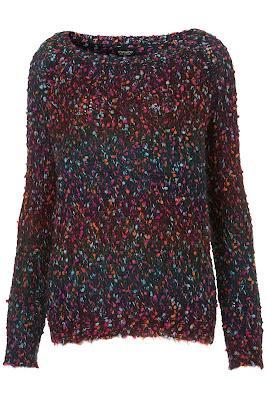 Topshop Knitted Multi Bobble Jumper - £50.00

I do like to feel warmed and snuggled up.  Don't you love that feeling when it's freezing outside and you're lovely and warm?!  It's the best thing about the colder months! As they always say, there's no such thing as bad weather, only bad clothing.  It's true... we just need to prepare better!  Ladies, it's official Autumn is here.  Instead of freezing

in our current

clothes and rebelling

against the change in weather

, it's time to embrace it.  
What are your top cardigans and jumpers you've seen? 

xoxo