The bunch of ex-Cricketers and Australian media are audacious and are yet to move out of brainfade of Steve Smith, still trying to run down Virat Kohli for the misdemenaour of their Captain.  It is true that very few teams have gone on to crack the Decision Review System, which has polarised opinion. It is proven that the DRS is not 100% accurate, but was introduced to elimimate umpiring howlers. The  teams still need to use it sensibly; Indians are still grappling but have not resorted to unfair means !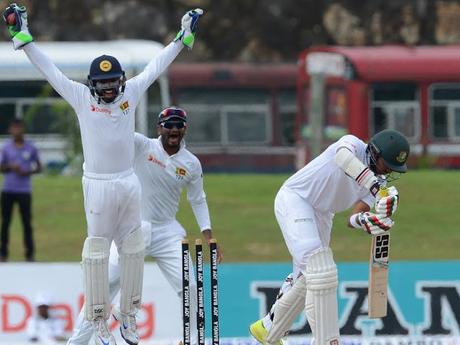 However in the growing list of howlers in wrong usage of DRS, Soumya Sarkar topped the list.  He is one of Bangladesh's most reliable batsmen. But he is not so reliable while taking DRS calls it seems, as he in all probability became the first international cricketer to take review after getting bowled during Bangladesh's first Test against Sri Lanka in Galle. The astonishing event happened on the second ball of the fifth day with Sarkar batting on 53. He failed to judge the line of a delivery from right-arm medium pacer Asela Gunaratne as the ball clipped the top of his off stump. With Bangladesh chasing a massive target of 457, opener Sarkar's wicket was crucial and he bowled everyone including the commentators by his asking for a review after being bowled !!
At Bangalore, Starc  picked up a stress fracture in his right foot and his exit has opened a path for Cummins to return to the Test squad for the first time since his memorable debut against South Africa in Johannesburg in 2011. That time, Cummins bowled with high pace and precision to earn man of the match honours at the age of 18, also striking the winning runs to help the Australians secure a tense, two-wicket victory over the Proteas to level the series. He has returned older and wiser but once more at a juncture of high significance for the national team.
Pat Cummins has declared his readiness to be unleashed for what he feels will be a second beginning to his Test career, should he play for Australia in the pivotal third Border-Gavaskar bout in Ranchi, more than five years after his memorable debut against South Africa in Johannesburg. Aussies look forward that his pace would blow Indians over and one is reminded of the hype of Shaun Tait blowing them over at Perth under a session.
However, another one, fast bowler James Pattinson has revealed that he asked Australia's selectors not to consider him for an international return against India after a string of injuries that have left him wary of rushing his latest comeback.
Facing them could be Murali Vijay who might well replace another from Tamilnadu Abhinav Mukund.  Not many from TN have played for India – as I could recall ~ from the days of CS Rangachari and MJ Gopalan to middle ages – Srinivasan Venkatraghavan, VV Kumar, Bharat Reddy,  TE Srinivasan, Krishnamachari Srikkanth, TA Sekar, Laxman Sivaramakrishnan, WV Raman, VB Chandrasekhar, Dinesh Karthik, Robin Singh,  Sadagoppan Ramesh, L Balaji, Hemang Badani, Ravi Ashwin, A Mukund – there is a strong contender – Murali Vijay.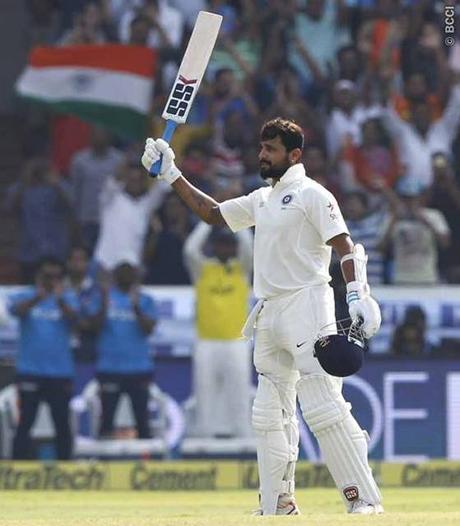 Vijay is all set to play his 50th test that he missed out in Bengaluru.  In 84 innings, he has made 3307 runs with 9 centuries and 14 50s at an average of 39.84 – though this stroke maker has had lesser ODIs. 28 Indians have reached this milestone, but only 4 of them Sunny Gavaskar, Virender Sehwag, Gautam Gambhir and Navjot Singh Sidhu were fulltime openers.  Shoulder permitting, Vijay will join them in Ranchi.   It will have taken Vijay an awfully long time, by the standards of his day, to get there. He made his debut back in 2008, in Sourav Ganguly's farewell Test, and has missed 37 of India's 86 Tests since then.
Can you recall that test no. 1512 at Dhaka in Nov 2000 that India won by 9 wickets. Bangladesh's performance in their inaugural Test was an apt presage of what was to follow. After making 400 in the first innings, they were bowled out for 91 when they needed to push the game ahead. For the first four years in Test cricket, they didn't hit such heights often - crossing 400 runs only once during this period - but they managed to push the opposition to varying degrees.  In that test Aminul Islam scored a ton, and Sunil Joshi top scored with 92 for India !
Bangladesh are set to play their 100th test too.
With regards – S. Sampathkumar
14th Mar 2017.