Souk el Tayeb is launching an additional weekly market with a new identity that complements the Saturday morning Souk. It will take place in Saifi Village every Saturday afternoon (4pm – 8pm).
Focused around ready-to-eat food, arts & crafts and entertainment activities in general, it creates a new platform supporting local talents alongside the farmers and producers, mixing together Beirut's finest flavors & talents.
A pleasurable atmosphere to enjoy quality time at the heart of Beirut city.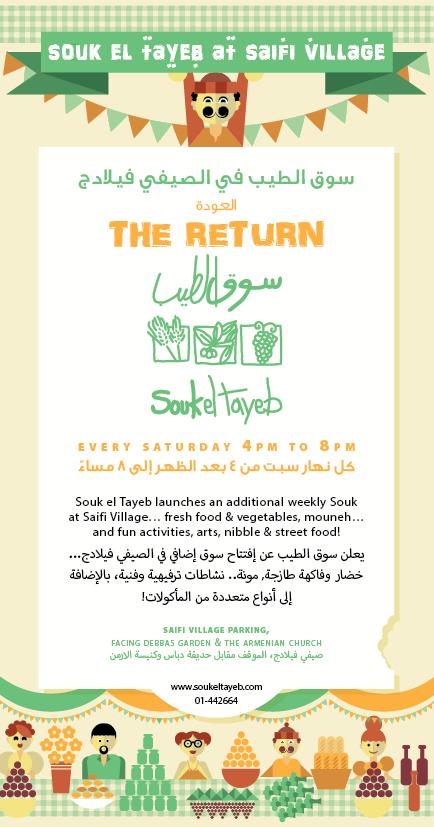 This is not the regular Souk, this one is all around fun, arts, crafts, nibbles & street food!