After having defended itself against multiple studies and columns proposing that teenagers don't find Facebook cool anymore; Facebook chief financial officer David Ebersman finally admitted on Wednesday that "We did see a decrease in daily users, especially younger teens" during Facebook's third-quarter earning conference call. However he underlines the fact that Facebook usage among overall US teens is stable.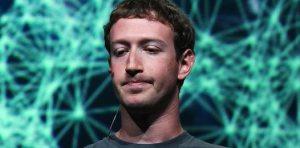 On many previous occasions, CEO Mark Zuckerberg denied the allegations that the company has a problem with the teen market, but Facebook is preparing to limit ads as younger teens use the site less. Shortly after Ebersman's admission, accompanied with other bits from the call, FB shares are slightly lower in after-hours trading.
Facebook shares had been up as much as 15% earlier in the evening after blowing off Wall Street's sales and profit expectations for the third quarter.
On the other hand, Facebook's mobile growth was inevitable, perhaps not with young teens, but the older generations who are able to afford high-priced android phones, raised the company's sales 60% over the year to more than $2 billion. Facebook banked a solid $621 million — double the company's profits during the same quarter last year.